The Woman Who Has it All and Told Us How...
Neha
in
Working Women
|
04 Sep 2015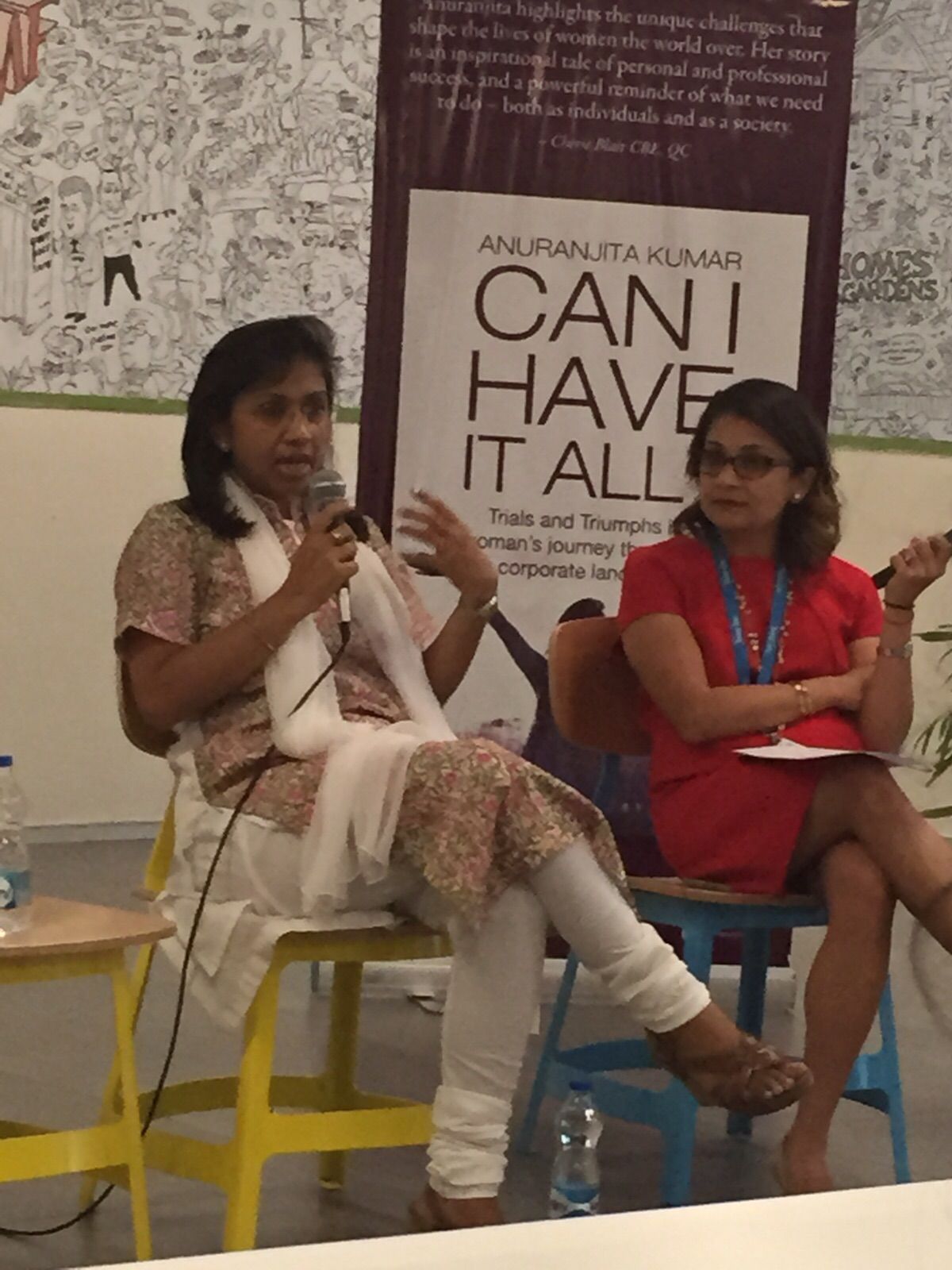 The launch of "Can I Have it All?" by Anuranjita Kumar (MD & CHRO - Citibank South Asia) began with a fascinating and illuminating chat between Sejal Gulati (MD & President - Time Inc. India) and Anuranjita, followed by a Q&A session with the audience of mostly women, but also some men! Anuranjita then read a selection of excerpts from her book.
She stressed the power of networking with the ability to deliver. Her tip for restarters was that even if one does take a career-break for a year, it's alright as long as you keep yourself updated by re-equipping with a skill set, or taking a course, etc. There are many women in her company who restarted, and had to begin by reporting to men who were their juniors before the break, but they had to let go of their egos and start anew.
A brief video grab of the highly motivational and extremely inspiring event that transpired at Time Inc. India's offices yesterday:
People had their eyes glued to the two lionesses of the Indian corporate world, on stage, hanging on their every word:
The day was exceptionally fortuitous for career-break women who attended, because they were able to showcase their skills at a walk-in interview with Time Inc. India, after the event, as they were hosting it in their office-space. JobsForHer is proud to have been associated with such a momentous event in the lives of Indian working women and are ever-more inspired to strive for success in our mission - to reverse female brain-drain from within the Indian workforce, one resume-match at a time!
If you're looking to start your career, or for new and exciting roles to showcase the skills you've gained along your professional and personal journey, you can find them at www.JobsForHer.com. Create your profile, upload your resume and start job-hunting today!