The JobsForHer Promise to Women Returning to Work after a Break
Schonali
in
Career Development, Expert Advice
|
03 Oct 2016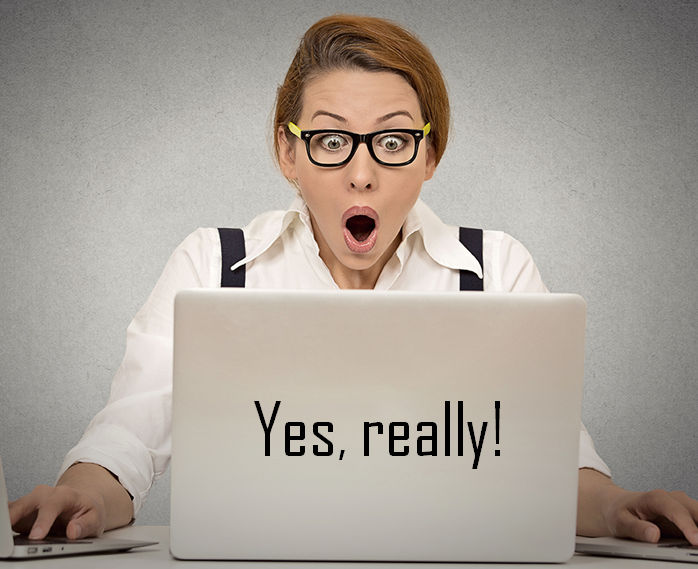 1.5 million professionally qualified women in India are exiting the workforce, every year.
This is abhorrent, and it should not be the case.
The JobsForHer vision is to reverse female brain-drain from within the Indian workforce, one resume-match at a time. We work every day to make sure that our portal matches the expectations of women across India for their career-restart journeys.
As educated and work-experienced Indian women, we are coming to terms with our evolving role in society, and, if we haven't already, are contemplating our return to the workforce after having left to focus on marriage, children or elder-care.
What JobsForHer wants you to know is that...
Anything and everything is possible.
So here is a comprehensive list of WHAT we can help you as you walk down this path.
1) Finding a JOB after your Career-Break!
JobsForHer's only mission and far-reaching vision is to reverse female brain-drain from within the Indian workforce and enable every woman to restart her career after a personal break.
We have THOUSANDS of family-friendly companies on our portal who want to hire women coming off of a career break in a wide array of jobs from full-time to part-time to work-from-home to freelance/contract to returnee-internship roles.
The types of companies we list range from large, well-known corporates like EY, Barclays, Dell, Shell, Sapient Consulting, Dow Chemicals, etc., to several other SMEs as well as start-ups. And we're always listening, so please TELL US what roles and industries you're looking for and we will endeavour to find them in companies we already have, or we'll go out and find companies that do!
2) Renovating the Resume
JobsForHer understands that tackling the renovation of anything can be a daunting, messy affair, with lots of what seems to be unnecessary noise.
However, there are professionals who take the headache of it all away from us, and we have partners who can do the same for your resume! They offer resume-writing services to career-restarters and have partnered with JobsForHer to do just that for our restarter women. Their mission is to get people "work-ready" by ensuring that they have skills, resources, and materials of the highest quality representing them to potential employers.

3) Finding Your (Career) Destiny
For many of us, restarting our careers after a break kinda feels like opening a brand-new notebook, with crisp, spotless, pages and that fresh scent of paper off-the-press – a new beginning!
But what do we do now? And where should we start?
We have partnered with premium career counseling services firms, to provide career-break women with the tools they need to restart their careers. Finding your (new) destiny has never been this easy...
3) Job-Readiness: Networking, Workshops, Webinars & all that Jazz
Even after a 6-month break a woman's confidence can plummet with regard to restarting her career.
To address this pressing need, JobsForHer partners with a number of professionals in the field of life coaching, counseling, and theatre to provide confidence building workshops to our candidates.
We have pioneered our own Ambassador Community and ReStar Community, whose ranks are filled with women across India who help enable women across their social networks to restart their careers, and support each other when they've recently restarted.
We constantly identify mentors in the working world to steer our women candidates in the right direction(s) after a career break, in various fields, across industries.
We also host Expert Chats with inspirational people, in collaboration with various online groups that are followed by women from our target audience.
Would you like to stay informed? HERE is where you should spend some time...
4) Reskilling & Online Courses
If you've been out of a job for a while, you may feel that matching your skill-set with the specific needs of a company is a daunting task.
Remember that you ARE an asset to any company that is rehiring because they don't have to waste time and resources in training you like they would a fresh graduate. You've been in the game before, you rose to the heights you did while you were in it, because you were GOOD at it, and your break has only augmented these skills and your experience, not diminished them.
But, to come up to speed with what you missed while you were away, there are numerous courses online and offline to re-hone your skills in your field.
HERE is a comprehensive list of them.
Believe in yourself, pace yourself, and this hurdle is out of sight, out of mind.
The companies on our roster are on it because they want women like you – women who took that break and are ready to come back, renewed and revitalized by your sabbatical.
They believe in your enhanced abilities with regard to:
- time-management,
- project-organization,
- multitasking,
- risk-assessment,
- work-ethic and
- commitment,
...because of the reasons you left – to focus on family, in one way or another.
The marathon of motherhood, running a home or taking care of a sickly elder on a daily basis makes these skills an integral part of our daily system.
Our clients LIKE that, and they WANT that.
So, they want you.
Apply, apply, apply for job roles that match your qualifications & experience.
Start building your network and professional connections through your past working life, and your current channels as well.
Together, we will help you reclaim what is rightfully yours…
All of it.