She Switched Careers to Help Other Women's Career Comebacks - Sandhya Reddy, Founder & Principal Coach, ChapterTwo Coaching
Kaajal A
in
Mentors Speak
|
23 Jan 2018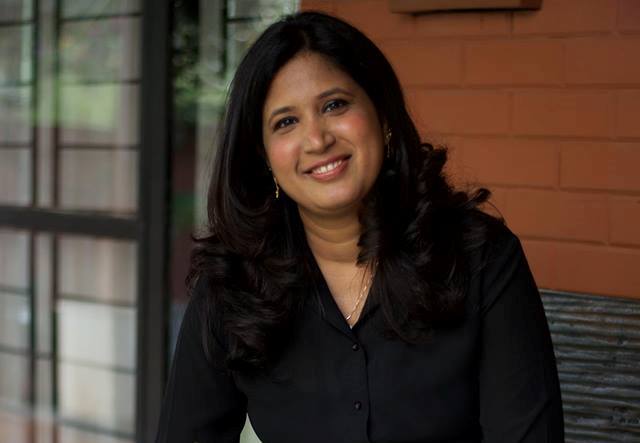 She left a thriving and long-standing career in the dust, so she could step up to affect change in society.
She's been associated with JobsForHer for as long as I can remember and shares common ground with its conception and cause.
Sandhya Reddy – Leadership & Transformation Coach and Founder of ChapterTwo Coaching, is one conscientious woman who dared to question her purpose in life, when she came upon the futility of running the rat race.

Hi Sandhya! Please share with us, what led to your career break how long was it?
Since the start of my career, I wanted to be an entrepreneur.
I felt that the work I was doing as a Marketing Manager or a Sales Manager was helping only the company, and not the people.
I wanted to be in an area of work where I could make an impact in the lives of people and give back to the community.
This was primarily what led me to quit my corporate role and train to become a Life Coach.
I took a 2-year break to complete the Certified Professional Coach Certification from the International Coach Academy, after which I founded Chapter Two Coaching, and now am a practicing Leadership and Transformation Coach.
2. Restarting a career in a new domain must certainly have brought along its own challenges?
Although I quit after 17 years of corporate work, it was a planned move. As a result, I was well prepared for it, and so was my family.
The challenges that I faced were pertaining to those that senior professionals do when they exit the corporate world:
I had enough savings, but the thought of not having a regular income worried me because I was used to earning a good salary.
I was worried I'd miss the buzz of a busy corporate life, the travel, my colleagues, companionship, and my time with a team.
And also that I'd find it difficult to motivate myself to pursue my goals all by myself.
But, to my surprise, I did very well.
I ramped down on expenses to manage with minimal funds, without having to dig into my savings.
I missed my friends and colleagues, but not the corporate environment. In fact, it was refreshing to work on my own terms and schedules.
It felt great to be out of the rat race.
I was supercharged So much so that I didn't even need an alarm to wake up in the mornings or to go about executing my plans.

What are the 3 things you'd like to be doing with your business in the next 3 years?
I would like to be known among the leading Leadership, Transformation, and Executive Coaches in India.
I wish to publish a book on how people become the stories they tell themselves and how positive stories can have a positive impact on their lives. and
I would like to work in the field of career restarts, women's empowerment and diversity.


4. Describe a time when you put everything on the line to bet on yourself.
Quitting the corporate was the biggest thing I did.
But I could do it as I believed that doing something on my own was a million times more satisfying and rewarding than working for a company.

5. What drives you to mentor second career women?
I think all women on a break who took them for whatever reasons, are apologetic about it – as if taking a break to raise a newborn, or to take care of an ailing parent were a crime.
Somehow, we begin to live our lives according to someone else's rules and think that if we didn't comply with those, we have wronged ourselves.
I think women restarters need to take the guilt out of their heads and own their decisions.
They must understand that what they did or the decisions they made were right for them. There is no need to carry guilt for taking a break, and there is no need to sound apologetic during interviews.
I wish to help change their mindset and understand that the break was good, was necessary for them, then. And now that they are ready to restart, what are the possibilities ahead.
I choose to be involved with JobsForHer as it gives me an opportunity to coach these women restarters to be confident and positive towards their break and their restart.
6. What do you most enjoy about your line of work?
I like it when my clients experience the 'Eureka' moment, and understand what is going on with them. When I observe the change in their energy and their mindsets, I feel immensely satisfied.
I know then that I have enabled someone to transform into an empowered person.
7. What's the best way to stay focused at work?
It is best to have a SMART goal and have your priorities set. A SMART goal is one that's:
Specific
Measurable
Actionable
Realistic and
Timely
If this is done, one simply needs to develop a plan and a schedule to achieve the goal, and work at it relentlessly, until the goal is achieved. One needs to observe oneself and find ways to stay motivated and productive at work.
For that, they create a simple set of rules and follow them.

To follow Sandhya as a MentorForHer on our portal, go HERE.