Rewriting Her Career Path - Arathi Variar's Restart Story
Kaajal Ahuja
in
Restarter Stories
|
27 Jan 2017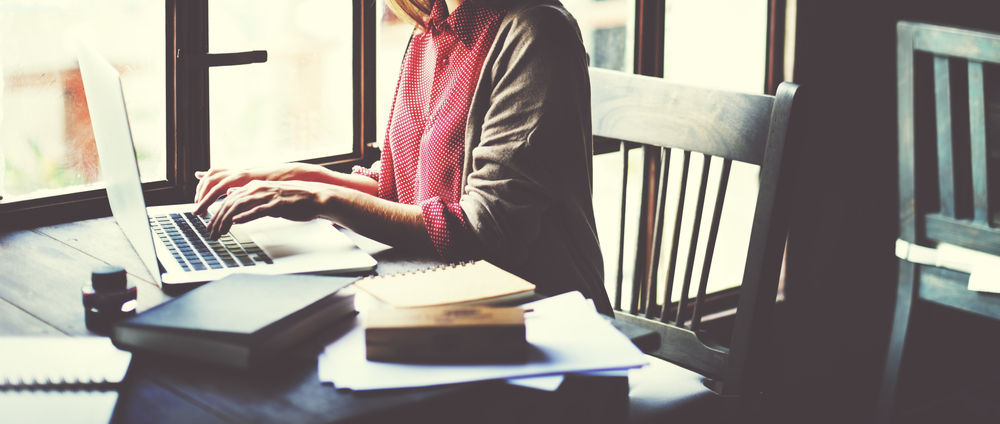 ​Let's start from the very beginning…
I was born and brought up in Kerala and am the eldest daughter of the house. My parents always gave me the freedom to make my own decisions, even on crucial matters like education, career, and marriage. This helped me grow… into a confident and self-assured individual.
I'm very social and have a gigantic friend circle, and my friends have also played a significant part in making me who I am today.
Through campus recruitments towards the end of my Masters in Computer Applications, I was placed as a Frontend Developer at a software firm called Flytxt Solutions in Thiruvananthapuram. But, since I was to be married soon, I handed in my resignation and relocated to Bangalore to support my husband's work transfer to a new job.
Off the record…
How'd I meet my husband?
(Chuckling) We'd known each other ever since we were 13! We'd been classmates in school and then were seeing each other even during our college years and…well, had no reason to not culminate this into the sacred bond of marriage. So we did!
And I couldn't be happier that we did.
My husband is my best friend and stands by me in all my decisions.
The In-Between…
Although I'd started looking out for jobs immediately after we moved, finding a suitable one was taking a while. But after the initial struggle, and my first career break of 8 months, I had the opportunity to work with CGI as an Application Developer. In the year that I was with them, I worked for two of their projects.
Then, before I knew it, I was on my second career break with a pregnancy beckoning in May 2015. Since my commute to and from work was a good 4 hours, and because I was doing late night shifts to cater to foreign clients, my gynecologist asked me to switch to a less demanding job.
So, I found a work-from-home role as a contract employee at IBM. I completed a 6-month project there and took a sabbatical after that. I was in the 8th month of my pregnancy then.
All the organizations I've worked at, have helped me grow technically, and as a person.
Behind the scenes…
I decided to go to my hometown for the delivery and post-partum care. When my son was 4 months old, I returned to Bangalore.
In an effort to revive my career graph, and get in touch with current market trends, I started writing blogs for a few parenting websites. This was when I learned of JobsForHer and boy, was I pleased with my discovery!
I started by volunteering as a JFH Ambassador, a role through which I met Geetha Pradeep; a fellow ambassador in the tribe. And she began giving me freelance work. That's how I started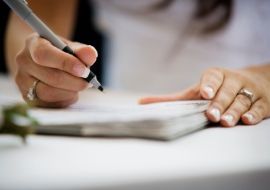 my journey as a writer!
It's amazing what something as simple as NETWORKING can do. We just haven't yet understood the power of it, and that's why we're oblivious of the magic that comes from it.
And being part of the JFH Ambassador Tribe only reaffirms that. If you have a question, all you have to do is share it on the group, and the ambassadors, who are just like family, will do everything in their power to have those concerns addressed.
Gradually, my articles and blogs were being published on many websites, and that gave me a deeper zest to pursue a career in this field. Going forward, I also began contributing to Bindi Bottoms.
Back on the corporate ladder…
I have, in fact, scored a double whammy through JFH!
I first got placed as a Content Relationship Manager at HotKhana.com a few weeks ago. I'd even begun working with them part-time and was doing my freelance writing alongside. I'd planned to go back to full-time work only when my baby was slightly bigger and a bit more independent.
BUT, when I received a call for a full-time role, from a company as hip as InMobi, the offer was almost irresistible! I simply had to take it up.
And I did.
It has now been only a few weeks since I've started working with them as a Content Writer Intern and I am absolutely loving it! After all, writing IS my passion.
How do I do it?
Well, my family AND friends are my safety net. My mother is my pillar of strength, and my baby is my most celebrated blessing. And with my career back in place, I have everything that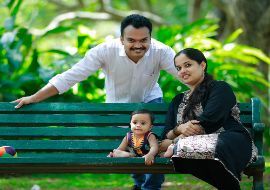 matters. I am happy and content with my life.
Sharing what she thinks works…
Just talk to yourself and identify your priorities. Build a support system at home to take care of everything while you are away. Once you have decided to re-join the workforce, get yourself upskilled or reskilled according to what the industry demands.
And then, just take the plunge!
If Arathi's return to a new career has rekindled a passion in you to find your calling, then all you have to do is sign up with JobsForHer here.
Currently, a Content Writer Intern at InMobi, 28-year-old Arathi Variar is a wife, and a mother to a one-year-old boy. A MCA graduate with 3 years of experience as a Java professional and 6 months of experience as a Content Writer, Arathi is an outgoing person who loves spending time doing fun things.
About the Writer:
Kaajal Ahuja is a commerce graduate, who worked in the field of Customer Support first at HDFC Bank, and then at Dell International. During her 11-year career break, she spent four years volunteering as a Teacher at a government-run educational institution and also ran her own enterprise – 'Hey Gorgeous' – alongside, for 8 years. It was during her break that she discovered her love for writing, and is now back, working part-time as a Senior Content Writer at JobsForHer. She is married and is an upbeat mommy to a 13-year-old.