Why You Have to Attend India's Biggest Conference & Career Fair for Experienced Women Professionals in Mumbai!
Schonali Rebello
in
Back to Work, Events
|
12 Jul 2017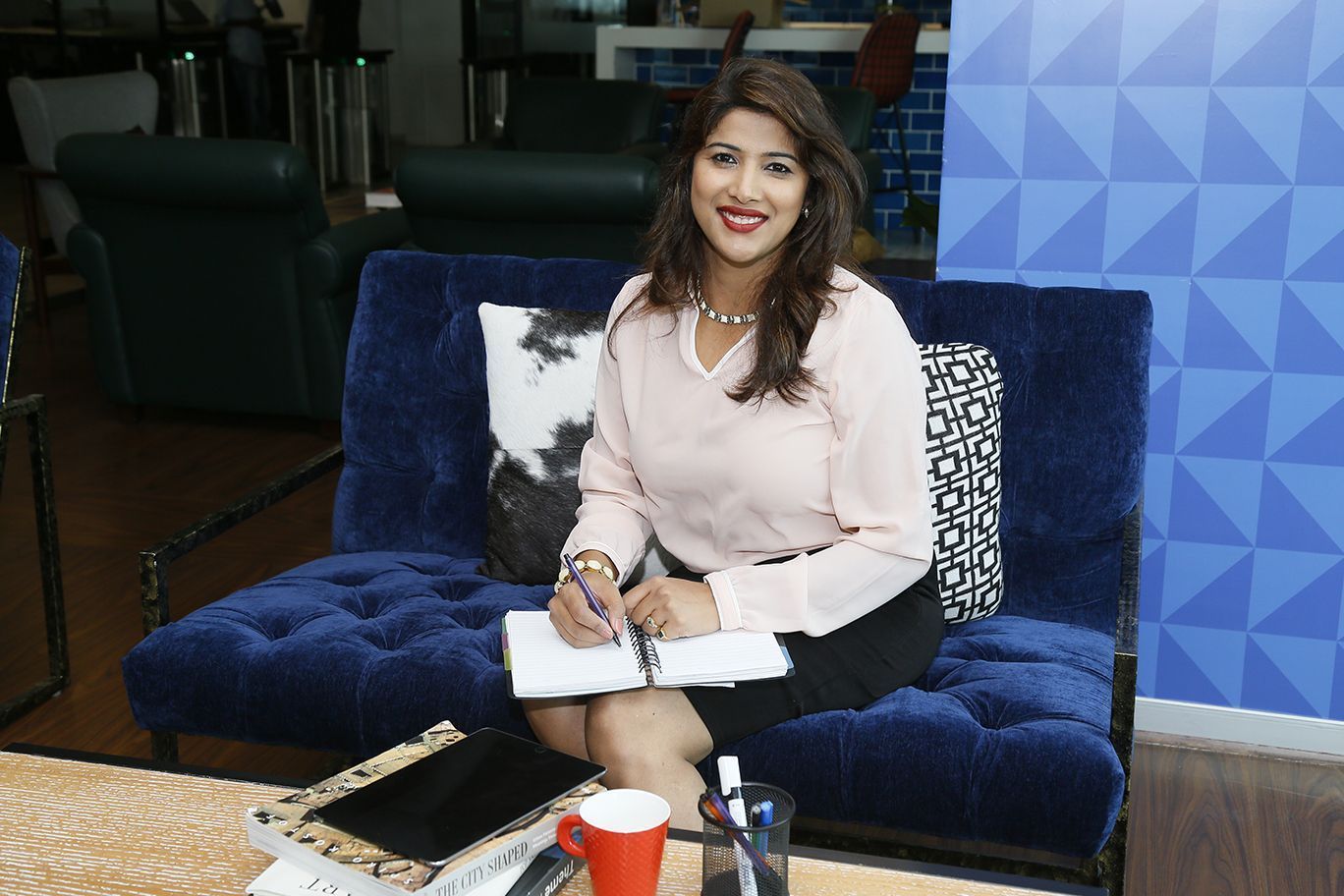 Do you know why JobsForHer works so well for women who want to regain their self-confidence to restart after a career break?
Because more than half our team WERE on a break and we came back. And we remember how tough it was for us to even THINK about finding jobs after a career break. So, every day, we put ourselves back in your shoes and try to think like you are, right now.
And it works.
We figure out what women like us want to read to motivate their journey back to the working world. We do the homework that is necessary to sign on the best companies for working mothers every day, we find and list the best jobs for women returners every day, we showcase the best job opportunities for restarters every day, and as an online job portal for women returning to work, we stay true to the heart of what we do, every day. We never lose sight of it.
Because, we've been there.
Are you thinking about restarting your career? Then have a look at this event exclusively for experienced women professionals in Mumbai...
And we know that, in the end, applying for A job or multiple jobs a day wasn't enough. Not nearly. It took a concerted effort of our mind, body, and spirit to find our way back.
We had to put ourselves out there a little bit. We had to force ourselves to meet people outside of the comfort zones we'd set for ourselves. We had to push ourselves to open the newspaper or online news journals / business journals and read about what was going on in the world, so that when we met these people we had relevant topics to converse with them about.
Read the stories of women who restarted their careers through JobsForHer, and how they did it...
We had to brush up our communication skills. We spent some time in front of a mirror, or with a trusted friend, practising that professional chitchat that can make or break an interview. We usually enlisted the help of others.
Now we're telling you that WE'LL help YOU.
We are putting together India's BIGGEST conference & career fair for women returning to work, on September 1st, in Mumbai, so we're telling women around the city to mark the date in their calendars and find a way to be there!
From women's mentoring programs, to career advice and reskilling workshops for women, to a job fair packed with a generous mix of small, medium, and large enterprises, and start-ups, who are all looking to hire women after a break, the day will give you everything you need to rebuild the confidence in yourself that you lost during your break. It will show you how to tackle that job hunt and FIND the job that's best for you!
And for those who are looking for that extra-special motivation and inspiration, the kind that can only come from women who have gone before us and paved the way for us in times that were tougher on women in the workplace, and the men who believed in this movement way before we stumbled upon it – come to our conference to start the day.
We have curated a bouquet of panel discussions that will bring together elite groups of women-returner champions from the working world. Men and women from both the corporate and non-corporate worlds will tell you why companies NEED to hire women returners to boost their bottom lines, and what they've done in their companies to facilitate the advancement of women in the workplace.
Career guidance experts and women restarters will share space on stage to talk about all the ways that women can immediately increase their confidence levels to find their way back to work.
Your day at RestartHer 2018 - The Conference, at a glance:
Here's a list of some of the people you can expect to see and meet that day:
Accenture - Career Reboot Champion
Maersk GSC - Gold Sponsor
Mondelez - Gold Sponsor
Aditya Birla Group - Gold Sponsor
CRISIL - Silver Sponsor
Invesco - Silver Sponsor
PNB Metlife - Silver Sponsor
GSK - Silver Sponsor
Intel - Silver Sponsor
Exhibitors & Workshops in Mumbai
Biocon
CRISIL
Thomas Cook
SPJIMR
The Coaching Anchor
Culture Carousel
Walnut Excellence
Winning Matters
Reach Ivy
Antarang Foundation
ThoughtWorks
Sodexo
Strelitzia Consulting
Cloudnine
Resonant Enabling
Headstart
ReStar Panel
Gurgaon Moms - Outreach Partner
Mompresso - Outreach Partner
Women's Web - Outreach Partner
Project Eve - Gifting Partner
There will be something for every kind of woman in Mumbai who wants to restart her career at this mega event, so find a way to be there, and we'll get you back to work.
[You can also attend RestartHer 2018 in Delhi (September 8th) and Bangalore (September 15th) this year!]