No Career Break. Single Mom. HR Director at Barclays India. How'd She Do It?
Kaajal A
in
Mentors Speak
|
14 Nov 2017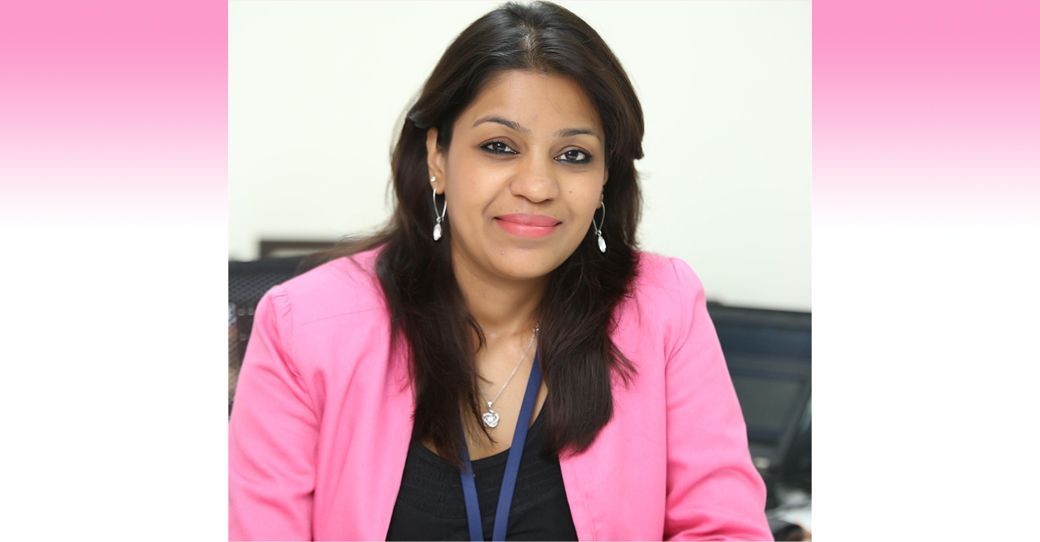 Neha Nigam has climbed the corporate ladder from the entry-level rung at a contact center, to where she is today. And this was possible through the amazing support system she has at Barclays. With 19 years of work experience under her belt, she is scaling heights in her career besides being a single mom with NO career break in her resume.
The HR Director of a 325-year-old banking institution takes center stage to share her story.
Neha Nigam – single mother and HR Director at Barclays India.
Fortunate to be associated with Barclays India for over 9 years, Neha applauds the firm as one where every woman employee will find an opportunity to be heard.
Hugely popular for championing the advancement of women worldwide, Barclays backs such reputation with sound women-friendly policies:
Dynamic Working,

Everywoman Membership,

Working Families' Network, and more
The banking giant was also recognized as part of the 2017 Best Companies for Women in India awards, reflecting that it is the perfect place for women taking the next step in their career.
By journaling her odyssey, Neha chooses to inspire the many second career women out there – to let them know that a similar potential rests within them too. All they need to do is allow it to unleash itself…
Thank you for taking the time to do this, Neha. Tell us how your professional life intermingles with your personal one?
For us working women, often, important milestones in our personal lives conflict with those in our professional lives. And this was the case for me as well.
I've been working for almost 19 years now. From working at the entry level in a contact center to becoming the HR director for a 10,000 member company today – the journey has been a mix of everything!
It was easier when I was single, with limited responsibilities on the personal front; but as I journeyed through life's many stages, and progressed on the corporate ladder, I learned to juggle my priorities at work while trying to be a good parent.
For a single mother, this is not always easy, but I have had immense support from my organization and leaders to help me balance it all and prioritize whatever I needed to – work, life, or family.
Gain Access to a Powerhouse of Mentors and Workshops at the R3 Mentoring Roadshow - Coming to 6 Cities!
Have You Signed Up For It Yet?
Amazingly, with the kind of support I had, I did not need to take a career break at any point in my career.
Having said that, the one thing that always helped was to have open and honest conversations with my line of leaders, on the kind of backing I needed. Which is why there were times when I asked for specific projects, which provided me with much-needed balance and flexibility when returning to work from my maternity break, or a health problem.
I believe that most leaders intend to, and are keen to support, but need to know precisely HOW they can do that. So having honest conversations is the real key.
Another important aspect I always bear in mind is that there is no substitute to hard work.
Irrespective of how difficult or easy my assignments were, I made sure I was fully committed to the job and took personal ownership to help the organization succeed. By doing so, I established my credibility and it helped me land the right roles and subsequent promotions over the years across a wide range of businesses and functions.
What are the women-friendly policies of your company that help strike a work-life balance?
Barclays has several women-friendly policies and Diversity and Inclusion networks like WIN (the Barclays gender network), and WFN (the Barclays Working Family Network). These global networks provide women employees with guidance, support and networking opportunities at all stages in their careers at Barclays.
Looking for a Mentor to Guide You in Your Second Career Job Hunt?
My top 3 company policies are:
Dynamic working,
Flexible work policy, and
Extended parental leave
Additional welfare policies that we are working on include daycare facilities on our Indian campuses – something that will be of tremendous relief and support to our young mothers, who otherwise have to leave their kids behind at home.
Dynamic working is driven passionately by senior leadership, with many leaders personally demonstrating how they integrate their life and their work. We provide our colleagues a chance to create and tweak their schedules based on what works best for them.
What advice would you give to the women who seek to restart their careers?
At Barclays, work is a community where we support each other to reach our true potential collectively; not just as a company, but also on a personal level. There is continuous support in varied forms to help women colleagues draw the best of both worlds.
This is the 3-point plan I recommend:
Ask for what you need- so that support can be customized for individual needs;
Progress at your own pace - to avoid being overwhelmed; and
Focus on personal development - especially when you're coming off a career break, so that you can be equipped with all that you need, to excel at the role you fill.
Come and be part of the revolution that's slowly but surely creating waves around the country to bring women back to work
Start, Restart and Rise with JobsForHer.
Follow Neha Nigam on our MentorForHer portal HERE.