Multiple Job Opportunities with EY GDS at the RestartHer Conference!
Schonali Rebello
in
Women-friendly Companies, Events
|
14 Aug 2017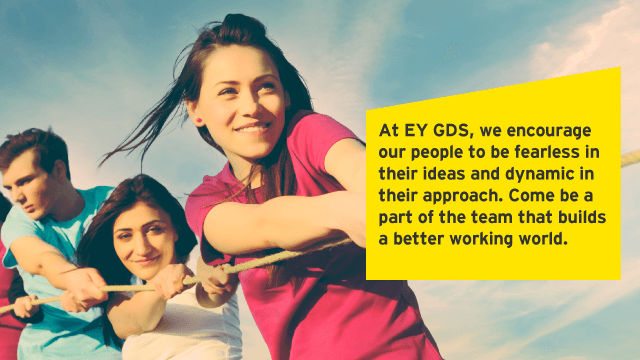 When a company as globally and communally diverse as EY GDS says that they want to be at the forefront of women's minds for their second career options, you know you want to meet them if you can.
And you CAN.
At RestartHer - India's BIGGEST conference & career fair for women on a career break - for which they are a Sponsor, and have a booth set up specifically to meet women like you who will attend it.
Here's more on why you want to meet this company where women love to work...
Recently, five exceptional women from EY Global Delivery Services (GDS) India had a heart-to-heart live Facebook chat with many Indian women who are on a career break.
Jaya Virwani, Diversity and Inclusiveness Leader; Mrinal Gupta, Senior Manager, Data Analytics, Assurance Services; Priti A Agnihotri, Manager, Risk Transformation, Advisory Services; Usha G, Assistant Director, Recruitment; and Smitha Lakshmipathy Narayanarao, Manager, Digital Customer Practice, Advisory Services shared stories of their personal and work lives, and inspired the audience with how they manage both effectively. They expressed how they did not always have perfect days, but they certainly had happy ones.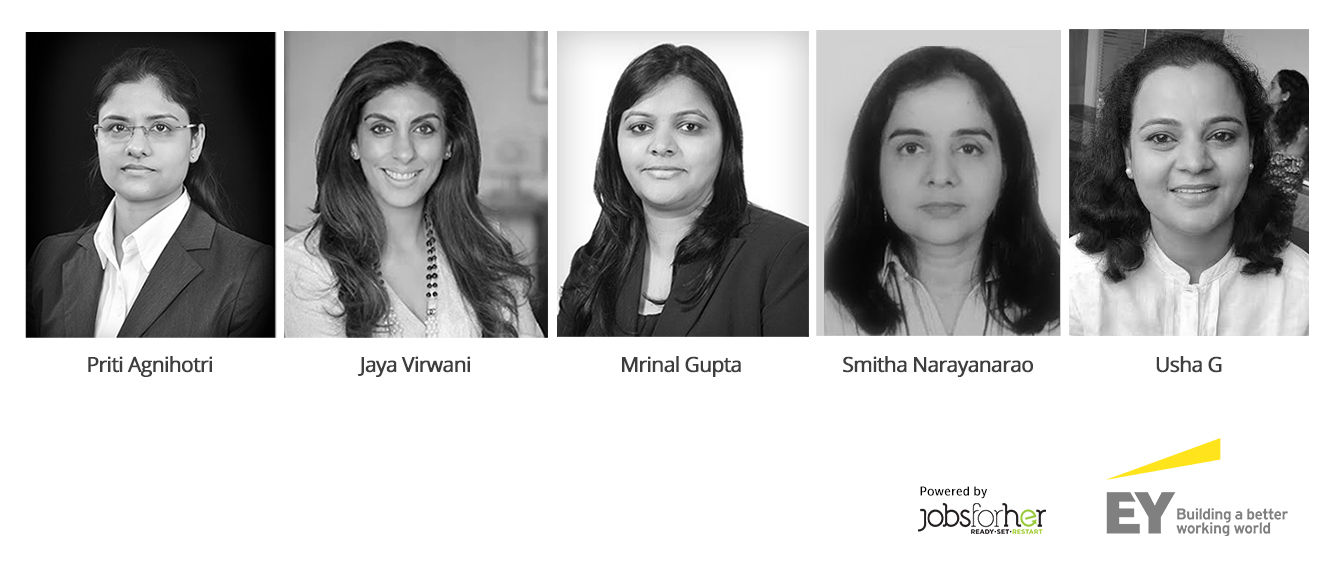 They also answered live questions coming from the audience about working at EY GDS India, their roles on offer, their flexi-work options, and the family-friendly policies they practice proudly every day.
Encouraging diversity and inclusiveness, EY GDS has implemented ReWrite — a program specifically for women who want to restart working after a career break. And, it has listed 195 job opportunities on JobsForHer for you to apply today!
Register for RestartHer TODAY!
About EY GDS
EY GDS consists of various service delivery centers from which Client Service and Enablement Services teams operate to deliver strategic support to EY member firms. GDS spans all geographies, practices, service lines, sectors and competencies within EY to deliver deeply integrated services that result in efficient and world-class solutions.
Today, the GDS team is 24,000 strong across 5 countries and plays an important role in EY's growth strategy. It is a vibrant organization that is constantly growing and expanding its base, services and competencies.
With its clear vision for the future and commitment to developing outstanding leaders, EY is the place to grow your career. You will feel at home from the start here, and will receive the training, support and guidance you need to do great work with exciting clients.
Along the way, you will meet people and gain important knowledge and insights that will stay with you throughout your career. In fact, whenever you join EY — and however long you choose to stay — you will enjoy valuable experiences that will last a lifetime.
Register for RestartHer TODAY!
EY GDS - Women and Leadership
EY has always been committed to advancing women throughout ranks and into leadership positions. And, it has been a key factor for its position among the Top 10 Working Mother Media and Avtar Annual 100 Best Companies for Women in India.
HeForShe
At EY GDS, there have been concerted efforts to engage men in women's advancement. EY's localized Inclusiveness Steering Committees encourage candid discussions about critical issues and experiences, and drive several mentoring and sponsorship initiatives, and networks.
Programs and Support for Women's Careers at EY GDS
♠ Career Watch:
This program focuses on the development of EY's female leadership pipeline by providing their high-potential women with access to key experiences and opportunities that help them fully develop their potential.
♠ Mentoring on Motherhood (MOM) program:
This initiative provides EY women with support and assistance during the most challenging phase of their career life cycle. It aims to equip their women with tips and techniques to manage the two crucial phases of the maternity cycle: pre- and post-maternity. The workshop focuses on equipping managers with the skills they need to manage the maternity cycles of members within their teams. It also aims at understanding boundaries, managing expectations and building positive relationships with key people both on the professional and personal front.
♠ Prevention of sexual harassment at the workplace and workplace harassment and discrimination policies:
A core committee has been created within EY GDS to deal with complaints in an objective manner. Additionally, classroom sessions and web-based learning programs on the subject are being conducted for employees.
Register for RestartHer TODAY!
♠ Flexible work arrangements:
EY GDS is committed to attracting and retaining the
high-performing, diverse workforce that they need today. Their policies and practices are created to support the needs and personal time commitments of their people. This program boasts a variety of arrangements such as reduced and flexible workday schedules, compressed workweeks and alternate working arrangements.
♠ Crèche:
Their offices have in-house crèche
♠ Training:
Sessions on gender sensitization and unconscious bias are regularly conducted.
♠ Workshops for senior women leaders:
EY conducts regular sessions to help women strengthen their personal brand.
♠ Intentional career path program for women managers:
This program helps women strategically plan their career instead of leaving it to chance.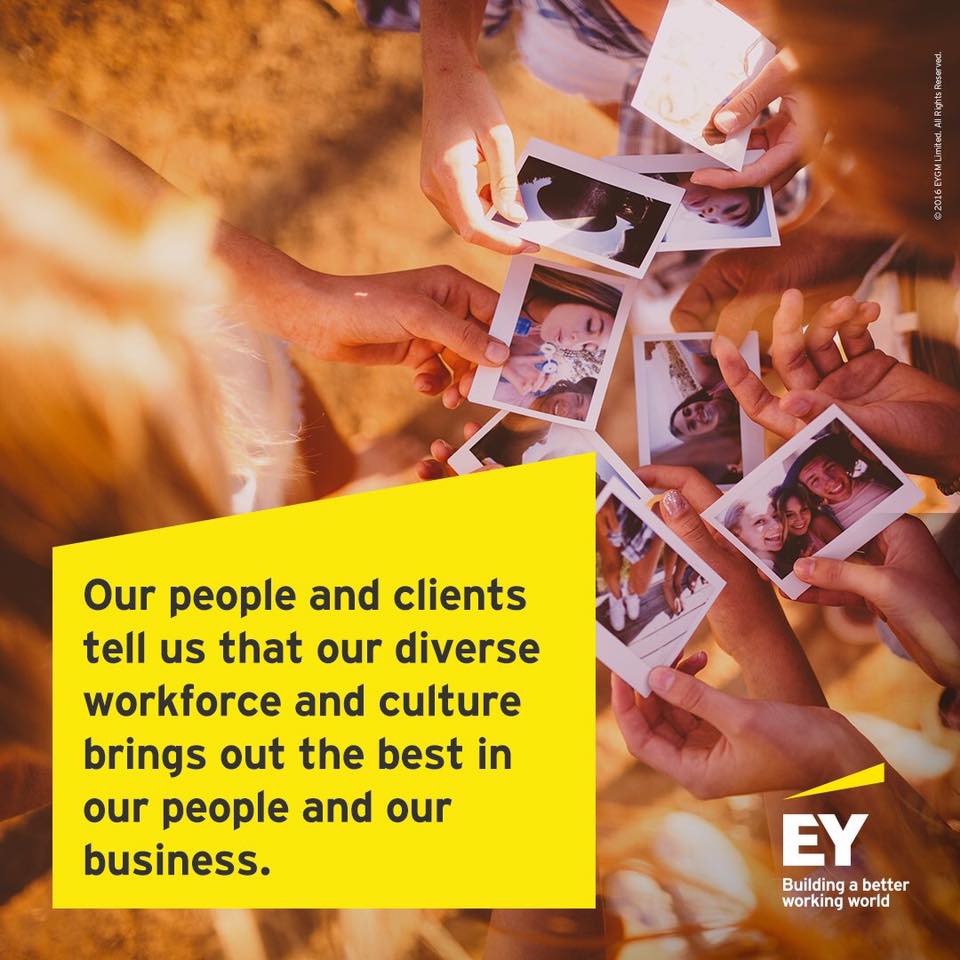 ♠ Focus group discussions with women across ranks:
EY conducts focus group discussions with their female personnel to understand the challenges of moving up the corporate ladder. These informative and interactive sessions are open to all employees across the organization and cover a variety of topics.
| Learn more about EY GDS and the roles that they have on offer!
Road to Leadership for Women at EY GDS
As women move up the ranks, EY provides them with mentoring, sponsorship and networking opportunities geared toward their professional needs. Outlined below are some of the EY initiatives toward creating a road to leadership for women.
♠ Professional Networks:
At EY, Professional Networks have been an integral part of its people culture for 20 years. The EY GDS Professional Networks provide its people with opportunities to connect with clients, communities and culture.
♠ Women's Access (WA):
This forum concentrates on developing and strengthening the leadership capabilities of women by fostering mentor-mentee relationships between women professionals and leaders in the organization. It provides a platform where female employees can share their experiences, thereby accelerating individual growth, development and enhancement of leadership skills.
♠ Professional Speaker's Series (PSS):
This forum helps professionals succeed as they move up the ranks by supporting their leadership development and providing them with an opportunity to learn from leaders in the industry — both internal and external. In 2016, EY went digital and enhanced this program with a series of podcasts.
♠ Working Parent's Network (WPN):
This forum is a branch of the Professional Networks that provides a support system for new, expectant and experienced mothers and fathers. It assists young mothers and fathers in the organization while they face new family responsibilities and career challenges. It also encourages them to develop informal networking relationships with more experienced parents.
If you've read this far, you certainly deserve to be a part of EY GDS's #ReWrite program for women returning to work, and you MUST come meet them at RestartHer on September 16th, at the MLR Convention Centre in Whitefield!