Multiple Careers and a PhD at 56 Years Old, this Working Mom Also Has 3 Successful Sons. What's her Secret?
Schonali Rebello
in
Back to Work, Working Women
|
17 Nov 2017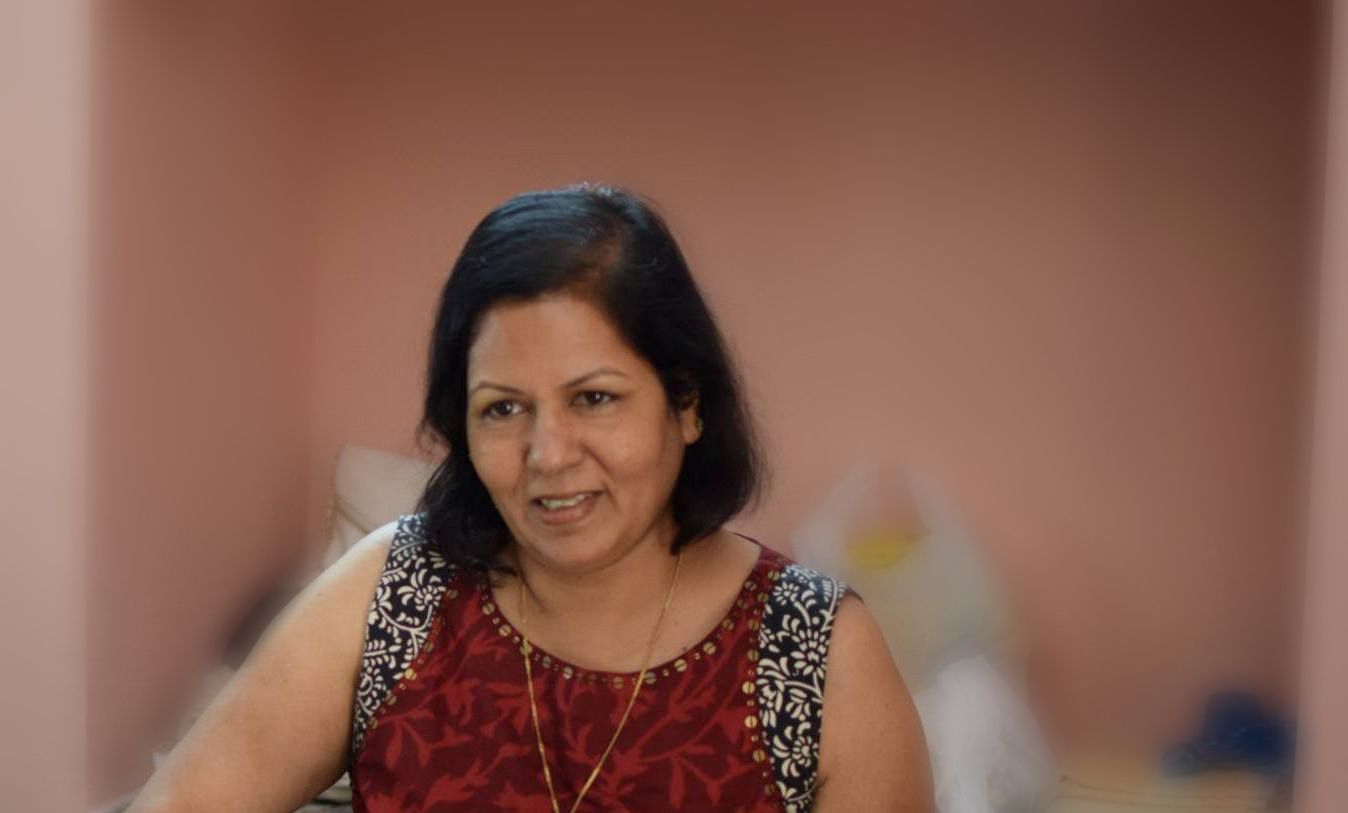 MARIANNE FURTADO DE NAZARETH
My Career Path & Personal Journey – Intertwined...
I really had no 'professional journey' so to speak as I was ready to dump my Masters when it was time to get married in 1979. It was my parents who insisted I finish a Masters in History – I was 21 years old at the time – from Bangalore University.
I have never been one with big ambitions or massive goals, and a career planned. Instead, I just grabbed opportunities as they came my way.
I lost twin boys as they were pre-term and so began a pre-school in my home called Happy Hours to help me get over my grief of the loss. I did already have two older boys - David and Andrew. The school paid well and I was able to buy a lovely 2-acre plot with the money in Hoskote. I closed the school with a heavy heart when the advertising agency founded by my husband, Gregory, began to grow exponentially. I expanded Arc Advertising till it became an accredited agency for the next twelve years.
I ran the agency in an office that we hired across the street from our house. It was challenging and I ran it very successfully, growing it from just one account, which was my husband's family business, to friends' businesses, and finally to an accredited ad agency with IANS. It was exciting doing the copy for everything – from ads to brochures to designing packing and making commercial publicity material.
It, too, brought in a lot of money, which helped fund our sons' athletic dreams. We bought them professional racing cycles which cost almost 60-80k each! But it was a thrill to see them reach the Asian Triathlon level where they competed with the best. In fact, one of the boys won the overall event.
Once my boys were stable in college and in the last years of school, I decided to try out a full-time job in the Deccan Herald as a journalist. I had been writing for years on a freelance basis, but now I wanted to know what a "full-time job" was about. I had never worked for anyone.
Working Full-Time, for the First Time, For Someone Else...
I worked in Deccan Herald on the Metro desk as the Chief Sub-Editor. I stuck it out for two years because it was a fun job, writing on fashion and food, besides starting a new Heritage Building column which was well-appreciated. During my second year at the paper, I applied and won a fellowship called the Erasmus Mundus Masters in Journalism worth 42,000 Euros at the time. I spent 6 months in Denmark, six months in Amsterdam and one year in Wales. I was keen on doing a Masters in Journalism as I realised that journalism was my forte. I had written and published over the years but had never worked as a full-time journalist before.
Challenges I Faced When Restarting My Career...
I was a senior adult by the time I took my first job, and snide remarks from younger members for not having a degree in Journalism set me off. I like a challenge, and this was a challenge! Getting the fellowship cemented my confidence and after completion of the course from 2006—2008, I came back to be appointed the Assistant Editor at the Deccan Herald. But, in two years I felt my job was more clerical than mentally stimulating and decided to quit and go freelance, again.
New Developments in my Life Because of Restarting my Career...
Barely did I leave the Deccan Herald in 2010 I was asked to come on board and start a Post-Graduate Media course at St. Joseph's Arts and Science College, in Bangalore. I grabbed the opportunity and worked there for 5 years teaching Advertising, Editing, Reporting, and PR, before starting a new module called Science and the Environment, as that had been the focus of my writing since 2006. My teaching skills grew and I enjoyed the challenging atmosphere of working with young minds.
That was when, out of the blue in 2011, I was contacted by an old colleague who had met me in 2005 at an AIDS conference run by Thompson Reuters. He was now heading the department of Media and Journalism in the Madurai Kamaraj University and asked if I would like to start a Ph.D. My initial reaction was, "NO! What would I do with a PhD when I was already 56??!!" But he convinced me to go for it as it was a part-time position.
The title of the thesis is: Man vs. Elephant Conflict: A Case Study on Print Media Framing of Public Discourse
I started in December 2011 and have just submitted the thesis for my Doctorate which should be conferred in six months time.
My life is full. Teaching as adjunct faculty in St. Joseph's PG Media Studies, I also enjoy running a book club which I began 4 years ago in the Catholic Club, named iBrowse.
Advice for other Women Restarting Their Careers
No long discourse really – just grab whatever opportunity comes your way. There's no free lunch, but everything is possible with a little bit of effort, and confidence in yourself. Above all, cultivate an unwavering focus to see things through to the end.
If you're looking to start your career or for new and exciting roles to showcase the skills you've gained along your professional and personal journey, you can find them with us! We have a range of jobs in Content Writing, Graphic Design, Human Resources, Event Coordination, Administration, and many others that would appeal to other "unambitious" women who like to grab opportunities when they come their way!