Mine for Gold Within You- Why you Should Attend this Workshop at RestartHer 2018
Ujwala
in
Career Development
|
03 Sep 2018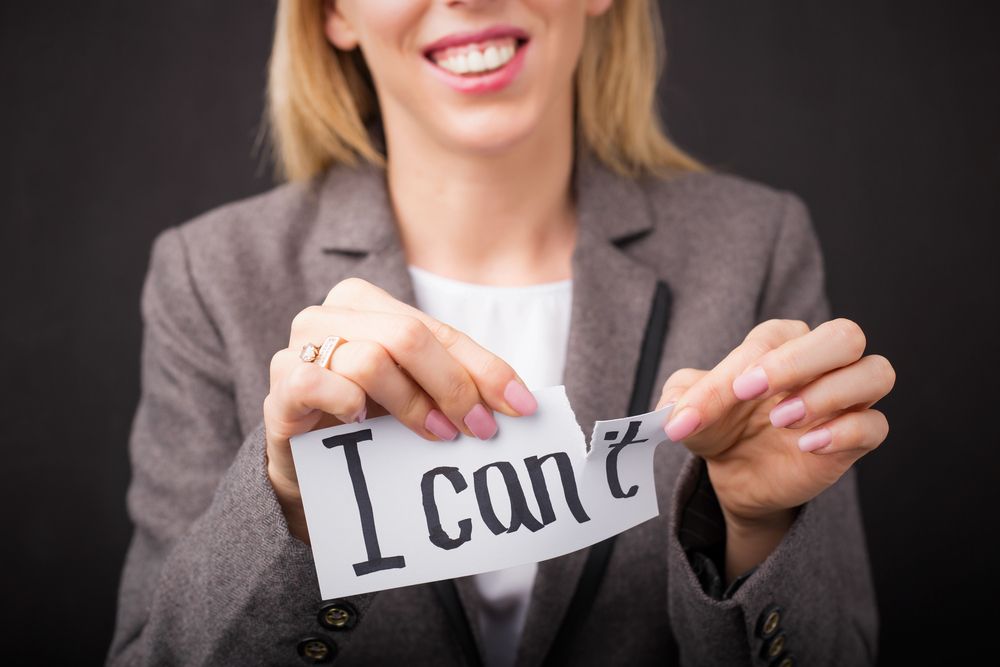 RestartHer edition two by JobsForHer - the country's largest job fair that focuses wholly on women endeavoring to get back to work after a break. RestartHer 2018 is bringing this exclusive workshop, among others, to prepare them for their comeback.
A JobsForHer Mentor, Smriti Goel, Founding Member of The Coaching Anchor will be conducting a workshop "Mine for Gold Within YOU" at RestartHer 2018 in Delhi and Bangalore.

About Smriti Goel
Smriti is a passionate people's person who is committed to creating meaningful experiences for the people she works with. She brings 20 years of multicultural experience in many geographies that allows her to be insightful, intuitive, and hugely resourceful. Smriti took a six-year career break to look after her children, re-settled in many cities across countries, re-started her career multiple time. This has given Smriti a first-hand understanding of how daunting it can be to find your feet and be part of the mainstream again. When she went back to work, she realized that during her break, she had built strengths that no corporate could ever teach.
About the workshop
Through her workshop Mine for Gold, Within You, Smriti will address:
- Why handling your self-doubts is important?
- What can you do to feel empowered?
- How can you take responsibility for your growth and fulfillment?
Mine for Gold Within You! Invest in yourself, imagine the future you want.
Do you dream about a better tomorrow? Are you raring to give expression to your skills and talents? Do you wish to wake up to a feeling of excitement every day? Smriti will work with you to make this your reality and not a dream.
If you believe you can't, then your battle is lost. If you believe that you CAN, you will be able to do whatever it is, with perseverance and fortitude. We want to tell you that we have the resources available to help you dispell the doubt. Come know your strengths and how to leverage them. It isn't easy, but nothing worth having ever is. It will need perseverance, ambition, and patience to get you through.

"Close your eyes and imagine the best version of you possible.
That's who you really are, let go of any part of you that doesn't believe it."
~ C Assaad
An internal report of Hewlett Packard that has been quoted in Lean In, The Confidence Code states that when reading a job description, men will apply if they feel that they meet 60% of the criteria. Whereas women, hesitate to apply even if they meet 100% of the requirement.
Why do you think this is so?
Michael Strahan put it very nicely: "We're our own worst enemy. You doubt yourself more than anybody else ever will. If you can get past that, you can be successful."
That said, why are we so hard on ourselves? Have you ever evaluated why you feel a particular way about yourself?
Build Yourself Up
If you were buying a car, you would do your research, form an opinion, and make a choice based on numerous hours of debate and discussions. When it comes to ourselves, we are less thorough in building our beliefs in our abilities. Like little sponges, we absorb what is said about us. We don't spend time on introspection and self-reflection before we accept the opinions of people. We allow these opinions to shake our confidence, self-doubt leaves us feeling inadequate. Inadequacy manifests itself when we feel like we don't measure up or have difficulty speaking about ourselves. We err on the side of caution and go with under-representing ourselves, apologizing for what we think we don't have or are hopelessly modest when speaking about ourselves and our abilities.
You are raring to get back into the world of a career person. The voices in your head are making you question yourself:
Should you prioritize your career over your child, how will you be able to cope with being a mother, daughter, wife, career woman, etc?
Doubts about whether you have the skills to compete in today's world after a break. "Can I cope? Am I capable?".
What will people say because you are choosing to get back to work?
A hundred other self-defeating doubts. Very often (too often), we allow the monsters in our head to win. Over time it leaves us with very little or no confidence in our abilities and we believe that our experiences are worth little.
JobsForHer has met and interacted with hundreds of such women. The fact that women hesitate to apply for a job unless they feel overqualified for the position has been cited multiple times by the Founder of JobsForHer, Neha Bagaria. She has, time and again, said that women should dwell on what they bring to the table and not what they feel they don't have. Neha encourages women to bring their confidence to the hiring table.
Using the right tools and techniques, you can learn to Mine for Gold Within You.
It's time to believe in the power of your mind over matter and Mine for Gold, within You.
"It all begins and ends in your mind. What you give power to has power over you." ― Leon Brown.
So, then, are you ready to take control?
Come on over to the workshop, Mine for Gold Within You, at RestartHer 2018 in Delhi, and Bangalore.