Madhu Trehan: The Firebird Who Began Again after an 11 Year Career Break
Schonali
in
Working Women
|
21 Jul 2016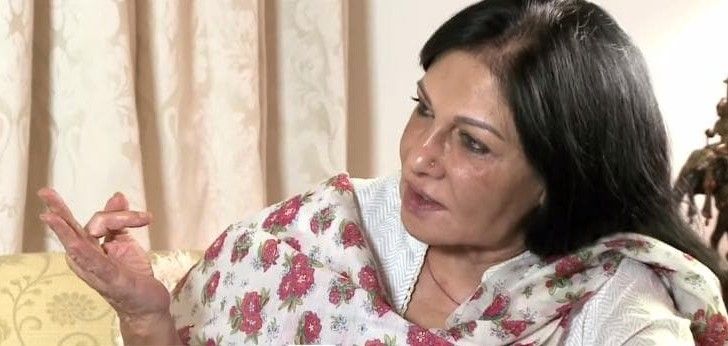 When her name is mentioned to people who began their careers in the 70's, brows furrow in concentration as they scan their bible of memories; and then eyes widen in singular recall, flagrant admiration, and slightly fearful awe... NEWSTRACK.
Fast-forward to today's generation and the same name springs immediately into focus on faces that register recognition, camaraderie, and respect.... NEWSLAUNDRY.
One woman – 4 decades – equal resounding impact.
Madhu Trehan is a Woman Who Roars: A Lioness of India.
She has captivated the hearts and minds of Indians everywhere with her hard-hitting, investigative, tell-the-tough-stories journalism and has kindled fires of disclosure since she started her career. She founded the India Today news magazine with her father, V. V. Purie, in 1975, and blazed a trail of repeated successes since then, conspicuous in countless Google search pages.
JobsForHer wanted to know about the parts that we couldn't find information on – viz. her break of 11 years, which took her to New York to start a family; and what it was like to come back to work after the break, to a world that waits for nobody – journalism.

♦ You handed over the reins of India Today to your brother when you got pregnant, and then returned to NYC to start your family. What was that like?
I wish I had some serious gyan to give on this. Today's young women plan and schedule everything down to the last second. When they'll marry, when they'll conceive and so on. I didn't. I started India Today magazine as a lark. I thought becoming a mother would be a lark and it was. I had no help in New York so I had no choice but to become a full-time mother. I had a great time and I loved it.
♦ You took a break of 11 years from the world of investigative journalism in India to raise your family in the US. What was THAT like? Being away from the pulse-racing world you knew, to run another pulse-racing world in another land?
I did take a break, yes, but I did keep my hand in by continuing to do freelance articles whenever I chose to do so. I think that is important. If you disappear completely, it just makes it more difficult to return full time.
Whatever your profession, it is important to keep your hand in one way or another. It also helps in keeping your sanity.
♦ You returned to India and picked up the baton seamlessly, so it seems from all reports, in the journo-world, by producing and anchoring Newstrack. WAS it seamless? Were there hurdles? What was THAT like?
Yes, actually, it was seamless. I was lucky. It is not necessarily always the case. It can be tough. But, it also depends on how tough YOU are. You have to be twice as good and twice as efficient as those already in the workforce. You have to prove yourself every single day.
Although it is a challenge, it is not impossible for the determined woman.
♦ In our working world as it stands today, with the rise of flexihours, extended maternity leave policies, and a plethora of women/family-friendly workplace practices, what is your advice to women who want to return to work but don't think they can or know how to bridge the gap that now looms in their resumes?
I would seriously advise women on a career break not to rush into anything.
Give yourself time to catch up with what is happening in your profession, currently. Technology constantly changes workplaces and the way any profession is practiced. If you return to work thinking you will pick it up exactly how you left it, you will make yourself redundant quickly.
Be prepared to do more than the next person. Be prepared to prove yourself all over again. I still have to prove myself with every article I write even today.
A working mother's life is not easy. All these women who give interviews about how aligned their work and family life are, how everything works like clockwork, how they run perfect homes etc., are lying.
You will face a crisis at home and a crisis at work, at the same time. Crises do not look for your convenience. They happen when you least expect them.
You will be up all night taking care of a sick kid and you will have a seriously important meeting the next morning when you can barely see straight. But, we all have done it and you will too.
The benefits are huge.
When your children go off to college, you will not face an empty nest in despair. Your life will be full enough for you to enjoy. With all the travails, you will be a fulfilled woman with a life you can look back at with satisfaction. There is nothing sadder than a woman with nothing to do but fill her life with trivialities to pass time.
There will be no – I could have been….I should have done…..I wish I had. You will have done it all.
Your children will be proud of you. And, most important, you will be happy with yourself.
For those of us who thought it impossible to return to work and climb back up to where we were when we stepped off the jungle-gym, Madhu Trehan trumps that negativity, and how.
The firebrand journalist who gave us the gate-crashing novel Tehelka as Metaphor: Prism Me a Lie, Tell Me a Truth, about Operation West End, and the rare and only interview with Yakub Memon, who was convicted in the 1993 Bombay bombings...
AFTER her gap of 11 years...
Shows us that no amount of time spent away from a career that you love can douse the fighting spirit a woman has to get back up and in the ring again with the big guys...
And girls ;)
If you're looking to start your career, or for new and exciting roles to showcase the skills you've gained along your professional and personal journey, you can find them at www.JobsForHer.com. Create your profile, upload your resume and start job-hunting today!