''I'm No More the Scared, Shy Girl from a Small Town'' - Richa Sinha's Comeback After a Career Break
Kaajal A
in
Restarter Stories
|
12 Jan 2018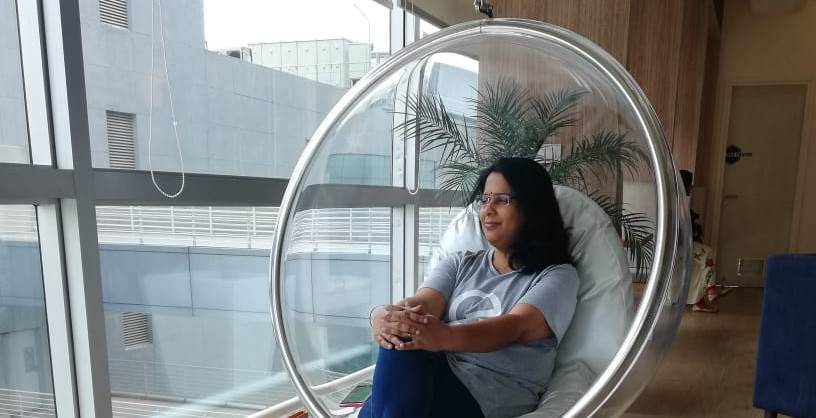 When Richa Sinha, Customer Relationship Analyst at JobsForHer reveals that about herself, all I can tell you from my personal interactions with her is: Take. Her. Word. For. It.
From being a silent, almost inconspicuous ambassador of the JobsForHer Ambassador Tribe, to stepping up to volunteer with us, to coming on board and now manning the customer support desk through a zillion interactions with aspiring second career women and addressing their concerns through continued and dedicated patience, I have witnessed Richa's metamorphosis with her second career.
A favorite with our women and the JobsForHer team, the bashful and hesitant Richa sits down to share her story with her ardent fans:
Hi Richa! Please tell our women a little about yourself, and how your personal journey intermingled with your professional one.
I had always lived in the small towns of North India and studied in Hindi medium schools before landing in the big fancy city of Bangalore.
I came here to pursue a course in computers from NIIT. I was shy and quiet at first and took a while to get adjusted to the metropolitan culture of the city. Upon completion of the course, when I was all set to return to my hometown, I was offered a job at NIIT. That coincidence became a confidence booster for me.
After working for 2 years with the NIIT Centre (the owners of which took care of me as they would of their daughter), it was time to move to greener pastures.
I applied and got through Dell International Services. It was a-dream-come-true for a girl that came from quaint towns in her past and was only yet on the threshold of her future.
Richa's Difficult Conversation with her 5-year old:
From being a Tech Representative to becoming the Team Lead in 9 years was one eventful journey!
I also met my life partner there. We got married and I eventually took a break, even though I didn't want to when my daughter came into our lives.
But the three and a half years away was a breather. I finally had the time to look after myself.
With numerous health issues pre and post pregnancy, I dedicated this time to my daughter and myself.
So what made you want to return to work and how difficult was the return?
I had been working for almost 12 years continuously before I took this break. But, sooner or later, I had to come back to work. My biggest challenge was Me, Myself.
My confidence was at an all-time low as I had seen all my colleagues going ahead in their professional lives while I was sitting at home.
It took me a while to realize that life has its own plan for everyone and there was no point in sulking. Instead, I decided to do something about it. And that is when I joined JobsForHer as a Volunteer.
And what's it been like after you restarted?
Well, I'm back to being the same confident person for starters. My husband and daughter are self-dependent now. My husband, who has been a constant support for me, has always encouraged me to get back to work.
In fact, he changed his office timings to accommodate my work hours!
Come Join the ever-buzzing, high-spirited Ambassador Community at JobsForHer
to make your second career job hunt one that's filled with fun and ease!
My daughter who was just 4 years old when I went back to work, never ever stopped me from coming to work. Instead, she was always happily ready to go to school and daycare. My parents and sister have been extremely supportive of my decision, and without all of them, it would have been impossible to restart.
What would you say to the women who wish to restart their careers?
Take a break when you feel the need - you deserve it.
Don't be intimidated by what others are doing in their careers. Life has plans for you too. Just give it time to unravel them.
Don't be embarrassed when you don't know something. Ask questions, as that will help you in discovering the unknown.
You are not left behind. Look out for opportunities and grab them when they come your way.
Stay away from guilt when you restart. You took a break when it was important to

. Now it's time you restart your career journey.

Instead of feeling let down when you don't get that job, figure out what went wrong.
Lastly, upskilling yourself is the key to success.
Can you share with us all about your journey with JobsForHer so far?
I came across the JobsForHer portal when I just began thinking about coming back to work. Joined the Ambassador group, but didn't follow up due to several other issues. Finally came on board as a Volunteer last January, two months of which were really helpful.
Soon after that, Neha offered me the opportunity to join the team, and I took it up instantly as JobsForHer and its vision is very close to my heart.
I now work with Customer Support team and it gives me immense satisfaction when I talk to women, encouraging them to get back to work, and helping them find the right job. Neha has also given me the opportunity to work on Data Analytics, which has been my area of interest for a long time now. The analysis helps me and our team in understanding what more we need to do to help our women.
''If a small town girl can do it on her own, anyone can and should. Don't hesitate, don't be shy, just work towards what you really want to do and no one can stop you from achieving your dreams!''
About the Author:
Kaajal Ahuja is a commerce graduate, who worked in the field of Customer Support first at HDFC Bank, and then at Dell International. During her 11-year career break, she spent four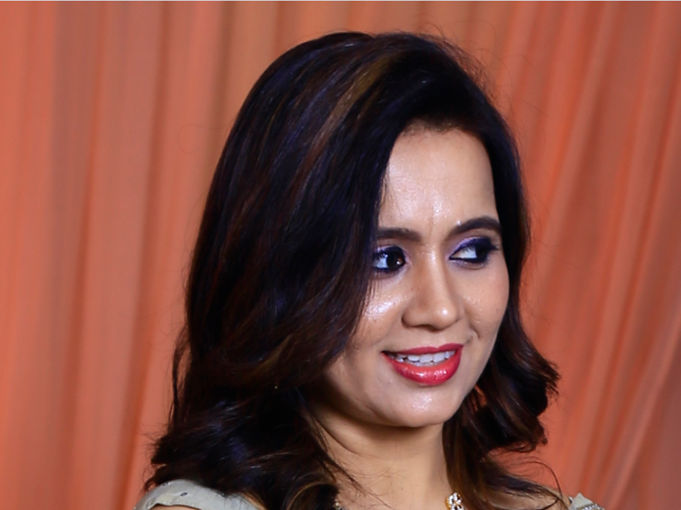 years volunteering as a Teacher at a government-run educational institution and also ran her own enterprise – 'Hey Gorgeous' – alongside, for 8 years. It was during her break that she discovered her love for writing, and is back, working part-time as a Senior Content Writer at JobsForHer. She is married and is an upbeat mommy to a 13-year-old.