How Work-From-Home Can Work For The Best
Priya Desai
in
Women-friendly Companies
|
22 Aug 2016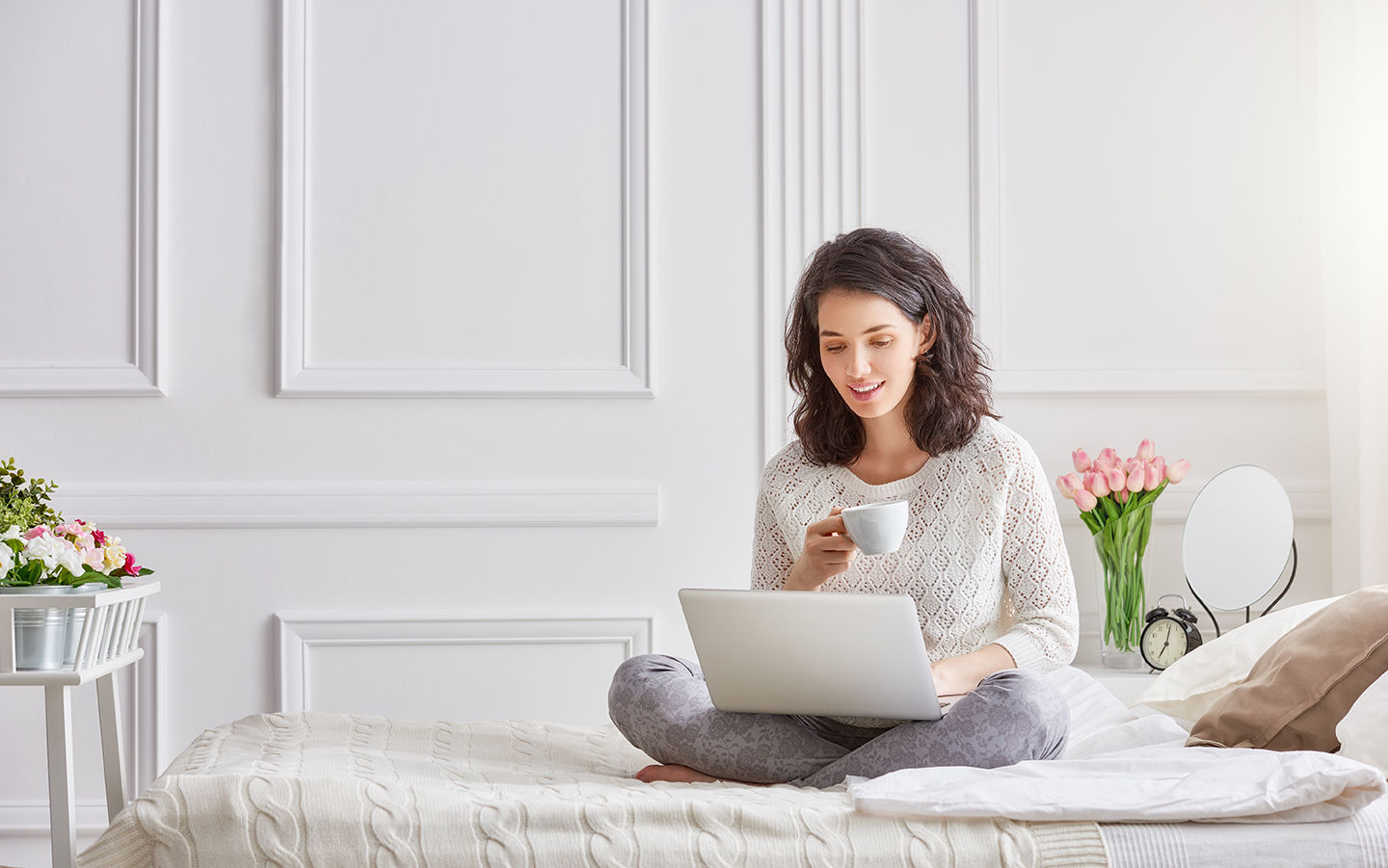 Out of sight, out of mind - a commonly used metaphor that denotes several misconceptions when it comes to the work place. Full time employment generally entails working 8 to 9 hours a day, 5 to 6 days a week from an office. With changing work environments, the rapid speed at which technology has progressed and the evolving needs of employees themselves, full time working arrangements are not necessarily always valuable - both for the organisation and the employee.
In an interesting survey on workplace flexibility1 conducted by Randstad, 53% of respondents said they preferred telecommuting or working from home. Of this number, the gender split was almost equal - meaning that an equal number of men and women preferred telecommuting to working from an office.
There are several reasons for this preference, in today's context. Traffic and commuting times are a valuable (and onerous) time cost for employees, particularly for women who are caregivers to children, parents or in-laws. An increasing value is also placed on personal health and a work-life balance; things that are near impossible to maintain when work keeps you out of the house 10 to 12 hours in a day, including commuting time.
Working 9 to 5, 5 to 6 days a week doesn't necessarily mean optimal productivity - it simply means clocking in a certain number of hours every week. It does not mean that employees are working nonstop during that time they are clocking at the office. Ever heard of LBDN? A hushed but well known phrase that stands for "Look Busy Do Nothing"!
For companies, working from home or flexi time working arrangements are also a win-win, reducing employee stress and increasing operational efficiency. "Reduction in stress levels leads to higher morale, higher productivity and a reduction in absenteeism - all of which accrues to value for businesses," according to Sean O'Brien of Premier Global Services (PGi). In addition, O'Brien says, businesses see cost savings associated with reduced real estate and infrastructure costs, while also contributing to a cleaner environment, since employees aren't commuting via car or transit.
Many companies in India have realised the vast and untapped potential that lies in women who have taken a break from the work force, for marriage, motherhood or elder care. For these women, flexibility and telecommuting play a big role in helping them to balance their personal and professional lives. This sort of flexibility empowers women to be the best that they can be, by giving them an enabling environment to contribute and be productive on their own terms.
ICICI Bank, for example, recently launched iWork@home2, a pioneering programme that allows women to work from home for up to a year. 40% of IBM's India staff and 25% of HP India's employees do not work from an office space3; in 2014 Infosys announced a change in its HR policy4 that allowed employees to work from home for 9 days in a month; Dell leverages remote and mobile technologies, offering employees who are working parents a host of choices5 - mobile working, telecommuting, variable daily work times, job sharing and compressed work weeks. All of these illustrate the increasing value that companies are seeing in changing the conventional work environment to foster better productivity, efficiency and work satisfaction.
The technology industry is quick on the uptake for such working arrangements, and is well known for its flexible schedules and telecommuting opportunities. This makes perfect sense, because technology is the single greatest resource for working from home. This could also be because of the nature of the work, a significant portion of which is desk based. Desk work can be templatised and structured into work from home programmes in other industries as well – jobs that involve writing, graphic design, translation and research, for instance, could be done from outside of the confines of an office.
Broadly, there are two aspects of working from home that need to be understood by HR leaders and organisations. One, giving the employee the tools to work from home efficiently and productively – basically enabling them to do the work. And two, managing the employee on a regular basis to ensure accountability.
So what are some of the tools that empower employees to work from home?
1. VPN access to company data, while investing in data security;
2. Web conferencing tools;
3. Smart phones;
4. Reimbursement for broadband or data cards, so that employees have a reliable Internet connection to work on;
5. Apps like Slack, for virtual teams of people that need to stay connected to each other.
Equally important are tools and techniques to monitor employees that work from home. This ensures that a strong working relationship is maintained between employer and employee, without being face to face.
1. Access to the right technologies and investment in data security, both ensure that employees have the enabling environment they need to work productively and efficiently.
2. Constant monitoring and communication: managing virtual teams can be challenging when everybody isn't in the same physical space. Keeping in constant touch is the key to a successful work from home programme. Set up daily Skype or video conference meetings to get daily progress updates. Use instant messaging tools for uninterrupted communication.
3. Work timings: if there is a need for a team to work together and simultaneously, then setting specific times during the day for employees to log in and work is preferable. If work-from-home employees are working individually and are not part of a team, then when they work doesn't really affect the work – however it is still optimal to prescribe a certain time of day during which the employee clocks in, so that they are reachable when the rest of the company is working.
4. Train employees on time management and IT skills, so they can leverage the tools available to them to ensure productivity and efficiency. Bottom line – employees need to know how to use the tools to their advantage.
5. Design either an output based payment structure, or a time based one. If the latter, then constant monitoring and communication is essential to ensure that the employee is indeed working. Time sheets alone are open to misuse and can be fudged. Designing clear individual KRAs, goals and metrics also help the employee work towards milestones in a timely manner. Plan and then report against that plan, with some leeway for unforeseen externalities, of course.
It is time that more organisations in India start looking at these new ways of working, and design these frameworks as the nature of the work place evolves.
JobsForHer's mission is to bring women back into the workforce, and to work with companies to design re-entry programmes for this growing and invaluable talent pool. If you're looking to hire experienced and qualified female talent, available at no notice period, do post your company profile and job opening for free at www.JobsForHer.com or email it to admin@jobsforher.com.
References:
1. www.randstad.in/about-us/press-releases/press-releases/1-in-2-indian-employees-prefer-telecommuting-randstad-survey/
2. www.icicibank.com/aboutus/article.page?identifier=news-icici-bank-launches-novel-women-centric-initiatives-on-international-womens-day-20160803114005841
3. timesofindia.indiatimes.com/tech/jobs/Work-from-home-new-mantra-for-IBM-employees/articleshow/8977592.cms
4 www.thehindubusinessline.com/info-tech/infy-lets-employees-work-from-home-for-9-days-in-a-month/article8107965.ece
5. www.dell.com/learn/in/en/incorp1/corp-comm/cr-diversity-wf-working-mother
Priya Desai is a working mom to a two year old. She has studied Environmental Law and Journalism, and works in the digital media space. She researches and writes for companies on JobsForHer.