How Do I Manage Time Effectively? (BlogathonForMums)
Neha
in
Working Women
|
16 Dec 2015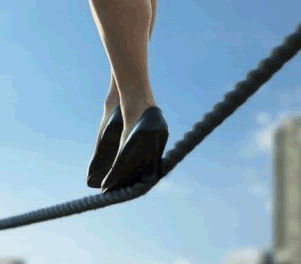 This entry is part of the Babyoye Blogathon for Mums
When moms work from home, they are not considered as 'working' by the surrounding environment. We are trying to build a successful career while balancing household chores and our growing families. But it is not that easy working from home, especially if you have young children at home. I have two kids: elder one 7 years, younger one 5 years. In such case, time management becomes a big issue for moms like me.
Most of the times, I find myself jumping from one task to the other without completing the first one (or any of them). However, I feel rewarding at the end of the day if I am able to strike off even half of the scheduled things for the day. I want to fulfill my official commitments as well as I love to spend quality time with my kids without compromising on my household duties. Here is a list of things I have found that help me manage my time while working from home with kids around:
1. Establish a Schedule of activities: I have established a general schedule of daily activities and a few day specific activities. Making a day plan is important but I know I can't complete all the tasks on the list as I have small kids who need me every now and then for their smallest things. So my day plan keeps on changing every few minutes!!! But it helps me keep a track of the general routine things to be done every day.
2. Make the mornings easier: Avoid starting the day on a puzzled note by getting organized the night before. I always decide one night before what I will be cooking for breakfast and lunch the next day. Since my kids board their school bus early morning, I have to wake up and cook before the sun rises. So mostly I do the chopping of vegetables at night. It becomes easy for me to cook and pack their boxes without missing their school bus.
3. Finding the most productive time: Figure out what time of the day you feel most energetic. It could be early morning, sunny afternoon or may be late night. My kids board their school bus at 7:30 am, so my most productive or energetic time is morning 8:00 till 10:00 am. After 10:00 am, my kitchen again starts calling me!!!
4. Use a timer: Timer is as important as your work itself. When you sit down to do a task, set the timer and turn off all time suckers like facebook, twitter, whatsapp, email, etc. so that you can focus on the task. You can take breaks. It increases your productivity and quality of work. For me, Whatsapp and Facebook are time suckers, so I turn them off when I sit down to do my work. This way, I can strike off more tasks from my daily schedule. Also, when I sit for my work, I often forget to pick my kids from the pickup point. So I have set timer for everyday pickup time for kids so that they don't have to come home alone!!!
5. Separate work and play area: This point is important as you don't have to wind up your work every time kids want to play or have food. It helps to concentrate more on your work. I have set my laptop on a small table in a corner of my bedroom; which has become my official work place.
6. Limit distractions and time wasters: They are all around and we all are surrounded by them. It could be TV, mobile phone, internet, or gossips. Identify the things which distract you the most and make sure to eliminate as best as you can. For me, it's Whatsapp, so whenever I have to accomplish a task, I turn it off and focus on my work.
7. Create and organize family calendar: Family calendars are especially helpful. You can add all the tasks with their dates and times. All the family members can check this calendar. So in case you forget to pay the electricity bills for the month, your mother in law can remind you or your husband can pay it on time!!!
8. Create special family activities: Spending quality time with my kids is the most important task for me. I am there with them the whole time after they come from school but my husband can spend time only on Sundays. So on holidays, we have family breakfast, lunch and dinner with chess, movies (on TV or theatre) and popcorn!!! And McDonalds and Pizza Hut is a must every fortnight!!! Such moments helps you reduce your guilt of not giving quality time to your family and children.
9. Spend time with your partner: Don't forget to nurture your relationship with your loved one. My husband feels neglected sometimes. I have my list of duties and he feels I don't have time for him. I have my household work, kids' homework and projects, my official commitments, and after I am done with all these, then comes his turn. I always try to make him feel special by having surprise dinners ;)
10. Create those special moments for special you: I try to manage my time wisely so that I can spend some quality time with myself. Such refreshing break helps me recharge while taking care of all my commitments (professional as well as personal).You can't be a good mother or a good wife if you are cranky or running around all the times. So manage your time well, take some time to care for yourself and nurture your relationships along with having a successful career!!!
Seema Agrawal
If you're looking to start your career, or for new and exciting roles to showcase the skills you've gained along your professional and personal journey, you can find them at www.JobsForHer.com. Create your profile, upload your resume and start job-hunting today!