Have You Settled Yet??
Kaajal Ahuja
in
Back to Work
|
04 Aug 2016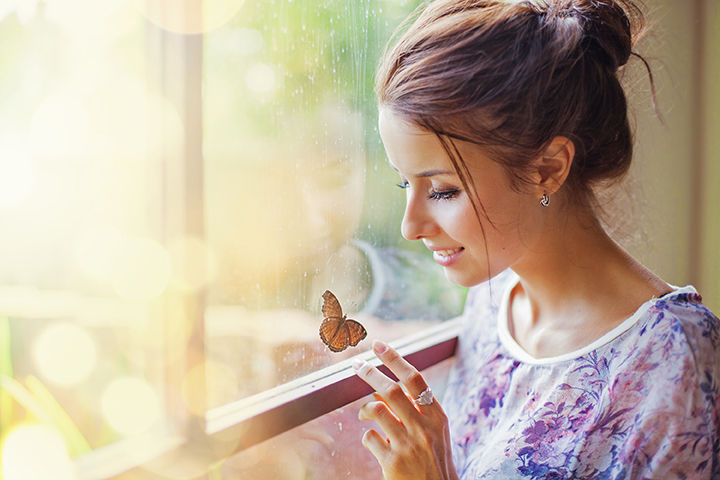 How often have you heard someone tell this," It's time you got settled"? Or "With a good job and happy marriage, you are settled in life". Every time I hear these, it sounds like a death knell to me, mere words that make me cringe thinking about complacency.
I have never thought I would settle down in life. Before you raise your eyebrows or set the rumor mills running, stop a while. For me, settling down has always been synonymous with one thing- getting monotonous or redundant. You have a great job and married off with two kids, a beautiful home and perfect life. Old aunt's grin and say with glee "Look, he's settled in life".
Before you judge me, here's an anecdote I would like to share. Just out of college with a prestigious degree in hand, this girl was standing at the interviewer's door. She had her head filled with great ideas and dreams yet to be realized one day. What do you want to be when you grow up? sounded predictable, which she answered with a laugh. She wanted to do something she loved, get a career and not another corporate job. She wanted to be recognized for her talents, and not find herself trampled in the chaos of running a mad marathon in life. Several scorns, biased opinions and after a late start, did she actually give the answer to people's queries. She was stopped being judged, but instead appreciated for her efforts.
If this looks like a movie script, I was only talking about the writer of this blog. The dreams. A fire-fuelled passion and agonizing desperation to achieve my goals with an unstoppable spirit of optimism.
Have you settled for any ordinary jewelry or apparel when you go shopping? Did it ever cross your mind to admit your child into any school you come across? After several weighed decisions you choose the pretty top for the evening or finalize on the school your child would go to. Why then, must you make quick decisions when it comes to your career? Or plainly put- compromise on your career.
Complacency is the biggest enemy in achieving your dreams. You are satisfied with your current job, and hesitate to even look beyond the boundaries. Gone are the days when women would think twice to make a comeback in their career. With plenty of job options in the market, you would be naturally motivated to join the bandwagon.
Whether you are just starting out, already working or want to restart your career, visit our site, browse our bank of part-time, full-time, work-from-home, and freelance positions in a wide array of women-friendly companies! Create your profile, upload your resume and start job-hunting today!
https://www.jobsforher.com/event/events
Visit this link TODAY if you have made up your mind!
This piece has been written by guest blogger Clarice Susan, who is also a proud JobsForHer Ambassador.
Clarice completed her MCA from Mount Carmel College, Bangalore, in the year 2012. Her interests include reading, blogging, traveling, and music.
She loves thinking out of the box and has had 6 months of teaching experience. Today she is a Work-From-Home writer for Tekinroads.
About the Writer:
Kaajal Ahuja is a commerce graduate, who worked in the field of Customer Support first at HDFC Bank, and then at Dell International. During her 11-year career break, she spent four years volunteering as a Teacher at a government-run educational institution and also ran her own enterprise – 'Hey Gorgeous' – alongside, for 8 years. It was during her break that she discovered her love for writing, and is now back, working part-time as a Senior Content Writer at JobsForHer. She is married and is an upbeat mommy to a 13-year-old.