From Bartending to Sales to Writing and Everything In Between - Schonali Rebello's Astounding Career Climb
Kaajal A
in
Mentors Speak
|
07 Nov 2017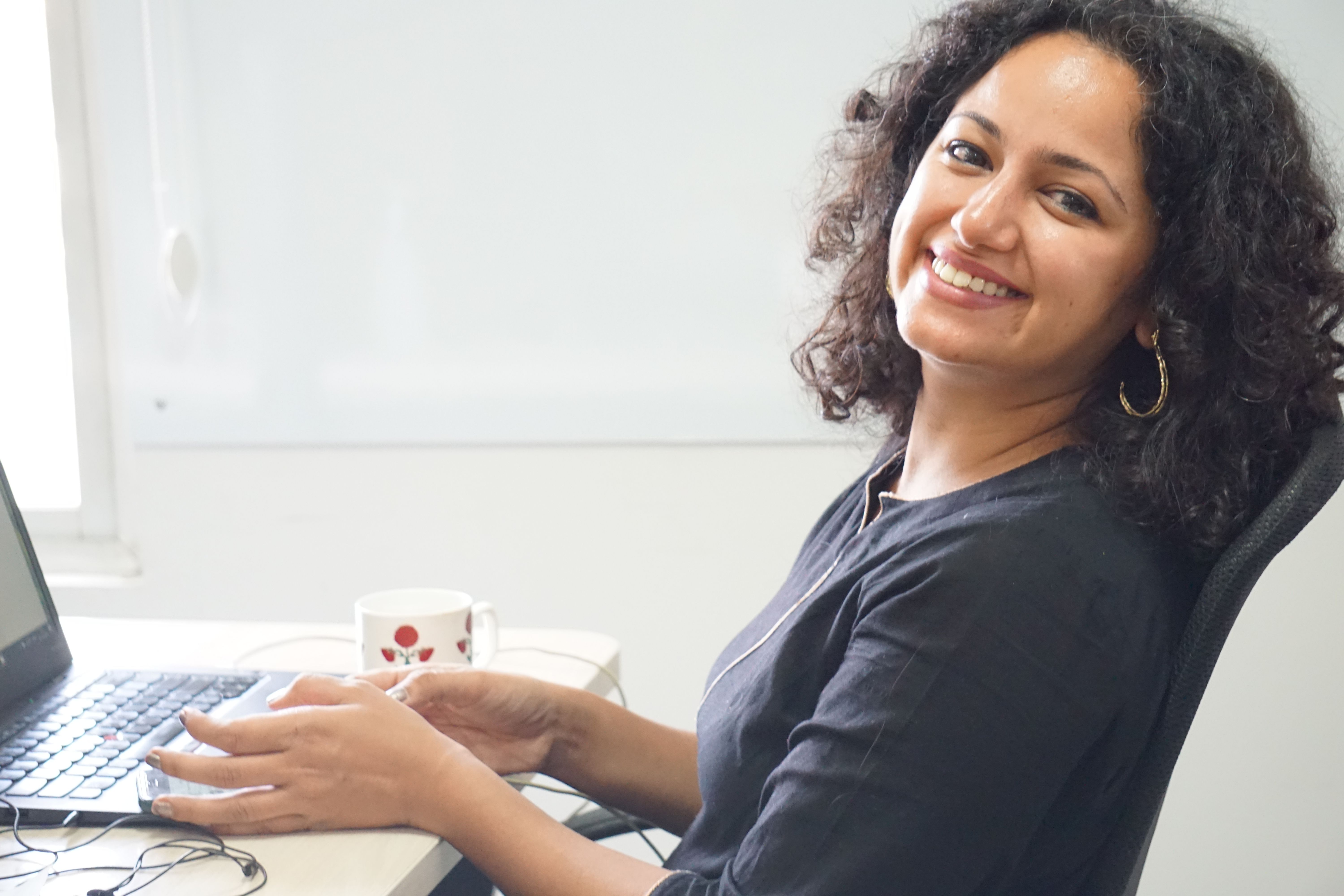 She has a flair for creativity – the kind that every person wishes they were blessed with - which seldom finds her inside-the-box. A creativity that has taken her (within a VERY short span of time) to the altitudes she's soaring today.
She has innate leadership qualities - time and place no bar - whether as an intern charting her return to a career, or the woman of the house diligently delegating duties to the cook, maid, driver, et al, or a hands-on mother engaging a dexterous 4-year old.
Two and half years ago, when Schonali Rebello – Head of Creative Content at JobsForHer - set out on her return journey to the work world, little did she know that she'd find the golden opportunity to revive her passion and artistry for writing, putting to use her hard-earned degree in Creative Writing and Women's Studies.
Centerstage Your Second Career - Sign Up With JobsForHer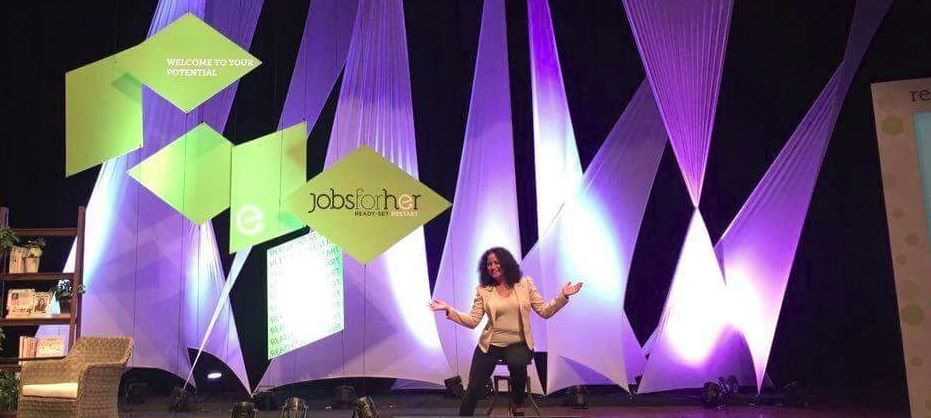 Schonali, we're so glad to be finally doing THIS showcase! Please tell us a little about your personal and professional journey before your career break.
Thank you Kaajal, I'm just as happy to be doing this too!
I started reading at 4 years old and writing at the age of 7. Books were always my friends, and to read them was to travel to magical places peopled with phantasmagorical characters; something my family couldn't afford to do in real life. Till today, I have about 5-6 books going concurrently, parked in different rooms of my home and different places of my life (the car, the office, etc.), because they feed and satiate different parts of my mind, heart, and soul.
My parents often asked me throughout high-school if I'd like to rethink my one-standing (among so many others) ambition to be a writer, a journalist, and instead study something more "solid and dependable" in college, like science or commerce. The answer was always, "NO, THANKS."
A writer I had always been and a writer I would learn to become. Because in writing, as in any art, there is only room for growth. To stagnate is to wither and die.
And, for whatever reason, my absa-fabsa-tastic, regular Indian parents chose to trust my instincts and ambition and poured their entire life savings for retirement into 4 years for me at one of the best liberal arts schools in America – Knox College, Illinois.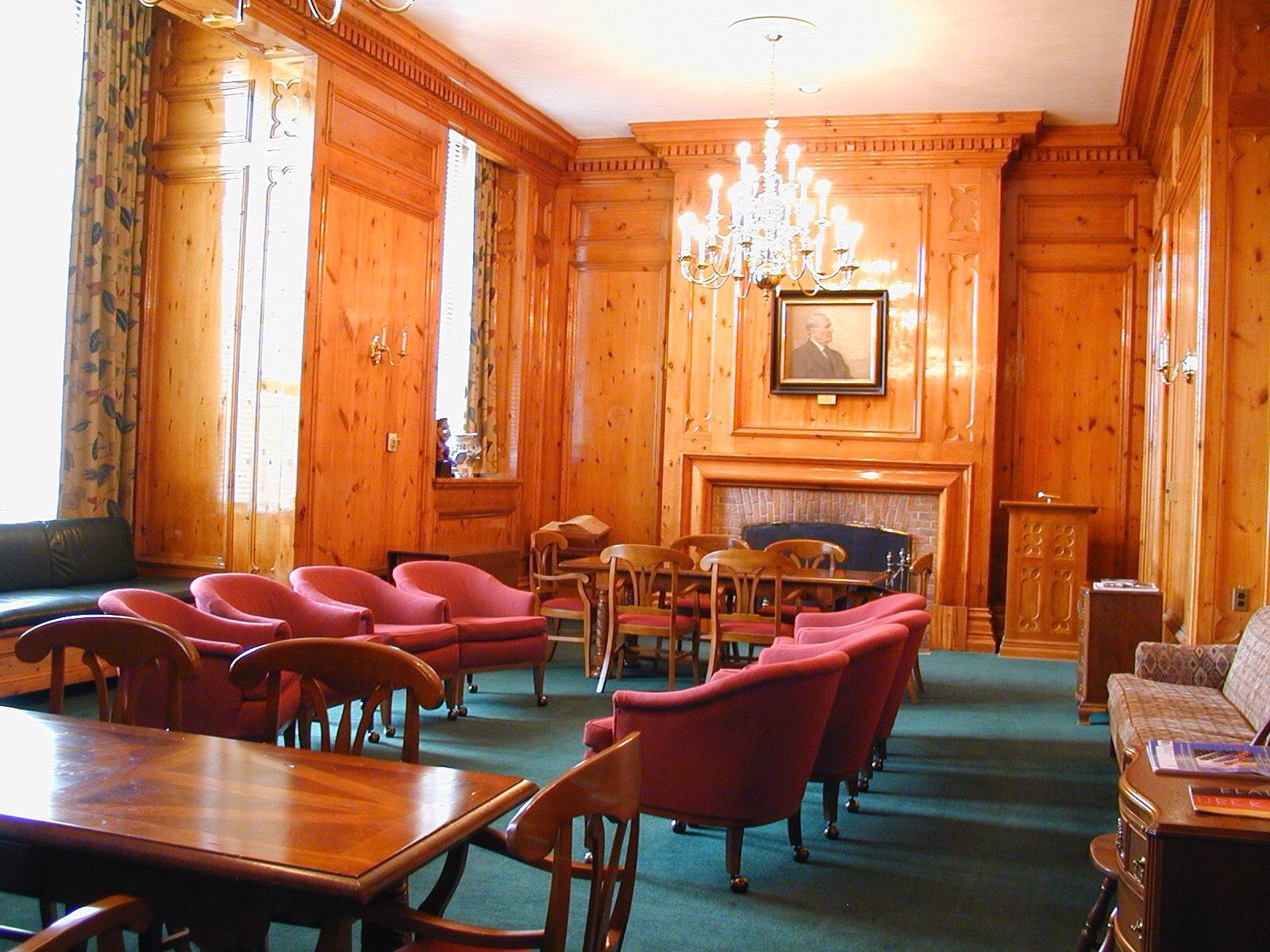 Those 4 years awakened the sensual writer, the story writer, the novel writer, the political writer, the feminist writer... the unleashed writer. I entered the soul-awakening, glorious world of feminism and learned the A-B-C's of how and why I had every right to choose the way I wanted to live my life. I studied philosophy and the art of questioning everything in the pursuit of knowledge far-reaching and multicoloured. The training I received at Knox's creative writing program decimated my ego, shredded me raw, and then stitched, darned, and pieced it and me back together again by building and strengthening the fibers of how I wrote for the world to read, respect, and appreciate.
I learned how to write for others instead of myself, which made me happier and prouder of my art than I had ever known possible.
And while I did this, I also flexed my sales, marketing, and leadership skills by holding board member positions in 2 social organizations on campus, being a member of 5 others, a member of the Honour Board of America, and working 4 part-time jobs to make enough money to come back to India every long break in the annual calendar. And, of course, I had to keep my grades up.
It was during one of my visits back to India that I met my now-husband, and we began a long-distance, intercontinental romance that lasted 7 years, while we both completed our college educations and forged our individual career paths and lives on opposite sides of the world.
I chose to enter the working world by waitressing at a fine-dining restaurant in Toronto by night and researching rare and antique books for elderly women and men by day, at a heritage bookstore. I worked two full-time jobs, 6 days a week, so that I could give one pay-check to my mother, to help with our family's finances, and one pay-check to my personal living expenses, because I chose to live on my own.
It was a year that turned my blood to steel; I learned exactly how much potential I had on the inside, and how much I could do to release it, hone it, and share it with others.
The chrysalis of that year after graduation set me on an eclectic career path rife with adventure, romance, and new experiences that I avidly collected for fireside storytelling with future grandchildren...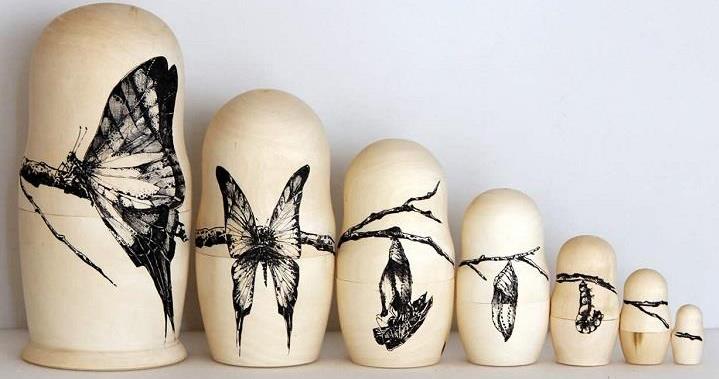 From running a supper club – NineteenTwelve, in Bangalore – for 2 years, to moving back to Toronto to be with family for the next 4 years, in assorted job roles that spanned bartending, admin work, and EA to the CEO of a tech start-up founded by scientists in Poland, then getting laid off in the crash of 2008 and spending those months rebooting, reshaping, and rerouting my sights back to my first love – the arts, then evolving into a marketing executive at North America's oldest, most respected, and largest fundraising and marketing company for its ballets, symphonies, orchestras, operas, theatres, museums, art galleries, etc., I eventually decided to fold it all away into a trunk of memories, and move back to India to restart again, with the man I loved.
Back in India, I threw myself into event-management with some groundbreaking projects – the world's largest hockey festival – The Clash of the Kodava Clans, coffee planter events in Coorg for Nespresso, the world's most luxurious coffee experience, Namma Dance Utsav Bengaluru - the dance festival that brought every form of classical Indian dance to young urbanites in spaces that they typically habituated, among others.
In between all of that, we got married. And on our first wedding anniversary, I woke my husband up in the morning to say, "Happy Anniversary... plus 1!"
I worked until my 8th month of pregnancy, at which point I chose to go nest and prepare for the most exciting thing I'd ever done.
The day my son was born, I flew off that career jungle-gym and thought I'd never look back. My mother knew better and told me so, but I wouldn't believe her. (She is 65 years old and still working, at SAS in Toronto. She even got promoted last year.)
3 months into baby and I was ready to restart.
But the world around me made me believe it was too soon to leave him and re-engage my brain. So I ignored my gut, stayed put, and brushed up on my salsa techniques. Slowly, the baby-mama bond grew stronger, more entwined, and more heart-stopping than anything else I'd experienced. And complacency in this happy bubble settled in strong and fast.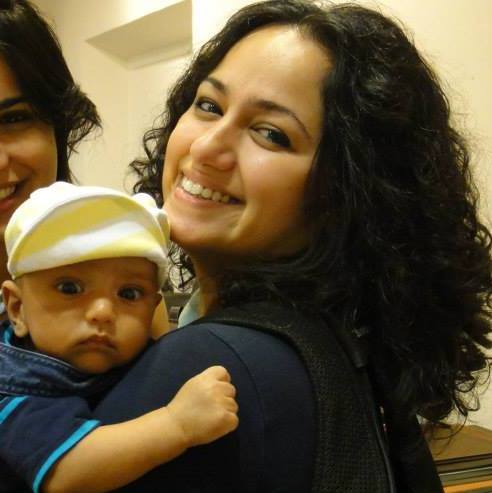 Until, one day, I saw an invitation to a meet-up for women on a career break, at The Social on Church Street.
I was very excited to attend it but at the last minute, I realized that I'd double-booked and had another appointment that had taken a while to arrange with everyone's conflicting schedules. So, I ditched the meet-up.
But they had my contact information. And that was how I started receiving emails from JobsForHer.
One email asked if I had ever thought of returning to work as an intern, just like I'd done in college, with part-time or full-time hours for a stipend, to ease back in and see if it was something I wanted to do.
That grabbed me, and so I applied. It was the perfect, pretty little bridge for the stage that I was at in life.
I met Neha Bagaria at Starbucks on Church Street and we chatted for over an hour. My resume was a smorgasbord of assorted international cheeses and we weren't sure where to begin. Then she saw my degree mentioned at the end.
"Do you want to try writing, since that's what you studied and haven't really explored it yet?"
For a long time, I was JobsForHer's ONLY content writer.
Today, I head a team of 4 writers and 3 designers and am responsible for constantly conceptualizing the marketing way forward with them, for this company that brings women back to work after their breaks.
I also still get to write sometimes. (chuckles)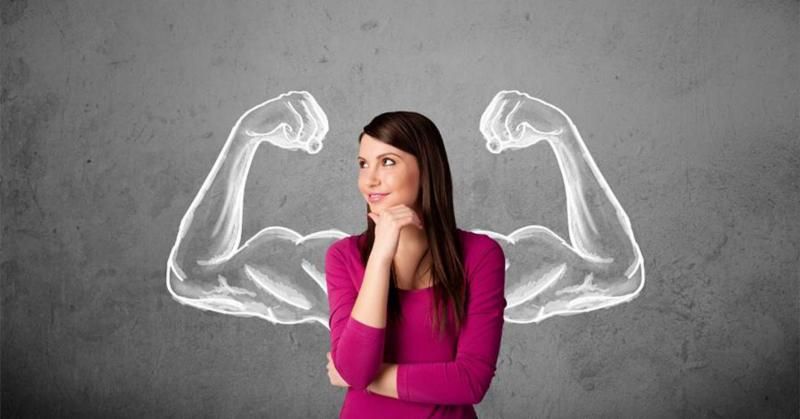 That is some journey, Schonali! What was it like to come back to work after your 2.5-year break?
I felt a supreme, overarching, all-consuming, debilitating crisis of confidence.
It was actually my first job in the big, bad world... in India. I'd already hacked restarts TWICE in Toronto – once green around the ears after graduation, and the second time after I returned there from running NineteenTwelve (a supper club) in Bangalore. In India, till then, I'd always worked with family-run businesses, where I'd known everybody for yonks. This was a fresh, clean start and I was a sack of nerves.
On Day 1, I went to Social and met the other 4 members of our nascent family. And I realized that the setting was absolutely perfect for a woman like me coming off of my break.
Number one, it was in a resto-bar – I had a lot of experience in those, on both sides of the counter! Number two, every woman there (we do have men now) had come off a career break, so was sympathetic and empathetic to that transitioning phase of my life.
Especially Neha, who was my boss, manager, colleague, and restart buddy all rolled into one. From the first little blurb that I wrote for her, until today, she has been a champion guide and mentor.
And that's the great part about mentoring; there are no rules of age, experience, seniority etc., for it to be a meaningful and helpful experience. There is wisdom inside each one of us, which can be a guiding light for the rest of us. We just have to tap into it to know.
What do you love most about your current role?
That I get to write freely, passionately, and positively to encourage women to return to work, judgment-free, after the breaks that only they would or could take so that their families thrived.
I'm sure our women would also love to know what you do when you're not working...
(Laughs) I love moving. My days begin at 4:30 am when the world is quiet. I try to write for an hour, then go into my workout, which is either yoga, boxing, or running, depending on the day of the week. At 6:30 am my son and husband are up and so my day begins and runs on until I lay back down to sleep at 9 pm. On weekends, I need at least one night out for dancing, and the rest of the time I spend with my son engaged in urban explorations and adventures to new and interesting parts of the city - major road constructions, local parks, museums, cycling, walking, swimming, playing hockey, etc. And there is always, always time for friends and family.
What inspires you to mentor second career women?
I love the idea that everything I've done and risked doing in my life could inspire even one other woman to unleash the potential that she carries within her.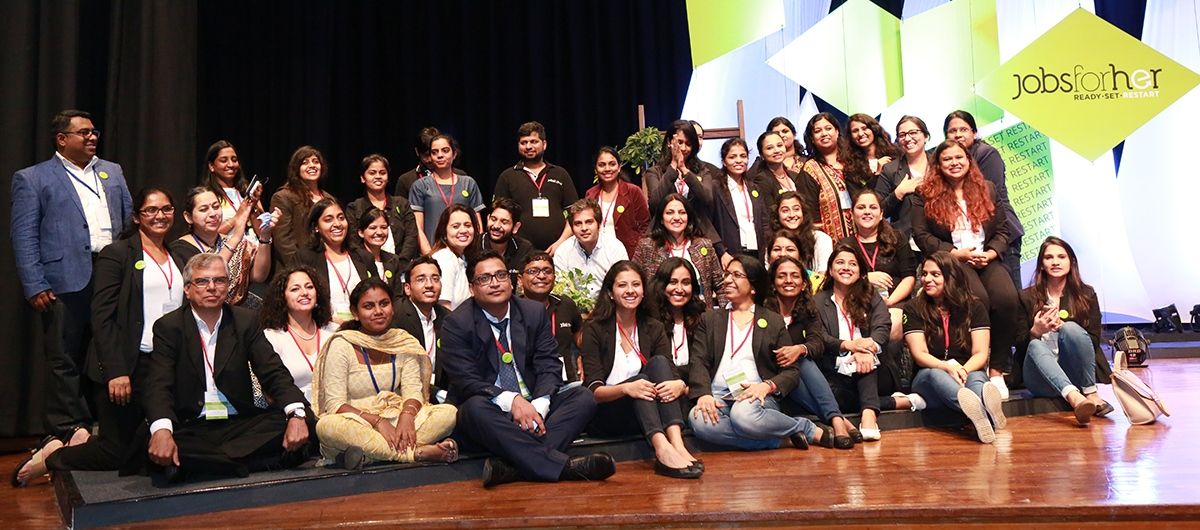 Being a second career woman yourself, what advice do you have for our fellow women?
Stay social with other friends of yours who are still working. Whether you made these friends through work, family connections, school, college, religious networks or anywhere else, a working friend is an automatic guide and mentor for you to restart when you're ready. They will keep your finger on the pulse of what is happening in the world today and give you the confidence to sell yourself at that interview to complete strangers, who decide whether or not you get this job that you're applying for, after your break.
Returning to work is like riding a bicycle. You may wobble a bit, but eventually, that balance will find itself and you'll be off down that road like a blur! You're going to be scared at first, we all were, but know that you can get past that fear. Ask all the questions you need answered while restarting – from your team, your manager, your boss, other senior leaders that you meet (because yes, you gotta walk around that office, stick your hand out, and meet EVERYBODY), even the office staff. You never know what you will learn from a new friend.
Read. Read. Read. The newspapers, novels, blogs, articles, magazines, Facebook shares, LinkedIn shares, Whatsapp shares – everything you read is information. And information is gold. Because with information, you can start conversations with new people and carry them through to a positive, happy, memorable close. That conversation is worth more than any business card that you hand out, and it will cement you in a person's memory for a very long time. Use that starting fire to follow up and keep in touch.
You never know where your next job will come from; I never did.
Take Schonali's word for it because her journey is testament to it. Come back to work with us.
Join Schonali Rebello in an Online Webinar on How to Ace an Interview AFTER Your Break!
To Follow her on our MentorForHer platform, click HERE.