Back to the Future of India: Helping Brands Achieve Their Indian Success Stories
Neha
in
Women-friendly Companies
|
15 Jul 2015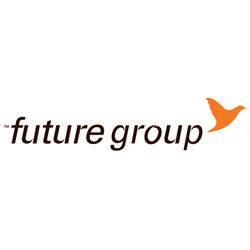 There is a little band of merry anthropologists, ethnographers, social scientists, design graduates and business managers in Bombay who are the only stand-alone to do what they do – and they are expanding into Bangalore. Based out of what is, effectively, a very large performance-theatre space refurbished into an open-concept office in Indiranagar, they are taking marketing strategy and sending it spinning into concentric, intersecting, ever-looping and diverging ellipticals across the length and breadth of India.
Why do so many entry strategies fail when it comes to the Indian market? The underlying flaws would be that brands have been looking at India with a global lens and evaluating the market potential and category/state/consumer-evolution to tailor their existing global brand offering. They have been segmenting the Indian market based on income or socio-economic parameters when, in reality, almost the entire country's consumption patterns differ based on their cultural identity.[1]
This premise is the chassis of the think-tank that is Future Ideas – a critical and invaluable off-shoot of the Future Group, parent company to a host of retail outlets across the country. The brands that Future Group owns are as (seemingly) ambiguously diverse as Big Bazaar, Central, Foodhall, Brand Factory, Planet Sports, Nilgiris, KB's, eZone, Home Town, among others. But these brands represent their think-tank's calling perfectly. Future Ideas seeds innovative initiatives at the confluence of business, design and technology seeking to embrace new thoughts, ideas, products, brands and experiences within Future Group's businesses as well as those of external clients' – including business houses, social organizations and government bodies. Its methods include design-led approach towards consumer research, social and ethnographic studies, and behavioural sciences.
A company that illustrates to brands how to strategize based on what the hearts of Indians tell them, which in turn influences the minds of Indians, translating into the spending-power of those same Indians – their work is heady, exciting, different, and necessary. While reading about their projects and ideologies and methodologies, all I could think was, "Finally, there is a healthy bank of jobs for people who went to college with me!" Those who studied sociology, psychology, philosophy and their related fields, where before the opportunities for careers after college were so scarce. Designed as a think/do-tank, the team is composed of people with diverse backgrounds including anthropologists, ethnographers, social scientists, design graduates and business managers. Its major publications include community calendars, ethnographic studies on Indian communities and food groups and future gazing reports such as 15 Ideas for 2015.
Future Ideas has an open-office concept and their key cultural overtones are speed and imagination. Speed in delivery, with the confidence to make mistakes (as long as they aren't repeated), and the employment of great imagination in what you deliver. This attitude has trickled down from the parent – Future Group's – work-culture. They love people who stay hungry and stay foolish. They can be flexible in terms of work hours and aren't overloaded with systems and processes. For this cutting-edge band of capitalist-academicians, delivery and output count more than the input or hours that one clocks, in terms of the quality of work that they expect from their team. Their current director in Bombay is a woman and right now, in this phase of construction, their gender diversity is 50-50, an impressive ratio that may not stay exactly the same, but looks promising for what they're trying to build.
Revolutionary in its Indian avatar, Future Ideas is focused on the Indian consumer with a business lens versus a public policy or development lens, and it is growing – upward and onward. They want to add thinker-doers to their team; curious souls who are obsessed with interpreting Indian society and customs and the interaction of brands and businesses with communities and consumer groups. People who can combine the joy and passion of academic theory with the excitement and challenge of business analytics. They have found that such people also have a flair for expressing thoughts and ideas through either visual mediums or in plain, simple and engaging prose.
If you are one of our starry-eyed, India-Shining, future-forward, young, or not young, Indians who want to BE a part of the sea-change that is taking place in our country, this company is waiting for you with open doors and challenging roles.
They are looking for a Brand/Design Strategist and a Research Sociologist. Go to JobsForHer.com and create your profile to start applying!
[1] http://www.futureideas.in/indiaentry/makingentry.html
If you're looking to begin your professional journey, or for new and exciting roles to showcase the skills you've gained along the way, you can find them at www.JobsForHer.com. Create your profile, upload your resume and start job-hunting today!