Ambassadors Ke Dushavataar!
Kaajal Ahuja
in
Back to Work, Career Development
|
06 Oct 2016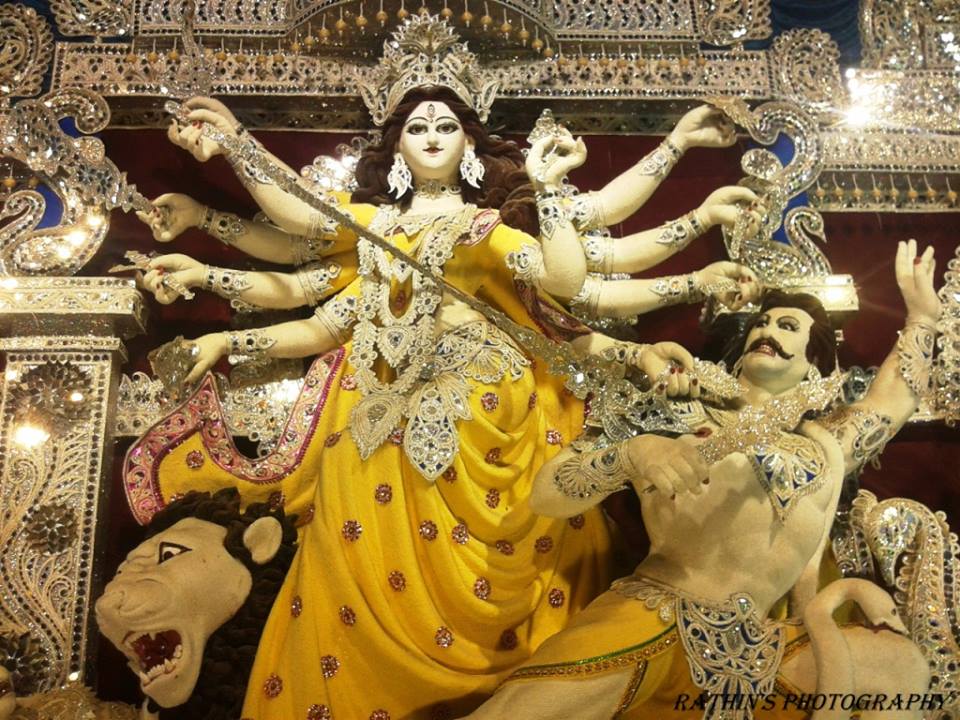 As we enter the season of new beginnings, we are pumped to announce that we have, at last count, an 80-woman strong JFH Ambassador Tribe!
All our Ambassadors have chosen to step up to the plate and bat for the mission of women returning to work across India after the breaks that they took to look after others.
Now it's our turn. Now it's YOUR turn.
We asked these phenomenal women, who have extended themselves yet again to reach out to the women around them and educate them about our existence (so that if they want to return to work after a career break, they know that we're here to help them do that), what they thought of themselves in 10 different avataars, as women.
This is what they told us...
1) Mohita Ajmera: Daughter,sister,friend,wife
Caring,loving,supporting
2) Shweta Jain: Mom + Daughter + Wife + Daughter-in-Law + Sister + Friend + Bhabhi, sister-in-law, niece, fighter, ambitious woman
Being mom is heavenly wonderful. It completes me taking lots of sacrifices & after putting tiring efforts. Being daughter doesn't demand anything but just being good to everyone & that's the beauty. Being wife takes you to the other world which makes you happy, sad, cry, responsible, learner & mom of an adult. Being daughter-in-law takes you to other tough world where you just need to prove yourself right every time. Being sister is good nothing formal. Being friend is where you can share anything or everything. Being Bhabhi demands keeping related ones happy . Being sister-in-law asks for friendliness & understanding. Being niece means enjoy, fun , demands fulfilment. Fighter demands being strong from inside & focusing on your goal & continuously putting efforts in that direction. Being an ambitious woman makes you independent, makes you run after your desire . Demands lots of efforts.
3) Arathi Variar: Wife, Mother, Daughter, Sister, Daughter-in-law, Sister-in-law, Friend, Software Engineer, Blogger, Cook, Homemaker
I am the elder daughter of my parents. I am a loving sister to my own sister, my sis in law and my cousins. I am my husband's darling and mom to a 9 month old baby boy. I am a responsible daughter in law to my in laws. I am a friend to many and a bestie to my best friends. I am a passionate cook. I love to write blogs and articles.I am a software engineer and I am on a break now. I enjoy my role as a stay at home mom and home maker.
4) Pompi Mazumdar: As a woman ,i play the role of a daughter,mother,wife,daughter-in-law,friend,sister ,ex-colleague ,neighbour,mentor and a well wisher
As a daughter, I ensure to take care of the health condition of my parents by calling them over phone thrice in a week and facilitate them with all the necessary needs with the help of my close friends and relatives located over there. As a wife ,i ensure to take care of my house,my family needs,and personally take care of my husband as a friend and share and discuss with him everything and exchange thoughts and ideas ,take care of monthly grocery, interior decoration,entertain guests and a to z of home administration. As a mother,i take care of my son's food habits,daily needs and give him lessons on various things to bring him up to a good and honest humanbeing. As a daughter-in-law,i take care of my mother-in-law's basic needs,her tastes,interests and hobbies, take care of the relatives,facilitate them with all they want from their daughter-in-law,does all to keep them healthy and to make all of them happy. As a sister,i take care of my siblings properly by guiding them to the right path and encourage them to be a good,obedient and honest human being by helping others and by being truthful to themselves. As an ex -colleague, i always try to keep in contact with everybody and try to share good thoughts and ideas with them and sometimes helps them with open arms irrespective of any profit or any personal interest. As a well wisher,i take care of everybody and try to spread happiness and goodness to mankind and feel for all living creations on this earth. As a neighbour,i try to bring all of them under a single roof as part of the family members by organizing events and common celebrations and try to guide and help them in all possible needs. As a mentor,i always try to guide my team members by bringing out their hidden skills and try to help and motivate them to make the best use of their efforts by implementing and putting their innovations to actions and make their own identify. And as a friend, i am always there for everybody 24/7 in their sorrows,weakness and happiness.
5) Sapna Bakshi: Friend Daughter Mother Wife Daughter in law Sister Consultant Ambassador Team Manager Aunt
As a Friend always been very understanding and always there whenever they need me. As a Daughter always support my parents in every way. I have been more than a son to them. As a Mother I am my son's best friend, who listens to his stories and plays with him and takes him out. As a Wife always been a friend and companion. A support system who takes care of his house and stands by partner no matter what. As a daughter in law: completely response of the house chores and looking after every one. As a Sister fight for small things but there to support in every big decision is life. As an Ambassador: Reach out to every woman I know and inspire her to come back to the path we once left behind. As a consultant: give advice on marketing acritiques and client support. As a Team Manager: Act as a leader and led by example show them a path n train them for future. Stand by my team. As an Aunt (Bua or Mami): always be a santa to buy whatever they want and be their friend n understand n listen to them when there are at the growing stage of life.
6) Geetha Pradeep: First and foremost I am my son's Mother I am a doting Wife I am my mom's only Daughter I am a loving Daughter in law to my 'Mummy' I am a loving Sister to all my cousins I am the best Friend for handful of people I am a responsible Employee where I work I am the easy-go yet matter-of-fact Boss for those working under me I am a Confidante for some who need me I am a resourceful Mentor always ready to help for a couple of people
As a mother, i will not compromise anything - good or bad for my son. I did not compromise my career, in fact I am happy I quit my job and sat home with my son when he really wanted me. I am my husband's biggest strength and weakness. In fact, we mutually are for each other! I am my mom's only daughter. She never felt she needed a son because I covered it up for her. We have had tough time with each other but have left all that behind. She's always there for me and I want to be like that or more for my son. Me and my 'mummy' share a friendly relation. I have tried to break the shell she's living in but she's way too resistant. So I just let her be whenever we are together. That keeps her happy. All my cousins, especially the girls have the best sister in me. I have been with them all during their wedding time, helping them out with shopping and dressing. We have the best time together. I have some very close friends who may not call up each other every other day. But we are always there for each other and can start from where we left last time, even after a month's gap! I am a responsible employee or resource for all the clients I work. I take up the ownership of my work and make sure that the deadlines are met with quality work. I have been a boss earlier and have always been quite friendly with all of them. I have shared my knowledge with them and led them forward and that's one reason they keep coming back to me even after years of leaving my company. I have been strict when I need to be. Many people I have met consider me as a confidante. I never discuss their issues with anyone else! I just lend my ears and some advice or support as I can. I am happy to have helped out a few people so far in my life. To them I am a mentor. To me I am just humbled that I have been of some help to them.
7) Pooja Seth: Mother, daughter, sister, wife, friend, entrepreneur, daughter in law, sister in law
Being a mother is both rewarding and trying. A look at my child's face is what makes me feel relaxed while the tantrums and pranks are really a test of patience. I haven't been the best daughter but I have been my mom's best emotional support always. As a wife I have had to change and adapt quite a bit to adjust to a more homely kind of role than I had been used to. I have learnt to be the quiet support system for my partner. I have always been there for my friends and love to hang out with them. As a sister I have bwen more like a second mom, caring and dominating. I have found that jn the earlier days u have also been a role model. It's been more of a compromise being a daughter in law as my background is an open culture while my mil is orthodox in her thinking. We have found our balance now. As a sister in law I have received a lot of support and appreciation. As an entrepreneur things have been a roller coaster ride. The mind has a lot of ideas but one has to quantify and qualify each and take measured steps and calculated risks. Si far the journey is thrilling.
8) Kavita Biswas; A mother...a home maker...a cook...a teacher....a driver....a secretary. ..a maid... a finance. ...a banker....fashion designer. ...n many more
every role makes me feel humbled and proud.... helps me realise that I can multi task and yet do so much...
9) Swati Gupta: Care taker , cook , responsible
:) great but feeling engaged , responsible
10) Clarice Susan: Friend, daughter, bestie, sister, counsellor, guide/mentor, wife,nutritionist, critic, financier, manager
Friend and bestie: overwhelming. Being with someone i know who will not judge me. Daughter: being the only child, I was pampered by my parents, yet they taught me the importance of being independent sister: sharing and caring Counsellor: helped me talk emphatically without being judgemental wife: Feel loved Critic: helped in the betterment of concerned Financier: manage my finances deftly. Manager: well, skillfully manage my home, personal and professional life
11) Rina Tewary: 1.A daughter 2.Sister 3.Wife 4.Friend 5.Daughter in law 6.Mother 7.Student (as an ambassador) and Teacher 8.Manager 9.Fitness Trainer 10. Rina
1.A daughter- A daughter is a Treasure to their Parents. No matter how far but always connected by heart. Talk to my father daily no matter how tired, sad or happy. I know he is there for me and I am there for him.
2..Sister-Sister and brother share a different bonding, a friend, a guardian, sometimes partners in crimes. Distance not matters. Still the bonding is same. we always there for each other.
3.Wife -A woman cannot be a good wife if she is not a best friend to her husband. Had gone through so much in life but our relationship growing strong day by day.
4.Friend-I think your friend is the one who knows you inside, outside. As an honest friend never let my friends alone, try to make them crazy because no matter how crazy, mad you are they will always love you.
5.Daughter in law- we share daughter parent's relationship and this is the beauty of our relationship. They always use to say -"I know Rina can always be there for us and she is the backbone of our family.
6.Mother- Motherhood is the most beautiful gift a woman can have in her entire life. You can grow with your child. You grow as a person. You become more responsible, grow as a teacher, grow as a woman.
7.Student (as an ambassador) and Teacher- A new opportunity given by JFH as an Ambassador. maybe I am a slow Lerner but surely a good learner Its a new beginning new path and hope which keeps me alive and teaches me a lot. I am a student of JFH . I take private tuition. I am not only a teacher but also a counselor for them.
8.Manager-Every woman is a born manager. She is the one who knows how to balance life.
9.Fitness Trainer-As a mother, wife and a health conscious person, always make sure that my family must follow a healthy life style and do exercises daily.
10.Rina- last but not the least growing, learning as an individual and showing the world that I am not only a wife, daughter, sister or mother. I am Rina and have an identity.
12) Rashmi Bal: Mother, wife, Care giver to two pets, home Baker, nurse, home logistics, cook, counsellor, home finance, home manager, cleaner
I love my job but wish there was compensation and acknowledgement
We salute every Indian woman who wields her multi-armed, multitasking, multi-giving power every day to look after everyone around her, against all the odds that life tends to fling. We want to leave you with this potent piece of wisdom...
"Every woman who awakens COURAGE within herself is DURGA..

Every woman who awakens TRANSFORMATION within herself is KALI..

Every woman who awakens DEVOTION within herself is PARVATI..

Every woman who awakens NURTURING within herself is ANNAPURNA..

And every woman who awakens the SHIVA within herself is the SHAKTI..."

All these forms are alive in us...

#CelebratingTheGoddessWithin
A JobsForHer Ambassador is a woman who has stepped up to the plate to bring women back to work across India, through their social networks & connections, spreading the word, the message, the call to all Women who want to start, restart and rise in their careers but thought they Didn't have the Option...
Find your way back to what once gave you power and control of your own life, filling it with happiness and self-satisfaction - your career. You will blossom and your family and friends will be made the better for it. Visit us at JobsForHer, sign up and create a profile, upload your resume, and begin your job-hunt with 1500+ family-friendly companies on our portal!
About the Writer:
Kaajal Ahuja is a commerce graduate, who worked in the field of Customer Support first at HDFC Bank, and then at Dell International. During her 11-year career break, she spent four years volunteering as a Teacher at a government-run educational institution and also ran her own enterprise – 'Hey Gorgeous' – alongside, for 8 years. It was during her break that she discovered her love for writing, and is now back, working part-time as a Senior Content Writer at JobsForHer. She is married and is an upbeat mommy to a 13-year-old.