5 Best Online Jobs That Can Earn You Big Bucks
Martina
in
Back to Work, Career Development, Working Women
|
19 Aug 2019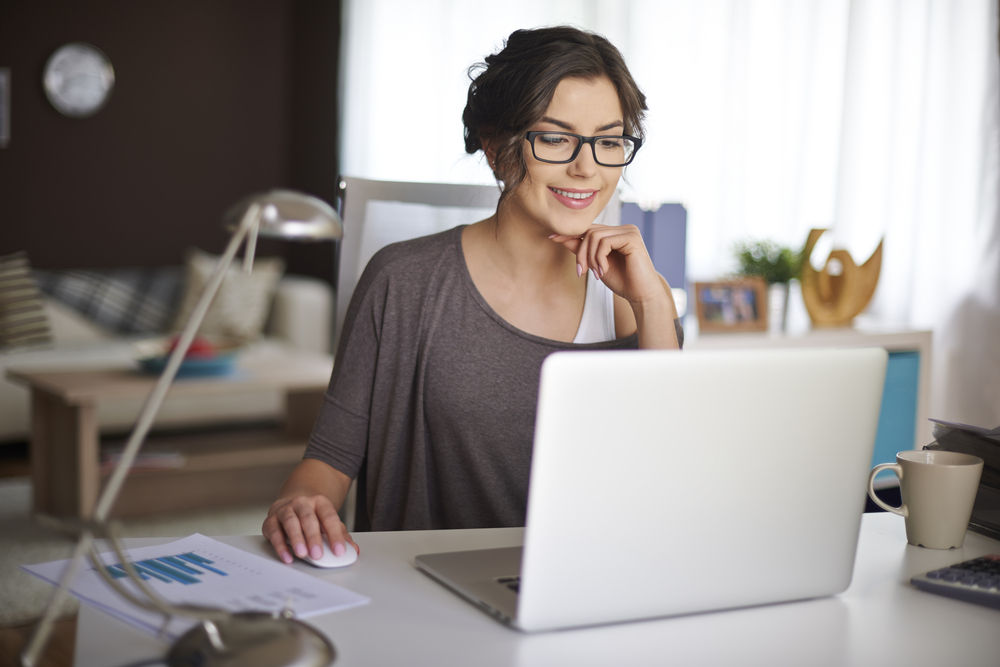 Online jobs are your best bet if you want to restart your career, but are not ready to step out of your house yet.
Be it with freelance or part-time options, online jobs can help you get back to work and earn some big bucks while doing so.
You could start with something basic — a job that consumes less time and helps you earn big bucks.
Wondering how you could do that?
Well, there are tons of opportunities online — you just need to look in the right place. Keep reading to know all about work-from-home opportunities.
JobsForHer shows you a variety of online jobs you can take up with just a laptop and a stable internet connection.
1. Data Entry Jobs
There are plenty of data entry jobs online. This line of work is a good choice even if you don't have any experience in the field.
There are many data entry services that are on offer — from product data entry to logistics data entry.
Each data entry job requires a different set of skills, so choose wisely.
Most of these services are usually outsourced, which is where your role comes in.
This is a great way to work-from-home and earn big bucks.
2. Typing Jobs
Do you have good typing speed? If yes, then look up typing jobs that don't require you to leave home.
There are many different work-from-home typing jobs available online. All you need is good typing speed.
With jobs ranging from chat support executives to translation, you have many options to choose from.
3. Copy-Paste Jobs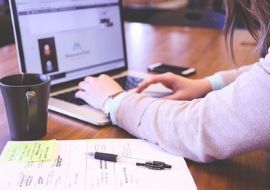 Copy-paste jobs are effortless and don't require much of your time.
For women who are looking for a job that doesn't require too much time, copy-paste jobs are the best option.
And there is never a dearth of such jobs, as there is always a requirement for people to do this kind of clerical work.
This job doesn't require any experience or such, which makes it all the better.
But please go through the website to check for authenticity before you go ahead and start working, as some jobs could be a scam.
4. Transcription Jobs
Do you pay attention to detail and have excellent typing skills?
If you answered yes, then you should try transcription jobs.
Here's a list of transcription jobs you can try out:
For such jobs, you generally receive audio files, which you have to convert to a text file. This requires good listening and typing skills.
The best part is you can work from home.
5.Video Editing Jobs
There is always a requirement for video editors, making it a perfect freelance job and a good way to earn big bucks.
If you have the skills and training to come up with great videos, then you are a good fit for this job.
You also need to know how to work with software like Adobe Premiere Pro, After Effects and Photoshop for a career in video editing. Storytelling is also a great skill to have.
Online Jobs — Safety Check
There are two sides to everything, and as much as these online jobs are convenient, they are a bit risky as well.
So, before you go forward, make a mental note to check if everything looks fine.
Remember, there is always a chance of being duped online. While there are companies looking to hire someone like you, be wary of others who get the work done and then disappear when it is time to pay.
In order to keep yourself protected, you need to do a proper background check.
Doing a thorough check if the company is genuine or not is always good.
Now, go ahead and explore the options mentioned above and choose one that not only suits your lifestyle, but most importantly one that you are interested in the most.