5 best companies to work in for Indian women
Namrata Harish
in
Career Development, Women-friendly Companies, Working Women
|
27 Jun 2019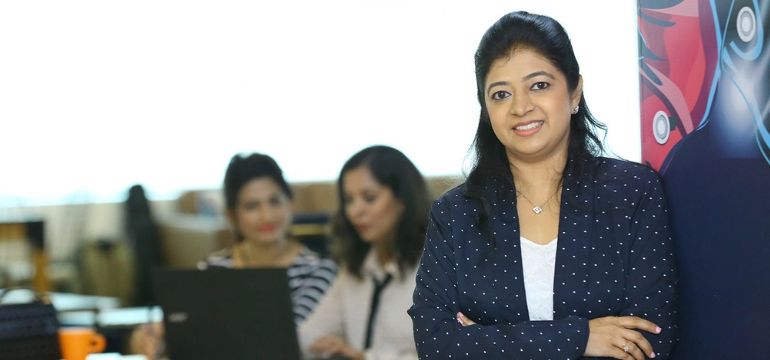 It's official. The best companies to work for if you're an Indian woman are those that have diversity and inclusion policies focused on making the workplace not just woman-friendly, but also family-friendly.
Research by Forbes has shown that the best companies for women are inclusive, empowering and create a healthy workplace culture that is free from bias.
This includes implementing diversity and inclusion initiatives geared towards hiring and retaining female talent through mentorship, growth acceleration programs, leave policies and specialised amenities.
Before you read on, think: Wouldn't you want to refer your friends




to the best companies they can work for?




Sign up to our

ReferHer

program, start referring




women and stand a chance to win big!
JobsForHer rounds up 5 of the best companies to work for based on these and many other factors:
1. Capgemini
Capgemini's diversity policies focus on:
I. Recruitment — Creating gender-independent positions, as well as branding women employees as role models.
II. Retention —
Sensitising the work environment

Creating facilities for women at the pre- and post-natal phase

Establishing networking forums for support and learning
III. Development programs to accelerate — Enabling holistic development through:
Mentoring

Developmental interventions

Personal branding within and outside the organisation
IV. Build Awareness — Working on unconscious bias by creating awareness and branding specific programs within and outside the organisation.
Capgemini also activates employees with an increased referral bonus when a woman is hired into business roles at specific managerial levels.

Through the CAPtivate program, the company tries to address gaps women may have had in their careers and provide another route to get talented women back into the workplace.

Their Farewelcome program focuses on womens' career growth during their maternity phase.
It is designed to assist their transition from office to maternity leave, help stay connected with the organisation and colleagues during their break, and ease their 'back to work' transition process.
They also have a creche facility for children up to 6 years of age, exclusive lactation rooms and flexi-work options, to ensure career continuity.
2. JobsForHer
JobsForHer's success mantra lies in being the only place for women to Start, Restart and Rise in their careers.
With over 6,000 companies on the job portal for women, over 500 reskilling & training partners in the Reskilling section, over 750 mentors on the Mentors platform, and over a million women engaged in Groups, JobsForHer leads the market in its niche.
The focus on helping women works in the following ways:
Enabling companies across India to hire top female talent to build robust, gender-balanced workforces.

Creating a work culture that is inclusive, collaborative and committed to a job well done.
The driving belief of JobsForHer is that gender-balanced companies make better workplaces that showcase better outcomes — for business and for society.
It has also led the organisation to lift the standards in the economy and reward those companies that have done well, through events like The DivHERsity Awards.
The team is growing; it's exciting, it's challenging, it's constantly evolving and adapting to the nuances of the world, because that is the mark of a truly successful startup.
JobsForHer offers flexible working options, as well as parental leave policies as part of its many family-friendly initiatives.
3. HP
The diversity policies at HP focus on providing amenities to women employees, as well as creating specific programs catering to their needs.
Amenities:
Maternity leave — Apart from fully-paid maternity leave of 26 weeks, they also provide paid leave for miscarriages (42 days) and premature deliveries (30 days).

Child-care facilities — The organisation has tie-ups with daycares in the vicinity of HP campuses with the largest headcount.

Flexi option — At HP India, employees are entitled to Family Flexible Work Arrangement Policy, intended for expecting parents, parents caring for a newborn or an adopted child, as well as employees caring for critically ill immediate family members.

Healthcare amenities — In a move to help expecting mothers with their ergonomic requirements, HP gives them footstools to make the office space more comfortable for them. This helps in the prevention of fluid buildup in their legs and feet, improved rest and comfort, and healthier methods of sitting and standing.
Gender diversity programs:
Reboot — This innovative program is meant for women candidates who want to get back to work after a break.
It's features include a fixed tenure assignment, which offers them the opportunity to come back to work along with flexi-timings to help them adapt.
This program also includes a stipend and access to senior leaders who will be mentors, sponsors and project managers.
TigerMom — With the goal of energising working mothers at HP, this program is aimed at building awareness towards the challenges these women employees face and celebrates their inspirational stories.

Disha — In this program, a blended learning approach is implemented to build the leadership pipeline with female talent for HP. The six-month program helps develop management skills, enhance leadership abilities, increase exposure and help advance career.

I Inspire — This contest aims to find the most interesting and inspiring journeys of women employees across HP India. The top three inspiring stories are shared across the company to motivate others, and to create an inclusive and supportive environment.
It's no wonder that HP India has won a variety of awards for its diversity and inclusion initiatives:
100 Best Companies for Women in India from Working Mother Media in India and AVTAR: 2018

100 Best Workplaces for diversity from Fortune magazine and Great Place to Work: 2018

Top 15 in India's Best Workplaces for Women from Great Place to Work: 2018

Best Employers ForDiversity2019 from Forbes magazine: 2019

Top Companies for Executive Women list from the National Association for Female Executives: 2019
4. Merck
Merck offers its women employees a variety of benefits, like:
Maternity leave — All women employees in the organisation are entitled to 26 weeks of maternity leave, plus 30 days extended leave in case of health complications.

Surrogacy commissioning mothers or adopting mothers are also entitled to 12 weeks of maternity and child-care leave.

Post maternity/adoption/surrogacy, they will also be allowed to work from home for 3 days in a week for up to 3 months.

Child-care facilities — Merck offices have a creche facility that helps women employees leave their children in a safe environment while they are at work.

Prevention of sexual harassment policy — The company is committed to providing a safe and respectful work environment to its employees that enables employees to work without fear, harassment or any form of intimidation or exploitation.
Merck also believes that all employees have the right to be treated with dignity. It treats Sexual Harassment as gross misconduct under the service rules and other applicable laws and action will be initiated appropriately for such misconduct.
Transportation facilities — Cab facilities are provided to women employees at Bangalore with reserved car parking option made available on request.

Flexi options — Flexible working options are provided to help women employees maintain a work-life balance.

Work@anywhere — Through this program, women employees can avail the work-from-home or remote working option easily.
5. Pramata
Pramata is an equal opportunity employer that provides its employees a friendly culture, a challenging work environment, performance- and merit-driven growth, flat hierarchy, as well as a transparent and approachable leadership.
It provides employees with:
Specialised amenities for women

Maternity leave

Paternity leave

Policies on prevention of sexual harassment

Transportation facilities

Flexi-work options
Are you already imagining your friends and yourself working in one of these dream companies? Then, what are you waiting for?
Sign up to JobsForHer and refer your friends for a chance to win big, today!