"4 Years Later When I Came Back to Work, Companies Highlighted and Questioned My Career Break."
Kaajal A
in
Restarter Stories
|
05 Oct 2018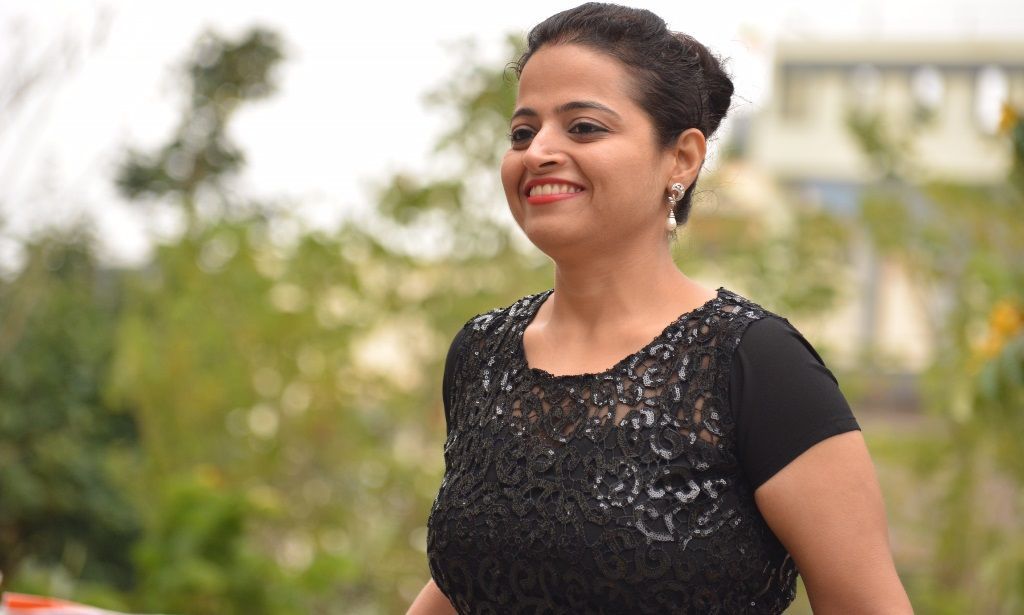 Hi Nidhi! Tell our readers a bit about yourself and your career journey.
A happy-go-lucky person who started her career in media and advertising post her MBA in marketing in 2009, I have over 6 years of experience in designing media plans, marketing and branding strategies.
I started my career in the automotive industry in Delhi and then after a year of my marriage, I shifted to Bangalore. Bangalore opened up new avenues for me in the media and advertising industry. That's when I explored the option of working with a media start-up - AMAGI.
Explore YOUR options while coming back to a second career:
I loved the start-up culture as it helped me grow, learn, and experience the freedom of doing things creatively - be it in India or in the US, where I also spent a certain part of my working years.
What were your reasons for going on a break, and how long were you away?
I quit my job to join my husband who was going to the United States for a work opportunity. One option was to stay back and grow in my career, but I chose to be with my husband, instead. Both of us were intricately focused on our careers and this opportunity to take a break and explore, travel and extend our family seemed perfect.
I was away for almost 4 years from corporate life.
Ah! So, was there anything you did in your time away to stay updated professionally?
In the US, the culture of volunteering at a library fascinated me the most and I enjoyed interacting with kids of various ages and sharing my knowledge with them. Volunteering gave me a sense of purpose and satisfaction.
Meanwhile, I also did freelancing work in digital marketing, social media and content management for small startups. I kept myself abreast with online courses in the latest marketing trends. Apart from this, what I enjoyed most was picking up new skills like baking and canvas painting.
Lovely! What then made you want to return to work and what has restarting your career done for you?
Well, after moving back to India I started applying for jobs.
Companies highlighted and questioned my break.
I have always been a very passionate individual, thanks to my parents who have brought me up with a progressive mindset. While we were in the US, post my son's delivery, my life changed for good and for not as well.
Somehow, I'd lost my confidence. And my health deteriorated as well.
But I am happy I spent those precious initial years of my child exclusively with him. After he turned 2, I started freelancing thanks to my friends who gave me this opportunity. It helped me regain my confidence and my creative streak.
All I needed was a spark to ignite dormant intentions. And caught between my dreams, I found myself again!
The freedom of thought and the conviction to get back into the workforce (where I now plan, design, strategize and innovate!) was very strong. My restart has helped me regain my belief in self and financial independence. My internal conflict on time management has also eased since I restarted.
I aim to strike a balance every day and take each day as it comes.
Do you credit anyone for support on your restart journey? If yes, then tell us about them.
As a family, we have been through a lot. Back in 1998, when my mother wore the hat of a businesswoman to support my father, it was a stigma to be a working woman in the city of Dhanbad. But she braved all odds with my father's support. So, that was my first image of how a woman ought to be.
Then, this man who has been my pillar – my Husband – from the day he came into my life. Courtesy - my in-laws. The best advice I got from him after my first interview when I was stressed helped me tremendously and stayed with me through the 6 months of my job search:
"Dear, there's nothing to lose. You have only gained in these 4 years. If they don't see it, they aren't meant to be a part of our lives."
One person who has the biggest role to play in my come back is my son. When he saw my pictures from the Face of JFH shoot, he said, "Mumma, this girl looks like you!" Was a moment of rejoicing for me!
Also, my friends in India and in the US were my daily dose of motivation during those months of job hunting.
An indispensable part of my restart journey is the JobsForHer team. They are like a large group of penguins having fun in the snowy hills of Antartica, who only believe in spreading happiness. (Imagine the dancing penguins in the movie Happy Feet!). This happy lot brings joy in the life of all the women on the group and helps them carve a path for themselves diligently. I had been following JobsForHer on social platforms when I was in the States and had even attended a couple of their webinars. So, when I returned to India, I was sure that this is the right platform to relaunch my career.
This note would be incomplete if I didn't mention my co-founders at Wakefit Innovations, who believe in me and find that my skillsets are more important than the number of hours I punch in every day! They value my work and provide me with all the flexibility to enhance my productivity and creativity.
That's a long list of people with a helping hand! How has your career restart benefited the people around you?
Thankfully, people around have begun accepting women with flexible work timings. I have witnessed the gradual transition of raised eyebrows to smiling faces when I leave work as the rest continue into the day.
I have seen mindsets within my family and relatives changing. My husband calls me to plan his work travel, and my son is slowly becoming more independent.
Also, women who want to restart connect with me after they read about me on the JobsForHer platform. And, I'm sure my employers have benefited the most, as their trust motivates me to excel in whatever I do in my role and keep getting better at it.
And thank heavens for these changing scenarios! Lastly, from your past experience, what would you say to the women reading this?
Just each and every word of this song that I swear by: 'Get Back Up Again' from the movie Trolls:
Hey!
I'm not giving up today
There's nothing getting in my way
And if you knock knock me over
I will get back up again, oh
If something goes a little wrong
Well you can go ahead and bring it on
'Cause if you knock knock me over, I will get back up again
Own your choices. Taking a break for whatever reason was a choice that I made, and I take full ownership. Women are born fighters and with every rejection that we face - as a girl, as a teen, or as a woman - only prepares us to come back stronger than before.
People will judge anyway, so don't stop enjoying life. Life is beautiful. Enjoy what comes your way. Do not lose an opportunity and repent later.
Be a giver, yet, don't give up on your dreams.
Are YOU ready to find YOURS?