3 lessons for women in tech from Forbes' 3 richest, self-made, Indian-origin women
Namrata Harish
in
Career Development, Women-friendly Companies, Working Women, Media, In The News
|
10 Jun 2019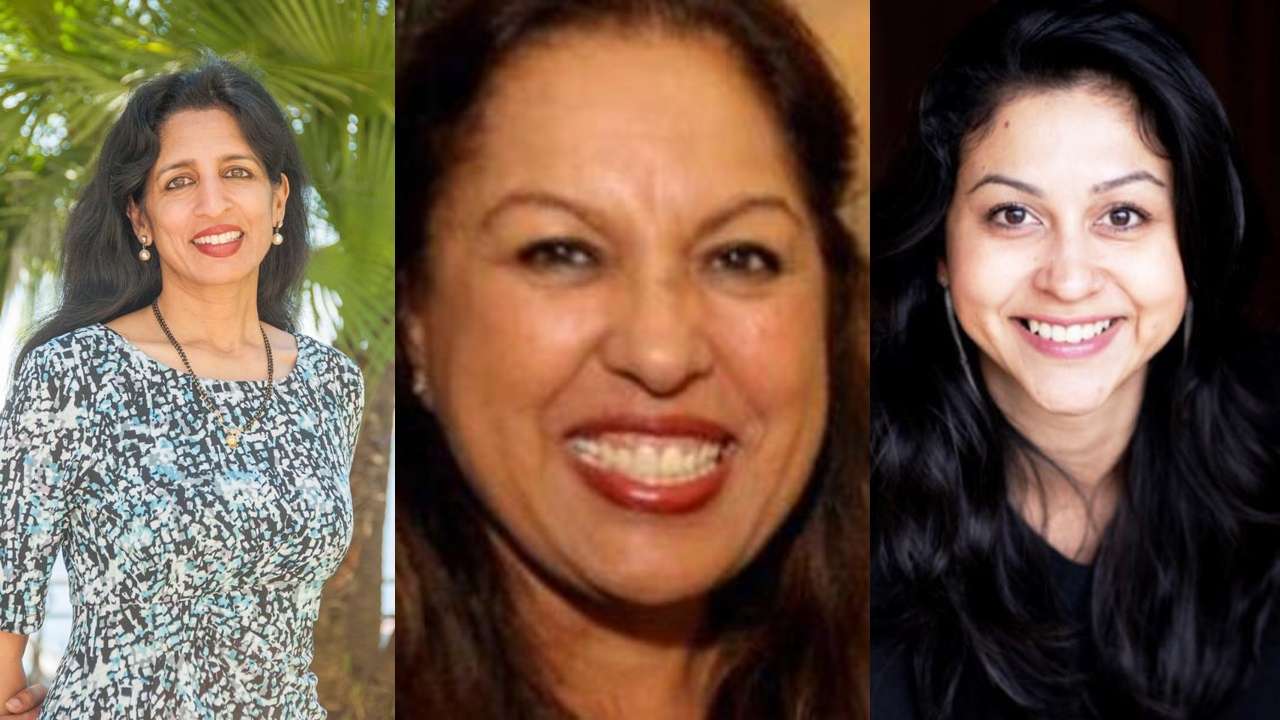 Forbes' list of America's richest self-made women hosts three Indian-origin women in technology sharing the spotlight with beauty and media moguls, like Kylie Jenner and Oprah Winfrey.
It is a sign of the times that women in tech can rise to the top and become billionaires in their own right.

All three women, Jayshree Ullal of Arista Technologies, Neerja Sethi of Syntel, and Neha Narkhede of Confluent, were raised in India and went to the US to complete their education in IT.
Of the three, two are already women billionaires. Jayshree Ullal and Neerja Sethi have a net worth of over $1 billion and stand at no. 18 and no. 23 in the list, respectively. Neha Narkhede is at no. 60, with a net worth of $360 million.
It is interesting to note that Neha is only 34 years old, and is one of the youngest self-made women on Forbes' list. Neerja, at 64, and Jayshree, at 58, come under the category with the largest number of self-made American women — 47% of women in the list are in the age group of 50 to 70 years.
Neerja is a relative newcomer to Forbes' annual lists. Jayshree last featured at no. 1818 in Forbes' list of Billionaires in 2019, while Neha was named one of America's Top 50 Women in Tech, as well as one of The World's Top 50 Women in Tech in 2018.
With these three women becoming role models for women in the tech field, JobsForHer has decoded their secrets to success to give you 3 important lessons:
1. They innovate
All three women have had a hand in innovating products and solutions for their companies, and even created the baseline for their organisation's signature offerings.
Neha Narkhede was influential in developing the open-source software Apache Kafka during her time at LinkedIn; she then co-founded Confluent to build tools using that software and built her company from the bottom up.
Jayshree Ullal began her journey in tech in 1981 and has seen the birth of many new developments in the industry.
She used her understanding of trends in the field to add a twist to networking and helped Arista create the only purpose-built software stack in the market, taking the company from 30 to 3,000 employees.
Neerja founded Syntel Inc with her husband on the model of Tata Consultancy Services, but it soon grew to become one of the first US-based IT services companies to employ a Global Delivery model.
This just goes to show that ideating and thinking on your feet can go a long way in getting your vision realised.
2. They take chances
The first chance that Neerja Sethi and her husband Bharat Desai took was to pool in all of their savings — $2,000 only — into their company.
Nearly 20 years later, Neerja took another chance on her core IT staffing business and expanded their services to include additional offerings, like enterprise solutions, IT services and AI & automation-powered solutions.
This prompted French IT giant Atos SE to approach Syntel for a merger, and the company now works as Atos Syntel.
Jayshree believes in challenging the status quo. In her Grand Keynote for TiECon 2019 at Santa Clara, she said that it's important to build not only the right software disruption, but also the right customer disruption.
At Arista, she began by asking each employee to be the CEO of their own product. "That kind of leadership, where you allow your individual employees to define how they want their product to go forward, is the core of progress," she said.
Neha's Confluent is continuously taking chances by working on open-source software, but still leading the market in providing tools to companies that handle data in real-time.
It is a field where anything can go wrong at any minute, but Confluent keeps its products up-to-date and ready for new releases, thus staying one step ahead of the game.
It is important for women in tech to use their voice to speak up and take chances, just like these women did.
3. They create a brand
There are a number of ways that women in technology can create a personal brand. Building your connections on professional networking sites is one way, but another great way is to write.
It's not a new phenomenon for software developers to have their own blog for their work, but it is all the more important for women in tech to get the word out about the pioneering work they're doing.
Jayshree Ullal and Neha Narkhede regularly write for the company blog on their official websites.
Both are instrumental in giving the company's achievements a human face — their writing goes beyond just the facts; it explains how each development can impact the industry.
Neha Narkhede also runs her own website, where she writes on open-source software — Apache Kafka, in particular — to make it more accessible to everyone.
Creating a personal brand helps identify you as a thought leader, not just one among the crowd of developers.
Now that you know the secrets of these successful women in tech, sign up and apply for the best tech jobs for women at JobsForHer today and watch your career soar!