Ask Ashlesha: Tackling those High Expectations
Neha
in
Expert Advice
|
19 May 2016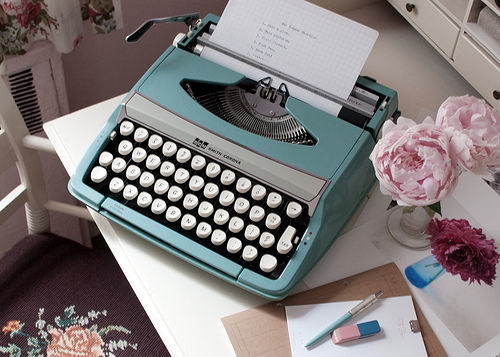 Dr. Ashlesha Bagadia has partnered with JobsForHer to be our allied therapist for women who need more than just a job after their career breaks.
Women who want someone to listen to their story with empathy, understanding, and the ability to guide them towards making positive changes in their lives, thereby enabling them to restart their careers through JobsForHer.Dr. Bagadia is that someone.
And this is the second in her series of #WorkingWomanWoes...
Lata prided herself on always having worked outside of the home. She left her stable job due to husband's relocation. Then couldn't find a suitable job. Worked from home, felt it was the biggest mistake of her life. Joined a startup, but didn't enjoy it. Became frustrated easily… Basically, had high expectations of herself and felt that she was underperforming to her capability. Now she encounters difficulty in getting back into a traditional job. She feels she is being asked about the "gaps" in her resume and feels bad about having taken breaks. On the one hand wants to just push herself and go all out; on the other, she wants to give up everything and just be with the children. Her high expectations of herself were holding her at ransom.
Her experience and qualifications would surpass many contemporaries, but the "gaps" loomed like huge negatives in her own mind, probably undermining her confidence, and reflecting in her interviews, making it harder to get back what she had before. It seemed that more than the interviewers Lata was too hard on herself, not meeting with her own expectations, leading to doubt and frustration.
When we are questioned about gaps, it's imperative to think of them as soul-refreshing breaks. If a job description for the post of "mother" was written out, we'd ALL be eligible for the post of CEOs with the experience we gained during the "gap" that we spent parenting our children.
EVERY job, no matter how trivial, adds to our LIFE EXPERIENCE.
If we made mistakes, we can show we learnt from them; if we worked below our capacity, it showed we valued hard work and that no job was too menial for us. The important thing is that at some point in our life we felt we had to make a choice to take a break, to work from home, to start a new business, etc.
At that time that felt like the right choice.
Every choice defines us and adds to who we are as a person now. If we tend to look back with regret wondering what life would have been like if we'd acted differently, then it will be hard to move on and focus on what lies ahead. We've got to learn to be kind to ourselves, set ourselves reasonable expectations, allow a few mistakes as we navigate through life, and show them off as selling points to potential employers who would be lucky to have us and not the other way round.
Until next time's topic on #WorkingWomanWoes and its resolution-advice, stay positive and make small changes to achieve great results!
Dr. Ashlesha Bagadia is a Consultant Psychiatrist and Psychotherapist who finished her medical degree in India and then worked in Australia & Canada before returning home to Bangalore with her husband and daughter. Her areas of specialisation include mental illness and emotional disturbance in pregnancy and the postnatal period, family therapy, mother-infant therapy, and individual therapy for victims of childhood abuse, trauma or domestic violence.