Wellness of the Individual Can Impact and Improve Workplace Wellness: Neha Bagaria
Namrata Harish
in
Expert Advice, Mentors Speak, Talent Management
|
10 Sep 2019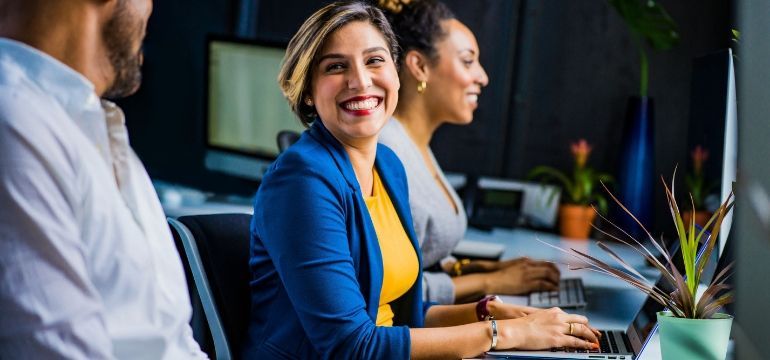 Health and wellness has now become vital for organisations that value productivity, and for good reason too.
While previously thought of as wasteful expenditure, investments in the wellness of individual employees has given companies benefits of many kinds.
Research has shown that employers see reduced absenteeism and higher productivity when they invest in workplace wellness programs.
Employees too have stated in various studies that they prefer to join organisations that offer workplace wellness programs — 77% of the individuals surveyed said that such programs positively impacted their workplace culture.
The need for wellness programs in the workplace has been keenly felt by NHRD, and is reflected in their call for re-imagining organisations — the focus of the 22nd NHRD National Conference in Chennai.
JobsForHer Founder & CEO Neha Bagaria spoke about improving workplace wellness by focusing on individual wellness in a conversation with NHRD recently.
Physical and mental health is important
When asked what wellness meant to her, Neha replied, "Wellness is two-fold. There is physical health, which is very important, and there is also mental health, which needs to be given its due. We need to focus on both. Most companies today understand the need and have initiatives in place."
There are often neglected health risks arising due to stress, so the question on whether it is an individual's or the organisation's responsibility to overcome these concerns arises in this context.
In response to this, Neha emphasises that the onus first falls on the individual, especially in identifying stressors and trying to channel that stress in ways that help, rather than harm.
"I know myself the best. And it is my job to understand my mind, body and soul and take steps to preserve both," Neha said.
"It's important we channel our stress more constructively and use it to be better prepared, more aware and more focused on the issue at hand, instead of allowing it to cause health risks to us," she added.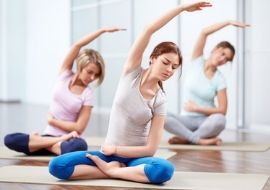 Impact on productivity
However, each individual employee is valuable to the organisation and their wellbeing as a whole is essential to the progress of the company as well.
"Employee burnout is a real issue and if immediate attention is not given, it will affect productivity. Many factors impact physical and mental health, and corporates do have some effective wellness programs to affect change in employee health status," Neha stated.
She highlights the benefits of instituting a sound wellness program for employees.
"A good wellness plan helps save health care costs and many studies show that they aid in bringing down attrition. Healthy employees also work better and longer, which makes a good business case," said Neha.
A healthy routine
So, what can organisations particularly focus on while trying to implement wellness plans for their employees?
Neha said that organisations can help their employees establish their own healthy routines — eating well-balanced, nutritious meals and exercising daily go a long way!
"The next big thing in wellness will be going back to our Indian roots of simple food, yoga, meditation, good sleep and a consistent lifestyle," Neha said.
JobsForHer is committed to helping organisations create wholesome work cultures and diverse workforces.
For more information on how you can implement progressive plans in your organisation, get in touch with us at simran@jobsforher.com.