Changing Paradigms of Women Leadership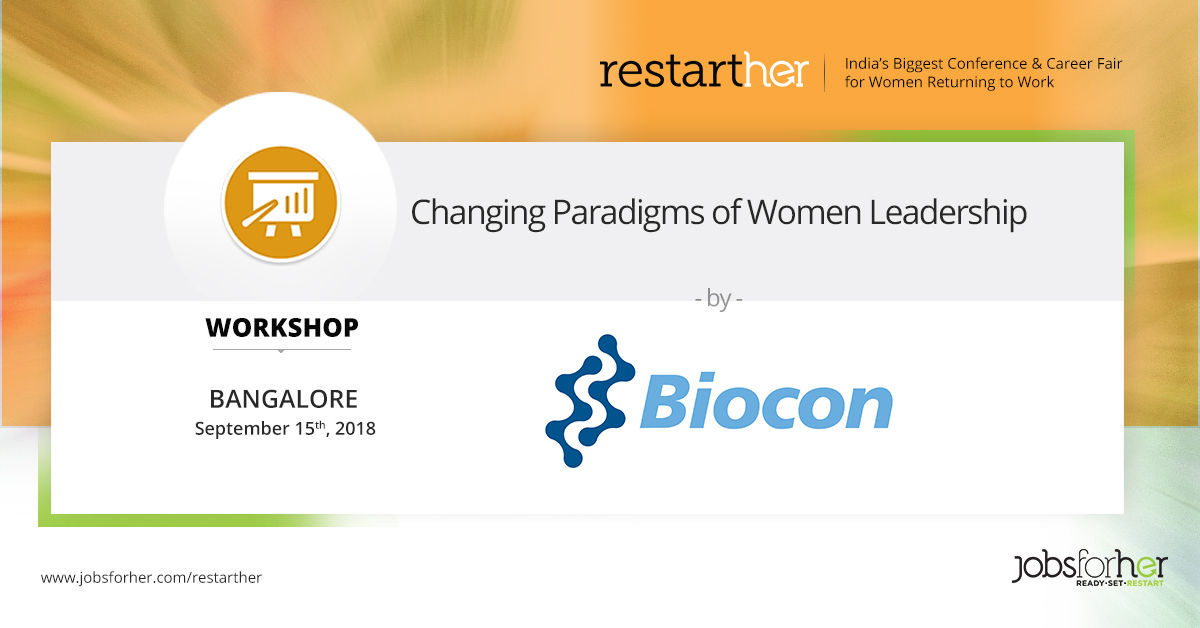 15th September, 2018 to 15th September, 2018

|

04:00pm to 05:00pm

|

Bangalore / Bengaluru
Rs. 500
Registration closed
A journey from Professional Leadership to Business Leaders to being an Influencer and Building a Personal Brand.
The session will focus on the changing paradigms of women leadership in today's digital world, where women do not need to spend decades to rise to a leadership role. It is about identifying the key differentiation in your value proposition and building a brand around it.
Workshop Takeaways: Find your Personal Value Proposition
And initiate your journey towards building your Personal Brand.
Vice President and Global Head of communications,
Biocon