Webinar with Geetha Thiagarajan Sr.Hr BP, Societe Generale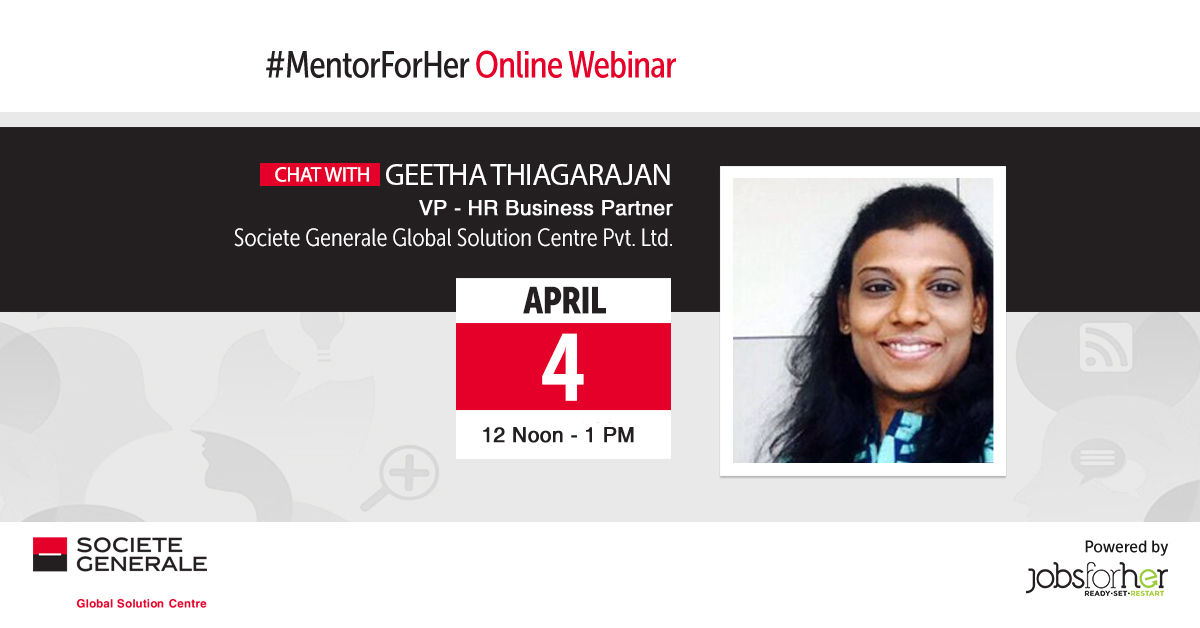 4th April, 2017 to 4th April, 2017

|

12:00pm to 01:00pm

|

Any
Free
Registration closed
Free
Webinar with Geetha Thiagarajan Sr.Hr BP, Societe Generale
Results-driven HR leader with close to 17+ years of experience in Banking and Technology organization with proven expertise in developing, administering and program managing key HR processes, functions and programs. Prior work experience has been with firms like Deutshce Bank, Dell International , TNT , ANZ etc.
Current portfolio includes driving the People agenda aligned to business transformation/priorities and across various facets of Human Resources including employee engagement, performance management, talent development, and change management initiatives. Other key dimensions include partnering with business leaders to drive the talent development agenda to build leadership capabilities and internal talent pipelines through interventions such as defining career roadmaps and having talent conversations, facilitating talent movements, implementing Development Centre, coaching and developing managers to become effective leaders.
Click on link below to join the webinar on 4th April ' 2017 at 12pm
Download the GoToMeeting app to participate!