Return to Work Program With Morgan Stanley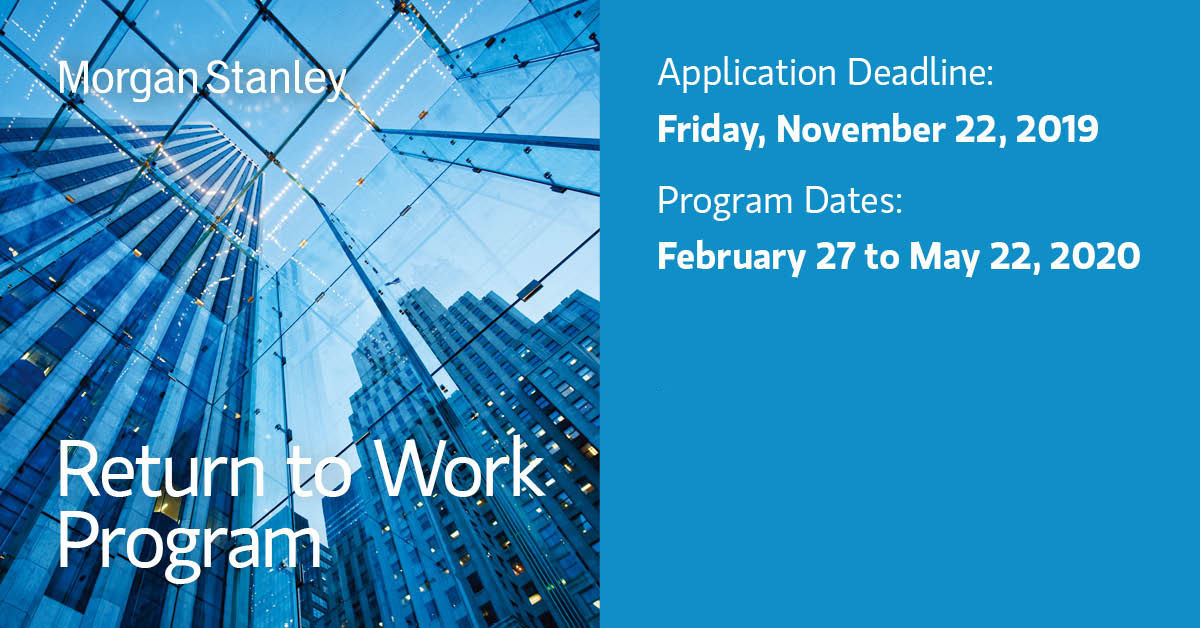 27th February, 2020 to 22nd May, 2020

|

09:54am to 06:00pm

|

Bangalore / Bengaluru, Mumbai / Navi Mumbai
Morgan Stanley's Return to Work program is an opportunity for professionals to re-enter the workforce.
Upon completion of the internship, participants may receive an offer of employment.
Internship opportunities exist within multiple divisions across the firm in Mumbai and Bengaluru.
Launched in India in 2015, Return to Work is a paid 12-week internship program, in which participants are placed in roles based on their skills and interests, working with colleagues and senior leaders throughout the firm.
Candidates with a minimum of 5 years work experience and a career break of 2 years or more are eligible to apply.
Key Dates:
Application Deadline: November 22, 2019
Program Dates: February 27, 2020-May 22, 2020