Recharge by Paypal: A Bootcamp for Women Tech Returnees Leading to Jobs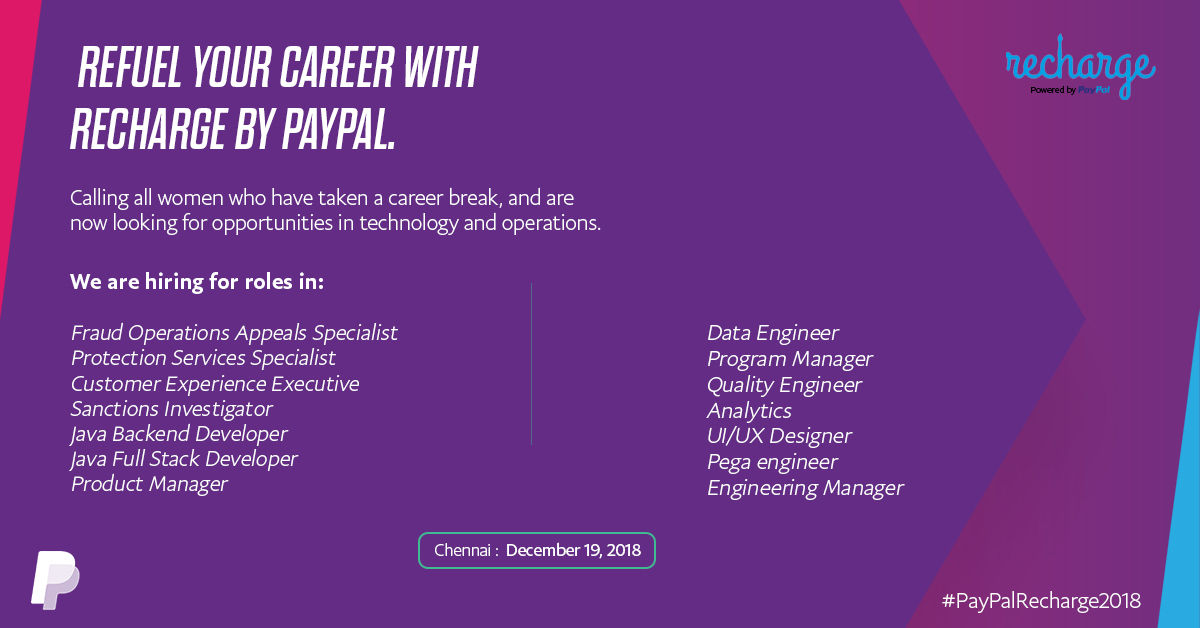 17th December, 2018 to 19th December, 2018

|

09:00am to 05:00pm

|

Bangalore / Bengaluru, Chennai
Recharge by Paypal: A Bootcamp for Women Tech Returnees Leading to Jobs
At PayPal, they are focused on providing diverse solutions to real-world challenges. Recharge aims to equip women technologists with the skills and confidence required to help them get back to work and jumpstart their careers after a break.
At the end of the program, top participants will have the opportunity to work with PayPal to build next-generation payments.
Who should apply?
Women who have been out of the workforce for at least 1-5 years, but are ready to resume their career in tech.
What is the program deadline?
December 14, 2018
Where is the course?
Chennai
What are the event Dates?
19th Dec, Chennai
8th January , Bangalore