Raising Debt Funds for your business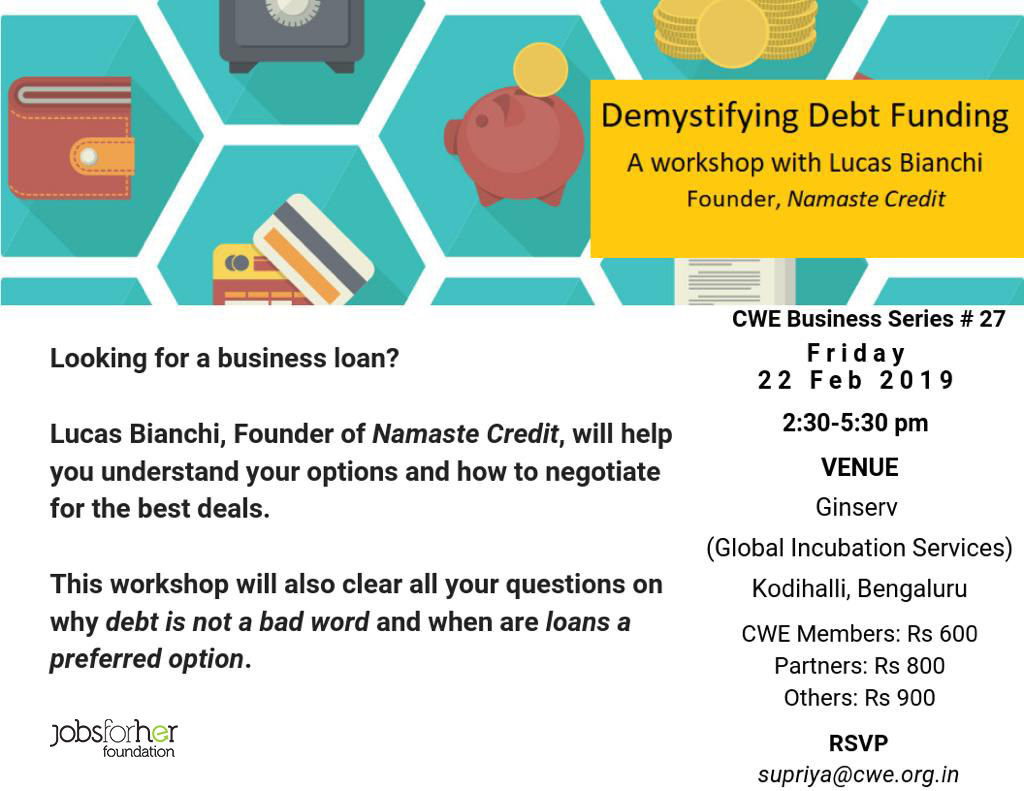 22nd February, 2019 to 22nd February, 2019

|

02:30pm to 05:30pm

|

Bangalore / Bengaluru
Rs. 900
Registration closed
Lucas Bianchi, Co-founder and CEO of Namaste Credit, brings to the table an extensive 15+ years experience in finance and technology industry. He is a Dartmouth College alumnus.

Prior to starting Namaste Credit, Lucas was Managing Director at Copal Amba (a Moody's subsidiary) leading business development efforts.
Passionate about research, analytics, innovation, and the financial markets, Lucas is now focused on building Namaste Credit as an exciting new financial technology platform for SME loan financing across the emerging marke

This workshop will help you drill down on:
Debt vs Equity
How to raise debt funds?
Negotiating for better terms and interest rates
And much more ...If you have a specific question for Lucas to address, please email Supriya.
VENUE: GINSERV
Global Incubation Services, Behind Leela Palace, Kodihalli, Bangalore