Networking : A Professional Wardrobe Essential for the Superwoman in You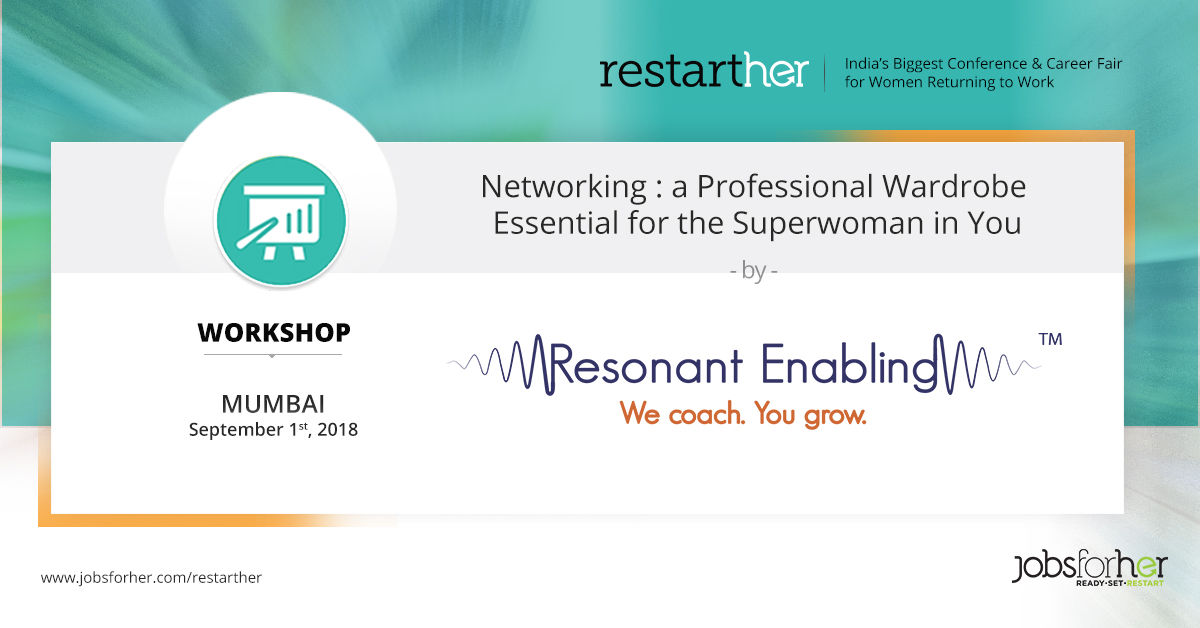 1st September, 2018 to 1st September, 2018

|

12:00pm to 01:00pm

|

Mumbai / Navi Mumbai
Rs. 500
Registration closed
Vandana Manwani, Executive and Career Coach
Networking is not just about connections , it is about cultivating associations.
Professionally women are not natural networkers as men are. It is lot more easier for men to exchange business cards than women. Infact women don't exchange business cards among themselves either. Certain misconceptions are associated with networking and it is time to get rid of those.
This workshop will help you understand the dynamics of networking and why is it a necessary evil. Get tips on how to network successfully and the mistakes to avoid.