Blockchain Series 2019 - Health Care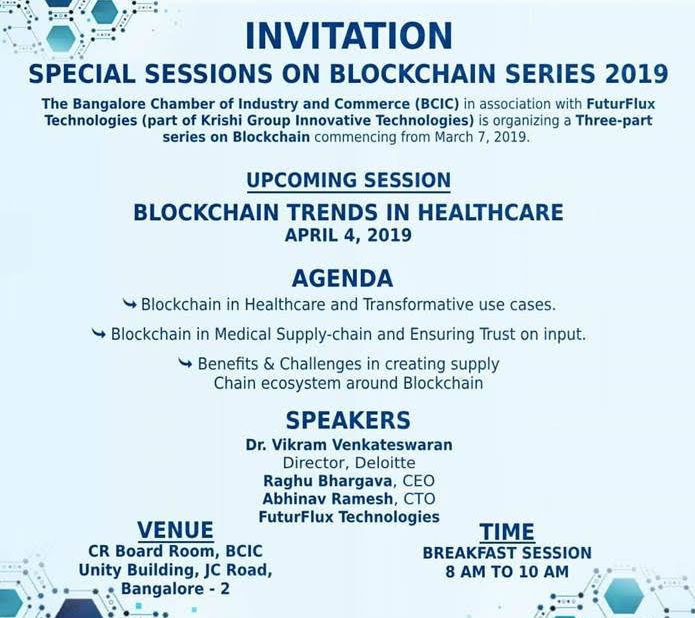 4th April, 2019 to 4th April, 2019

|

08:00am to 10:00am

|

Bangalore / Bengaluru
The Bangalore Chamber of Industry and Commerce (BCIC) in association with Futr Flux Technologies is organizing a series on the use of Blockchain in Health Care Sector .
Blockchain helps in better data sharing between healthcare providers means a higher probability of accurate diagnoses, more effective treatments, and the overall increased ability of healthcare organisations to deliver cost-effective care.
Blockchain technology can allow various stakeholders in the healthcare value-chain to share access to their networks without compromising data security and integrity, by allowing them to track data provenance as well as any changes made.