About Us
Hewlett Packard Enterprise advances the way people live and work.
What sets us apart? Our people. Our people's relentless commitment to partner, innovate, and act.
Hewlett Packard Enterprise helps customers make their mark on the world with cutting edge technology solutions. We enable our customers to transform industries, markets, and lives by optimizing their IT to be uniquely suited to their needs. We do this by making Hybrid IT simple, powering the Intelligent Edge, and providing the Expertise to make it happen.
Our customers' challenges inspire us to advance technology and create solutions - their success is our success.
REBOOT YOUR CAREER:
Join HPE's team of doers, dreamers, and visionaries!
Transition back to work with confidence
At Hewlett Packard Enterprise, our people are at the heart of what we do. It's why we offer benefits that help our employees be their best and love what they do. It's also why we offer Career Reboot—an industry-leading benefit that allows for a smoother, more confident transition back to work.
HPE's Career Reboot program is designed to help talented individuals transition back to work after taking time away to raise children, care for a loved one, or follow other pursuits.
The Career Reboot program is part of HPE's "Work that Fits Your Life" initiative, which includes enhanced family leave, parental and retirement transition support, wellness days, and of course, the returnship program.
HPE has tremendous focus on workplace flexibility and the Career Reboot program is a key way for us to show that we are supporting our employees through every off-ramp and on-ramp to and from the workforce. By welcoming returners into their ranks, HPE is not only tapping into a valuable talent pool but also signaling to the current and future employees that we value and support them at every stage of their lives.
Here's how it works:
If you have 5 or more years of experience and were away from the workforce for a minimum of 12 months, you are eligible for:
· A temporary assignment lasting up to 16 weeks.
· Online training to refresh your technical knowledge and skills.
· Mentorship, buddy programs, and other networking support.
· The opportunity to apply for full-time employment at the end of your assignment.
Culture
Hewlett Packard Enterprise Values:
Partner. Innovate. Act.
We live by three core values that drive our business.
Simplified, we are good partners, great innovators and we make things happen.
Building Partnerships
Partnership is at the core of who we are. We were built from a partnership, and today, it's as important as ever both in how we work internally and how we collaborate with our customers and partners.
Extensive social benefits, flexible working hours, a competitive salary and shared values, make Hewlett Packard Enterprise one of the world´s most attractive employers. At HPE our goal is to provide equal opportunities, work-life balance, and constantly evolving career opportunities.
If you are looking for challenges in a pleasant and international work environment, then we definitely want to hear from you. Apply now below, or directly via our Careers Portal at www.hpe.com/careers
You can also find us on:
https://www.facebook.com/HPECareers
https://twitter.com/HPE_Careers
Women friendly policies
Maternity Leave

We understand the demands from life on becoming a parent. Our employees are entitled to 26 weeks of paid leave on birth or adoption of a child. In addition, our Parental Transition Support Policy provides parents an option to return to work gradually by working part-time for up to 36 months after the birth or adoption of a child.
Paternity Leave

We recognize the contribution of the father in care of a new born and the needed support at home. We extend the 26 weeks of paid parental leave to male employees as well after the birth or adoption of a child. The parental transition support offering an option to work part time up to 36 months after such addition in the family is also made available to the male employees.
Child-care Facilities

All women employees of HPE India who have children between the age group of six months to three years can avail day care facilities provided through the specialized care centers that HPE has tied up with.
Prevention of Sexual harassment Policy

At HPE, we promote a harassment-free work environment and we do not discriminate.

Our work together depends upon trust and respect. We do not tolerate harassment or discrimination in any form.
Transportation Facilities

Cab facility is provided at many of our locations and our employees are encouraged to avail the same.
Flexi Option

While we encourage employees to have a good work-life balance, we also active promote the same through our Wellness Fridays. At HPE India, you are encouraged to leave work early one Friday each month to focus on your physical or emotional health, or spend time on personal or career development. We encourages using time to exercise, connect with family, take training and development courses, or focus on financial wellness.
Amenities for Women

HPE India provides wellness clinics for the benefit of our employees across India offices.

We also provide online courses, videos, articles, books and TED Talks for you to upskill and reskill yourself from time to time.
Facilities supporting our culture

Hewlett-Packard Enterprise is committed to conducting its business in a manner that delivers leading environmental, health and safety performance. This is consistent with our commitment to corporate citizenship, social responsibility and sustainability.

Whether it is managing stress or financial health or mental and emotional well being, HPE offers courses for you, with skills for real life
Diversity initiatives
HPE India Inclusion & Diversity:
We believe in fostering an inclusive work environment with zero tolerance for any discrimination on gender, generation or physical ability
We are looking at a multi-year I&D strategy to enable HPE to leverage the power of women in the forefront of technology and leadership for sustainable competitive advantage by:
Enabling learning and growth for women in technology and leadership positions​
Supporting initiatives to attract and retain diversity talent
Creating an inclusive work environment for all employees
Building a talent pool of Diversity candidates as successful People Managers
Focused engagement with Diversity Top Talent
Industry
IT-Software/Software Services
Testimonials

A few words that sum my 20 year journey at HPE - great culture , strong ethics, collaborative colleagues, leading technologies, ample learning and growth opportunities . I am proud to work with world-class technologists , delivering products that enable Enterprise customers to win in their businesses.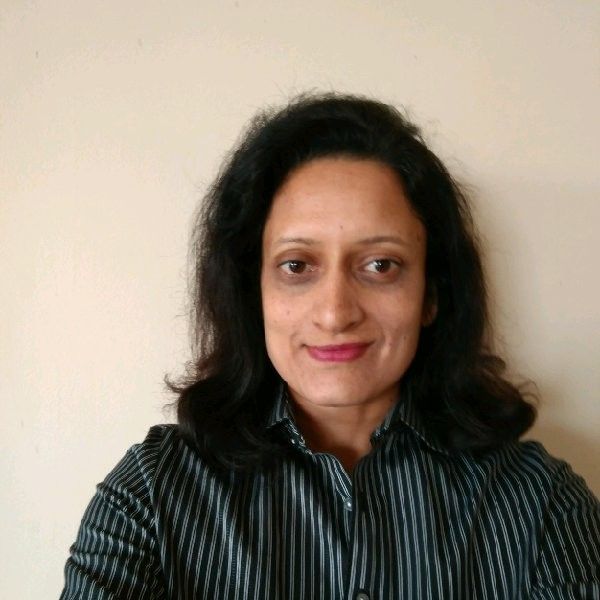 Hewlett Packard Enterprise
Senior Program Manager - Agile coach

HPE is a fast-growing technology company that is rich in culture, believes in innovation, trusts its employees, and high on values. Employees are empowered to do what is right for our customers & partners; I am proud to be a part of this iconic company that has great leaders who lead by examples. HPE's focus on inclusion & diversity is commendable, the company wants to bring back women to work, create opportunities for all races/culture, identify areas to employ people with special needs/disabilities; this only builds the respect one can have for HPE. Apart from work, HPE also focuses a lot on giving back to the community and encourages employees to participate in social welfare activities. I personally continue to enjoy my journey with HPE, a fun place that is filled with responsibilities and exciting benefits. I cannot think of another place that can even be compared with HPE.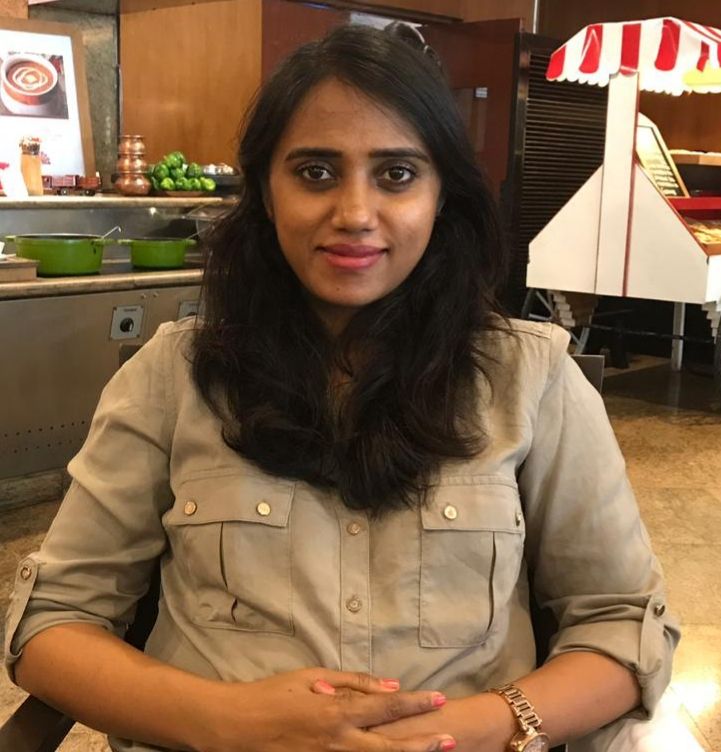 Hewlett Packard Enterprise
Senior Manager - Technical Escalations Management

HPE has been like a second home to me right after college – which means that I have grown with HPE as a professional. It also means that HPE has been a part of my journey through various life stages. The essence that HPE carries is its ability to embrace people from all walks of life and provide avenues and opportunities to do our best. It also has the tolerance in its DNA when a life-event needs us to scale back or if there are other things in life that need focus. There is an emphasis on both work performance and quality of life – which is very unique and inspiring. This only motivates me to do better every single day – and instills confidence in me that HPE will stand by me in the right spirit and a progressive direction!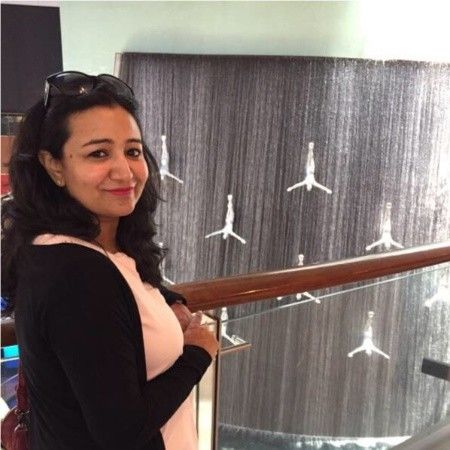 Hewlett Packard Enterprise
Human Resources Generalist at Hewlett Packard Enterprise (Enterprise Group - R&D)
Videos
We Are HPE - Our culture defines us
Our culture is what defines Hewlett Packard Enterprise as a company: how we act, how we treat others, and how we conduct business. Our employees ignite our culture by continuously demonstrating bias for action, being innovators at heart, and always puttin
HPE Gives – Multiplying employees' impact in our communities
HPE Gives is HPE's global volunteering and giving program, empowering our employees to give back to their communities.
Offices
Bangalore / Bengaluru
Branches
Electronic City Bangalore,
Electronic City Bangalore, Bengaluru, Karnataka