About Us
EY is a multinational professional services firm headquartered in London, England. We are one of the largest professional services firms in the world and are one of the "Big Four" accounting firms.
We operate as a network of member firms in individual countries. We have 231,000 employees in over 700 offices around 150 countries in the world. We provide assurance, tax, consulting andadvisory services to companies.[5]
We have a strong commitment to bringing together the right teams for our clients from across our global organization. These teams match our clients' needs in terms of knowledge, skills and cultural background.
Diverse teams are also proven to stimulate innovation and new ways of problem solving. But they need an inclusive culture to help them function at their best. Inclusiveness is all about making the diverse mix work. It's about equity and opportunity – making sure that differences are celebrated so that talented people from any background can rise to the top, and ensuring that opportunities to develop and advance are available for all from day one.
Making sure that all our people's voices are heard and valued not only helps attract and retain the best people, but also it helps get better answers for our clients and our organization.
In India, EY is among the leading providers of advisory, tax, transactions and assurance services. The organization is also the number one professional services brand* in India, which is a testimony to our relentless commitment to deliver exceptional client service.
*as per Global Brand Survey, conducted by an independent research agency commissioned by EY.
Culture
We'll be able to give you real challenge and responsibility from the moment you join the organization. Our teams are inclusive and we encourage you to express opinions.It's only by respecting the contributions of colleagues that we're able to learn and grow as an organization.
You can also rest assured that we offer great development opportunities, from formal training and qualifications through on-the-job learning. Our reputation is based on creating outstanding leaders, who confirm we deliver on our promises. And as you play your part, we play ours.
Recruiting, managing and retaining top talent is at the heart of our vision. We want to create a workplace that encourages collaboration and flexibility – somewhere where the talented people who form our borderless teams can truly excel. To this end we focus on:
Attracting talented people – if you're a high-performer, we'll give you the tools and knowledge to help remove barriers and provide exceptional client service.
Creating an inclusive environment – you'll be welcomed, your point of view will be heard and your contributions will be valued.
Offering great development opportunities – from formal training and qualifications to on-the-job learning, we'll provide the support you need to progress your career quickly.
Providing lifelong experience – however long you decide to stay with us, the exceptional experience you'll gain here will last throughout your professional and personal life.
Women friendly policies
Maternity Leave

It is our constant endeavour to support our women in various phases of their life, especially during maternity and to enable them through this transition our MomEY range of initiatives creates a strong support system for working mothers at EY. Our intervention around providing transition support to mothers returning to work after maternity not only enhances job satisfaction but also supports them in meeting their personal/work-life integration, needs and preferences. One such initiative under 'MomEY', guarantees a job for our working mothers, who take a career break for maternity or childcare, within 5 years of leaving the company without any formal interview process. Another intervention - Maternity Coaching and transition support program ensures that women have a smooth transition into worklife from maternity and career break.
Paternity Leave

To provide time to fathers to welcome their young ones, we extend paternity leave to all our employees.
Child-care Facilities

The on- site free of cost day care facility allows our working parents to bring their newborns and attendants to work.
Sexual harassment Policy

At EY, each one of us respects our commitment to diversity; the need to take onus for our conduct and treat everyone respectfully and professionally in the workplace; our assurance of equalemployment opportunity; and our prohibition of racial and sexual harassment. We have a structured POSH framework and have also formed core committees that deal with complaints through a promptand thorough investigation.
Transportation Facilities

Flexi Option

At EY, flexibility is about working smarter. It helps our people meet their personal and professional goals and allows all of us to maximize our contributions to our teams and deliver exceptional client service. Challenging our assumptions about where, when and how work gets done, while maintaining a clear focus on the results we want to achieve together, is one of the ways we can be agile and responsive to the diverse needs of our people, our teams and our clients.In addition to our inclusive and flexible culture, we provide our people with the resources and technology to make flexibility work.

Amenities for Women
Diversity initiatives
'My Life', our flexible working program enables our employees to succeed at work while fulfilling their personal goals. We are conscious towards the needs of our talent – whether it's a new mother opting for telecommuting or someone looking for flexi work to pursue her interests, we have created solutions that suit everyone's needs. Intervention around providing transition support to mothers returning to work after maternity - we introduced a range of initiatives under 'MomEY', a support framework for our working mothers. Our women are provided with opportunities to network with senior leaders, learn from role models, attend professional conferences and forums and meet with important clients through EY Women's India Network (EYWIN). Our theatre style gender-sensitization sessions aim at ensuring a bias free environment by helping our managers deal with unconscious biases. We are growing and so are the opportunities to do interesting and challenging work with us; and we want more and more women to be part of EY's growth story. In this pursuit, we launched recruitHER, an intervention which brings in 360-degree focus on women hiring. We are re-connecting with our women alumni and women on career break through 'Once in EY, always with EY' initiative to return to work alongside us. Our targeted programs to build a gender-balanced leadership pipeline include - 'Career Watch', a sponsorship programme, 'Future Leader in You – FLY' women leadership development program
Industry
Management Consulting
Testimonials

Diversity and inclusiveness is not only important for our people,but is also a business imperative in an increasingly competitive and interconnected world. We are fully committed to embracing diversity and inclusion in every aspect.

Vineeta Raghuwanshi

Women form a substantial part of our workforce and have always played an important role in our aspiration of building a better working world. We understand that women play multiple roles in their lives and always aim at fulfilling these roles to the best of their ability. At EY, it is our constant endeavour to support our women in various phases of their life and providing them with a work environment which is not only conducive and but also enables their career aspirations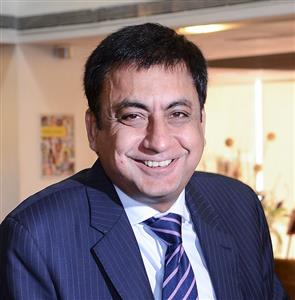 Sandeep Kohli
Headquarters
location_on
EY India,
EY, Golf View Corporate Tower B, Gurgaon, Haryana