Work-From-Home During Coronavirus: How Businesses Are Changing in the New Normal
Namrata Harish
in
Career Development, Expert Advice, Talent Management
|
15 May 2020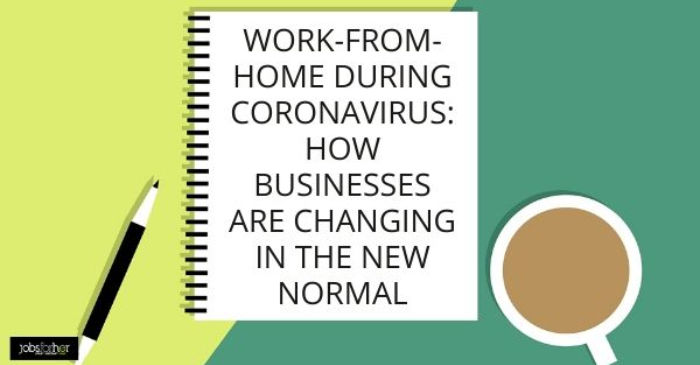 Working From Home Is the New Normal:
Managers Are Making it Work
Just 2 months after the working world shifted to the work-from-home model, it is now being championed by industry leaders like Facebook, Amazon, Google and Twitter among many others. Remote working is well on its way to becoming the preferred method of business continuity, even in the post-COVID era.
The reasons are simple — working from home is safe, saves time and resources and solves many logistical problems that had plagued the corporate world before COVID struck.
But there are huge differences between a physical workplace that we are used to and a distributed workforce that is the new normal for many companies now. We can bring them under three broad categories:
Accessibility to a virtual workspace

Synchronised communication

Tracking results
Virtual accessibility issues
Allowances have to constantly be made for employees who cannot immediately or even continuously maintain access to a virtual workplace. This does not only mean infrastructural investments. In teams with working moms, the struggle for employees becomes about time and disruptions.
How are companies accounting for these changes, where logistics of child-care cannot be guaranteed?
In many such instances, team management has been instrumental in bridging the gap between the expectations of the business and the ground realities of the employees. That is why the work-from-home model will see fluidity in norms because managers will allow for boundaries to be blurred. A happy employee is a productive employee, after all.
Synchronised communication
Team dynamics are moving from face-to-face communication towards methods that seem unwieldy. Issues that could have once been resolved just by walking up to a colleague's cubicle for a chat now require emails, messages, and much more. There have been growing concerns of communication being lost in translation over virtual channels, which could lead to a slowing down in business productivity.
However, technology has evolved to meet all these challenges, and managers have been demonstrating how they have been making use of these channels to understand issues where they arise and modify work targets while still ensuring that productivity does not suffer.
Tracking results virtually
The one benefit of a traditional workplace was the fact that management could visually affirm the number of employees that are working. However, even traditional workplaces did not have a fool-proof method of measuring the quality of work produced.
This is where a virtual workplace excels over a physical one. When managers focus on results, rather than the number of hours the employee has worked.
The new normal is a change in the way we work, manage stress, handle crises and build better businesses for the world, and our managers have been working hard at making all this happen.
JobsForHer spoke to two managers who gave us their take on how they've been making work-from-home work for their team, and what tips they've been giving their teams to be successful.
Avinash Bichali, Vice President, Sales, JobsForHer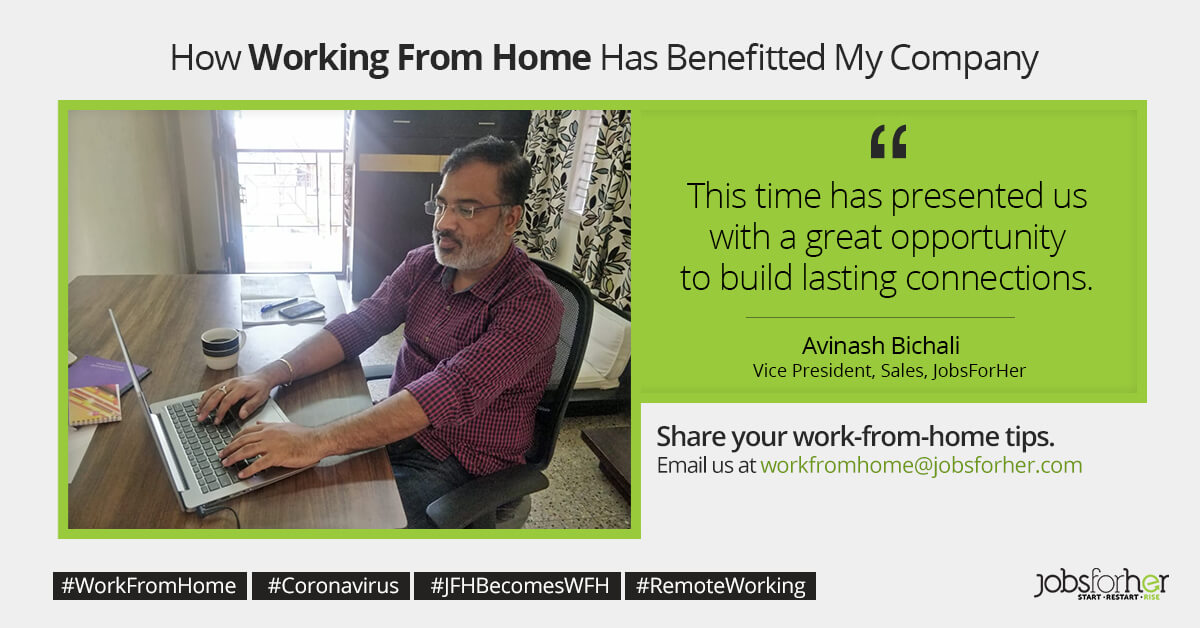 It's been more than a month since companies across the globe have moved most of their operations to a remote working model.
Now, #workfromhome has become the new normal, and we're asking industry leaders how remote working has helped their team and company.
Avinash had this to say:
"My team and I have been frequently checking in with our clients to see how they are doing during this tough time. Client relations are not always about business. This time has presented us with a great opportunity to build lasting connections.
Now that everyone is working from home, clients are relaxed and open to discussions. This has been a good time for my team to dive deeper into our clients' hiring plans
Necessity is the mother of invention. We've also used this time to innovate on our processes based on our clients' feedback and demands."
Manorama Kulkarni, Director, Financial Crime and Compliance (FCC Asia), Insights and Data, Capgemini India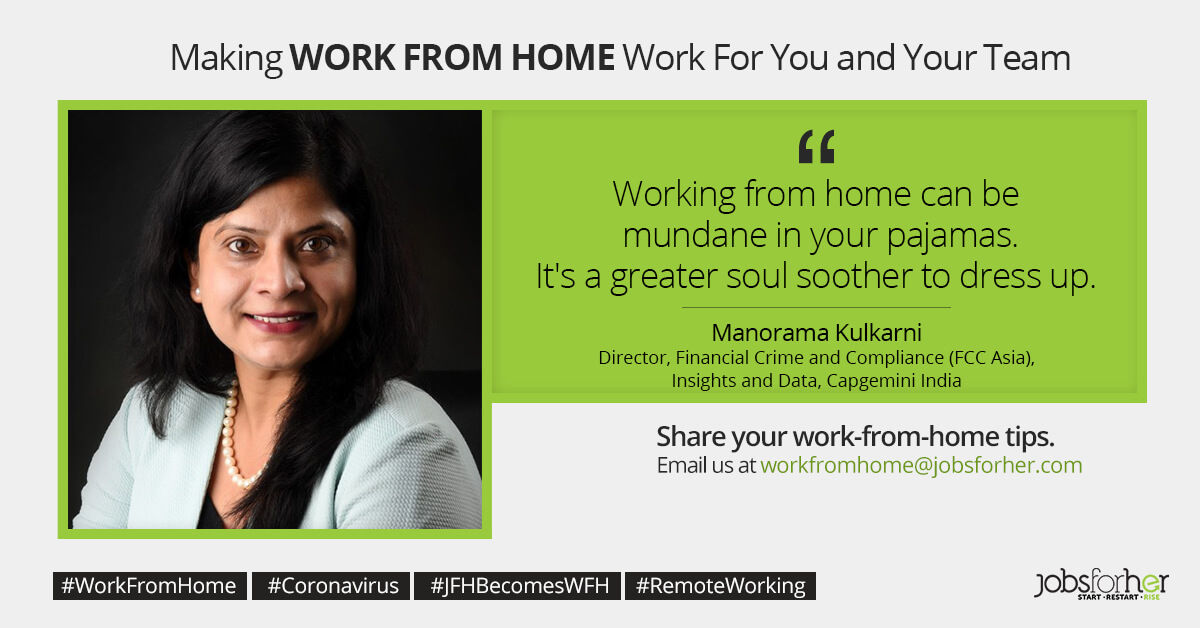 Corporate India has long debated whether work-life balance is achievable. But now, separating work from home and familial responsibilities must become a way of life. After all, working from home has become the new normal.
Manorama finds that some simple steps can help make the transition from home life to work hours.
Here are her top tips:
1) One needs self-discipline to be able to stop the clock at the end of office and get onto daily chores. It's very human to want to attend your family's requests, but setting priorities is critical.
2) Working from home can be mundane in your pyjamas. It's a great soul soother to dress up, and it also helps when there are sudden VC calls to with your teams and clients.
If you are managing your team remotely, do share with us how YOU are making this work-from-home time work.
Send us a photo and tips on how you handle it all.
Email us at workfromhome@jobsforher.com
WhatsApp us on 9741065202
Find out more about making work-from-home work for you here: www.jobsforher.com