How to Discover Your Strong Points
Martina
in
Back to Work, Career Development, Expert Advice, Working Women, Videos
|
10 Feb 2020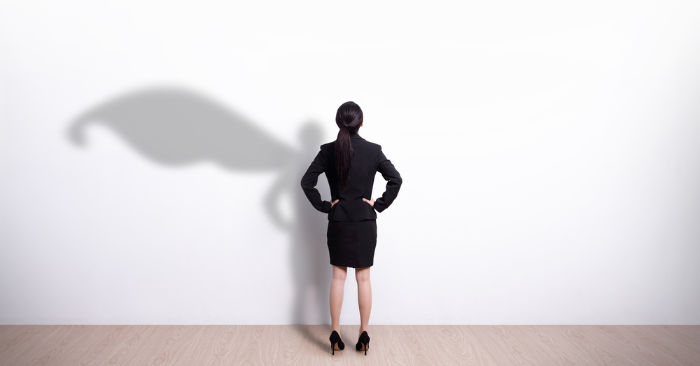 All of us want to reach our potential to the fullest. But in order to do that, we need to identify our strong points.
So, then, how do you discover your strong points?
First, take a step back and ask yourself 'Why do you need to discover your strong points?'
Most of you would have been a part of the corporate world. You would have noticed a pattern in which feedback is given.
You first receive inputs on the basis of what you lack, then you are asked to find the gaps and fill them in.
In doing so, you end up criticising yourself.
This strategy doesn't just pull you down, but also doesn't allow you to give your best.
What you need is a different approach to reach your full potential. An approach where you ask yourself a positive, empowering question like, 'What are my strengths?'
Just like in our day-to-day life, when we have problems, we tend to blow it up to such an extent that it overshadows everything else.
We tend to forget the good things happening in our lives and just focus on the things that are not working out.
To reach our true potential and understand our strong points, we need to shift our focus on what's going right to give us the energy to power through.
This is exactly what happens with women on a career break.
Women on a career break are constantly thinking about what they don't have.
'Who will take care of my kids if I restart my career?' This stops them from discovering their strong points.
So, flip the question around. Ask yourself what you have. What are your strengths?
This will not only help you reach your true potential, but also help you discover your strengths.
The point here is to take what you have and make the most of it.
The shift in mindset helps you find your purpose and fulfilment
To find your strengths, to change the way you approach any situation and to reach your true potential, ask yourself the below-mentioned questions:
What are the last four compliments you received from someone?

What are the things that give you a sense of satisfaction and joy?

What are the ways of being you really enjoy?
The answers that you get from the above questions are your strengths. This will inspire you to use your strengths to reach your full potential. This is the key take away from this Expert Chat.