HerRising Conference: An Exclusive Opportunity to Boost Your Career
Kaajal A
in
Career Development, Women-friendly Companies, Events
|
22 Aug 2019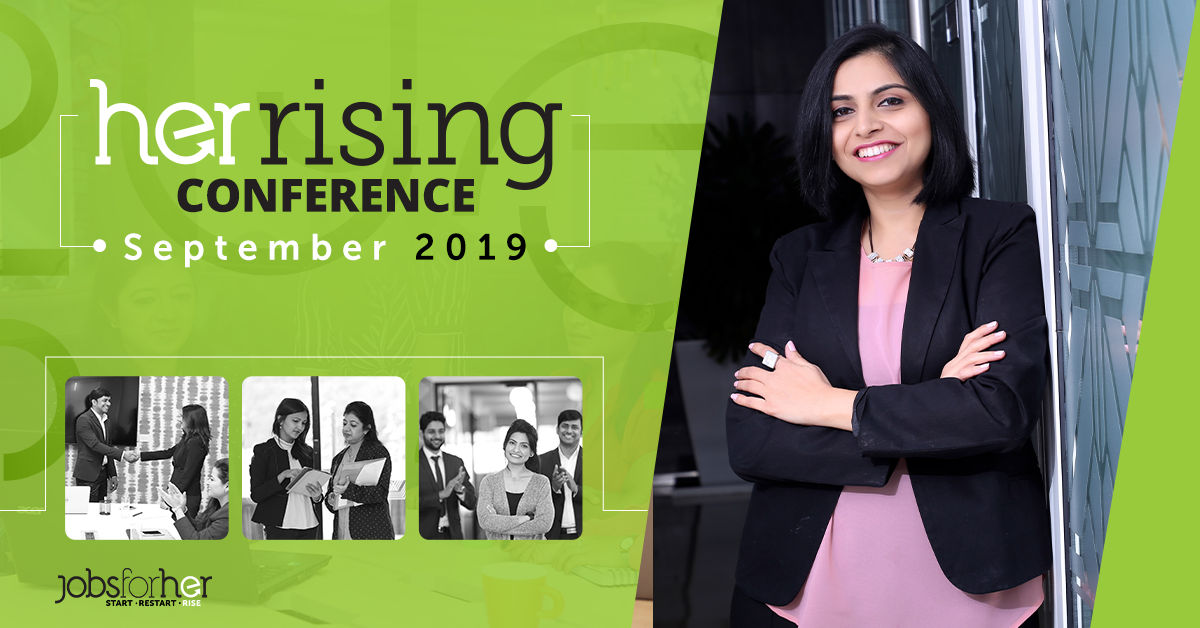 Do you remember what you did in August 2018? Well, we do because it was significant… wait I meant to say magnificent, but I guess it was both!
We at JobsForHer celebrated women's careers through RestartHer 2018 in Mumbai, Gurgaon, and Bangalore — our flagship event, a day that women on a career break reclaimed their professions at India's biggest conference and career fair for women returnees.
What Happened at RestartHer 2018?
We had the support of over 300+ companies as they sponsored/partnered with us, joined us as Mentors and Speakers, and even held exclusive workshops.
All this helped over 9,000+ women returnees access experts across diverse fields in intimate classroom settings to give their careers the professional polish they needed for lift-off.
All this and more made RestartHer 2018 India's BIGGEST Conference and Career Fair for women ready to restart and rise in their careers.
Based on how successful RestartHer has been for us, we could do RestartHer 2019 and it would not disappoint… but that would be too easy!
JobsForHer is pushing limits and bringing to you a revamped BIGGER and BETTER event on September 7, 2019, in Bangalore, and calling it HerRising, because this time, it is to enable 'all women' to accelerate their careers and not just those on a career break looking to restart!
We're calling all women across their career journeys, who are looking to START, RESTART and RISE in their careers.
A one-of-a-kind Career Fair, unique Conference, group Mentorship sessions and the Awards evening at HerRising are sure to help you boost your career!
What's in the HerRising Conference for You?
HerRising Conference

is an exclusive event where a series of panel discussions with influencers from all walks of life will show you the endless possibilities for your career.
The purpose of these panel discussions is to bring together all the top talent in one area so that the experts can share and build upon each other's experience to mutually benefit the audience and the panel.
Register and book your seat for the Conference and...
Get an all-access pass to the HerRising Career fair, Mentorship Zone and Awards

Attend panel discussions

Discuss your career options with industry experts

Network with mentors over lunch, and with award winners at the high-tea

Witness the star-studded Awards ceremony

Get an exclusive business card curated by the JobsForHer team
How many more reasons does one need to attend the HerRising 2019 Conference? Hurry up and grab this opportunity to learn, share and network. Book your seat before they all fill up!
If you want to grab every good opportunity that comes your way, repeat after me: "2019 will be the year I make positive career changes at HerRising"
Have you seized the opportunity that could change your life?
Do it HERE and also learn more about the HerRising Career Fair.