Girls in Science - Making the Dream a Reality
Neha
in
Working Women
|
05 Aug 2015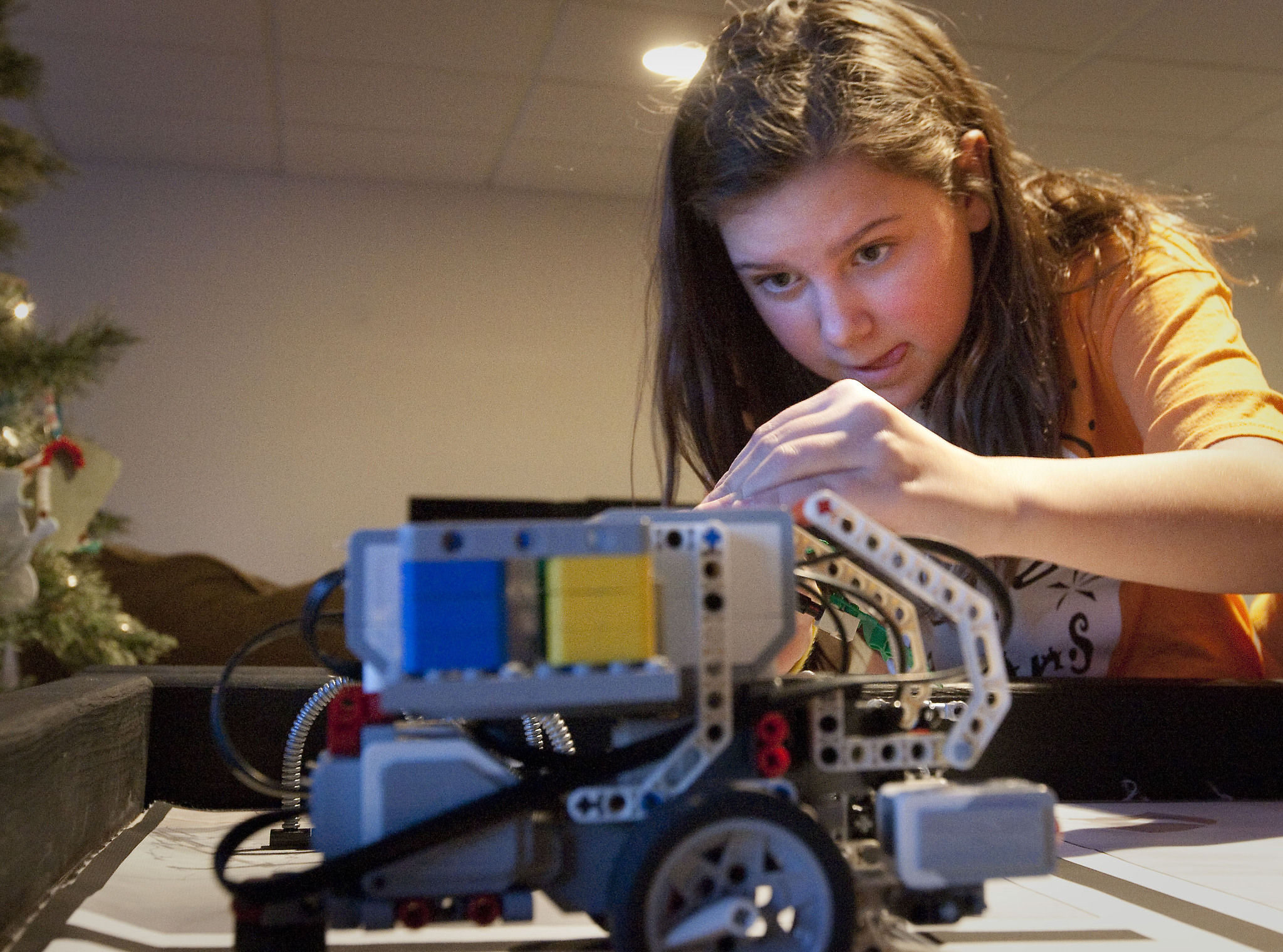 Shared from A Mighty Girl - After 9-year-old Cash Cayen of Timmins, Canada discovered this June that a summer robotics program at her local public library would only be open to boys, she decided to take action. The determined Mighty Girl, who has been an avid participant in library programming for years, started a petition asking that all children be allowed to participate. It quickly attracted over 35,000 supporters and the library publicly apologized and swiftly changed the policy. As a result of Cash's action, both girls and boys were free to participate in the robotics program that took place today!
When she first learned about the program, Cash approached a library staff member about signing up but was told it was restricted to boys. In her petition, Cash wrote, "I explained that it was unfair that I was being denied this opportunity simply because I am a girl, but she insisted I could not register." Cash later learned that other girls who had expressed interest had also been refused, so she decided to create a petition. According to her mother, Caroline Martel, "[Cash's] initial goal was 10 signatures, then she settled on 100, so when she saw that she had over 1000 supporters... she was thrilled and said, 'They have to let girls in now!'"
Word about the petition spread rapidly, earning signatures and widespread condemnation of the boys-only program from both Timmins locals and people living around the world. Timmins resident Michelle Couture expressed her indignation at the library's decision: "How can we expect to get more girls involved in predominately male-oriented careers like science and engineering if they're never given the opportunities to foster their interests and/or potential?!" Meanwhile, Sabrina Varinelli, a robotics engineer working in New York City, posted a comment that read: "I go to work every day and build medical robots and other types of robots that help people. I would love to chat with you about robots, robotic engineering, and anything else robotics related that you might like to learn about."
Shortly after her petition was launched, the Timmins Public Library Board issued a statement saying they wished "to apologize to the public and Science Timmins for the misunderstanding related to the Robotics event... The July 20th event will be open to all children between the ages of 9 - 12." Cash was thrilled with the decision and her mother posted an update to the petition, stating "Cash and I are happy with their decision to open the session up to all children regardless of their gender. I would like to thank you all for supporting Cash and essentially every other girl who may have been impacted by this or been in a similar situation."
We will be hosting an AMA with an Indian Supergirl of Tech - Power Engineer Sree Divya Vadlapudi this Friday, from 10:30am to 4:00pm, fielding questions from women who used to be in the science world and are intent on getting back to it! Watch this space for more information on the event...