A Working Mother Means Business!
Sasmita
in
Working Women
|
10 Dec 2018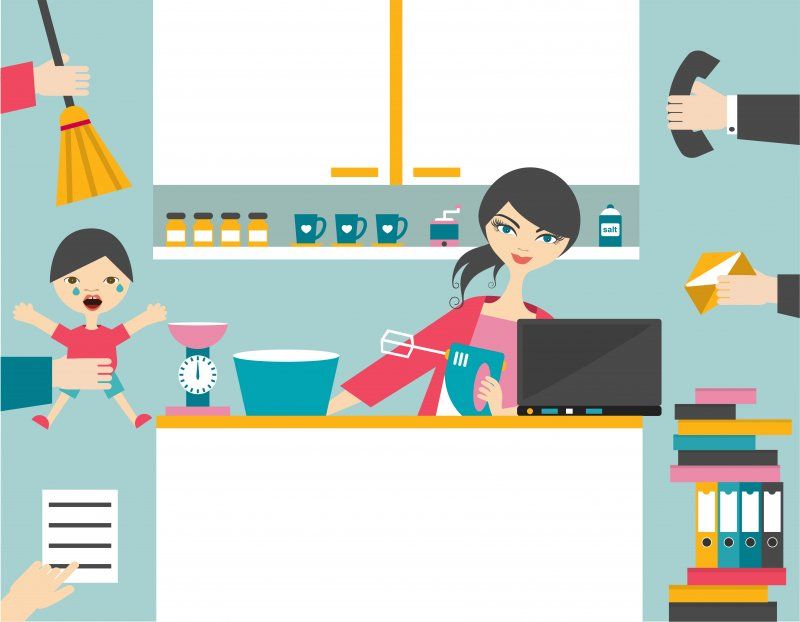 With the birth of every child, a mother is also born. Women have always been strong individuals but parenthood puts everything into perspective for them. There is now a tiny human that comes before everyone and everything else. Until the baby comes, women make priority lists. But once the baby arrives, that baby is where the priority list begins from. Today, we are going to throw light on the life of a working mother.
It Is the Twenty-first Century after All
Today, a lot of women believe that it is possible to be a working mother. They may not put their career first, but they do make modest attempts and try to balance having both, a job and a baby. It is the twenty-first century after all. Women choosing to have kids should not be asked to step back or take a break from their careers. Now, there are maternity leaves that offer women the required rest for their body and mind to transition into their regular lives, their jobs, and their career.
Working Mothers at Work
A working mother is always concerned about her kids. But with that, she is also concerned about setting goals, achieving those targets at work and showing up for all the meetings on time. To help a working mother do justice both to the baby and the job, a lot of companies today offer crèche facilities. There are daycare facilities available that open as early as 8 am. These help the working mother particularly, knowing that while she is doing her job, her child is safe, learning, playing and having fun.
A working mother always tries to make sure her working hours are in sync with her child's playschool or activity class hours or even the child's naptime. This is done so that she can be there for her child whenever needed. Her speed-dial list will have the contact number of everyplace her child might be during the day. Add to that the child's father and doctor's numbers. The working mother who has a 9 to 5 job will be found leaving the job exactly when the clock strikes 5. She will be judged for not putting in extra hours. But what most people don't know is that the same working mother will be found replying to work emails and completing the tasks she left midway. When do you ask? At 11 pm after she has put her child to sleep.
That is how devoted a working mother is. She first fulfils her child's needs, then she gears up and fulfills her responsibility towards her job.
A Working Mother Makes History
A true leader is someone who leads by example, someone who is not afraid to challenge the status quo and something like that was achieved by New Zealand's Prime Minister Jacinda Ardern. The Lady who gave birth while in office didn't take a step back from either being a mother or a leader by bringing her baby along to the United Nation's summit. Seen playing with her child moments before her speech, she was able to balance both her roles of being a mother and a working mother with aplomb. She proved it to the world that a working mother is equally qualified and capable to be in any position, be it the leader of a country. She set precedent and example for the world to see and respect working mothers.
Epilogue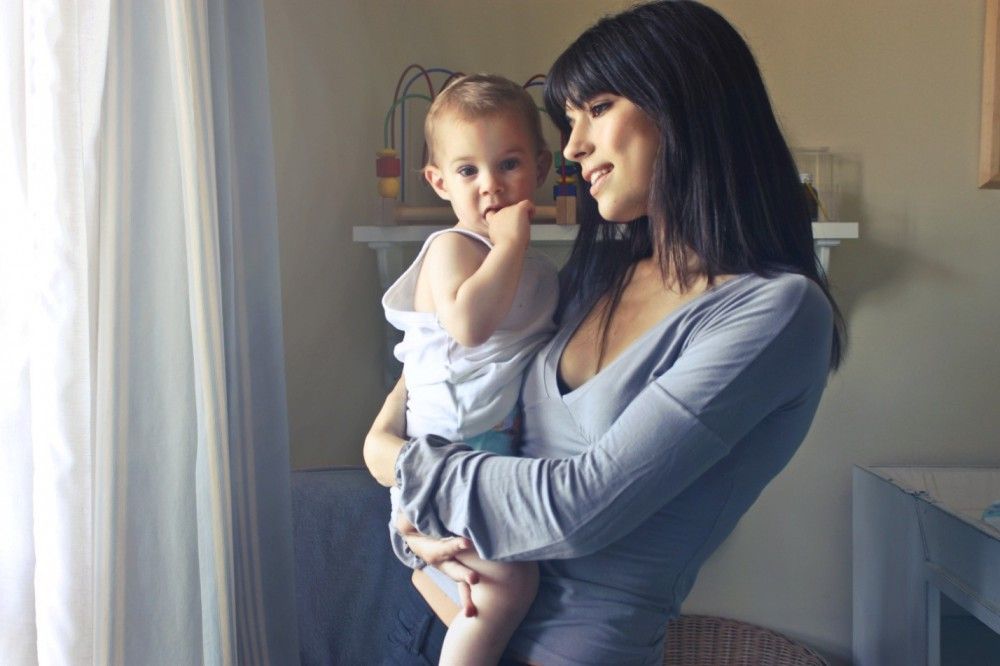 This is to you, the working mother: It is absolutely possible to love both your job and your child. Nothing wrong with that! There will be times, more often than not when you feel guilty because you missed a moment in your child's life. It is here that you tell yourself that at the end of the day, your baby will come running to you. The baby will not hate you for being a working mother. Tell yourself that you are doing your best to give your children everything they might need. Remember, the duty to raise kids who are kind, ethical, responsible, and respectful human beings is the highest. Whether you are a working mother or not, mothers always know what is best for their children. Don't let anybody tell you otherwise. You are sowing the seeds of a generation the world will reap from. Because these kids....they are the tomorrow. They are the future.
To all the working mothers reading this, YOU GOT THIS. To all the mothers reading this, whether or not you work, stay-at-home or do a combination of both, you truly are the real superheroes.