description Summary
Sarita Digumarti is the COO & Co-founder of Jigsaw Academy, a premier analytics training institute. A specialist in Analytics, Consulting, and Outsourced Services and Management, Sarita is all about numbers. Holding an MBA in Finance followed by an MA in Quantitative Economics from Tufts University, Sarita has spent over 15 years working as a data scientist helping clients across diverse sectors including retail, healthcare and financial services, both in India and the US.
Sarita now focuses on both education and new frontiers in the data science space. She is an expert educator who trains students at Jigsaw Academy, the participants of the Executive Program in Business Analytics (EPBA) at MISB Bocconi, Mumbai, and the numerous corporate employees whose companies have partnered with Jigsaw Academy. In recognition of her professional excellence, Sarita has been presented with the Global Achiever's Award for Educational Leadership by the Economic Development Forum.
Events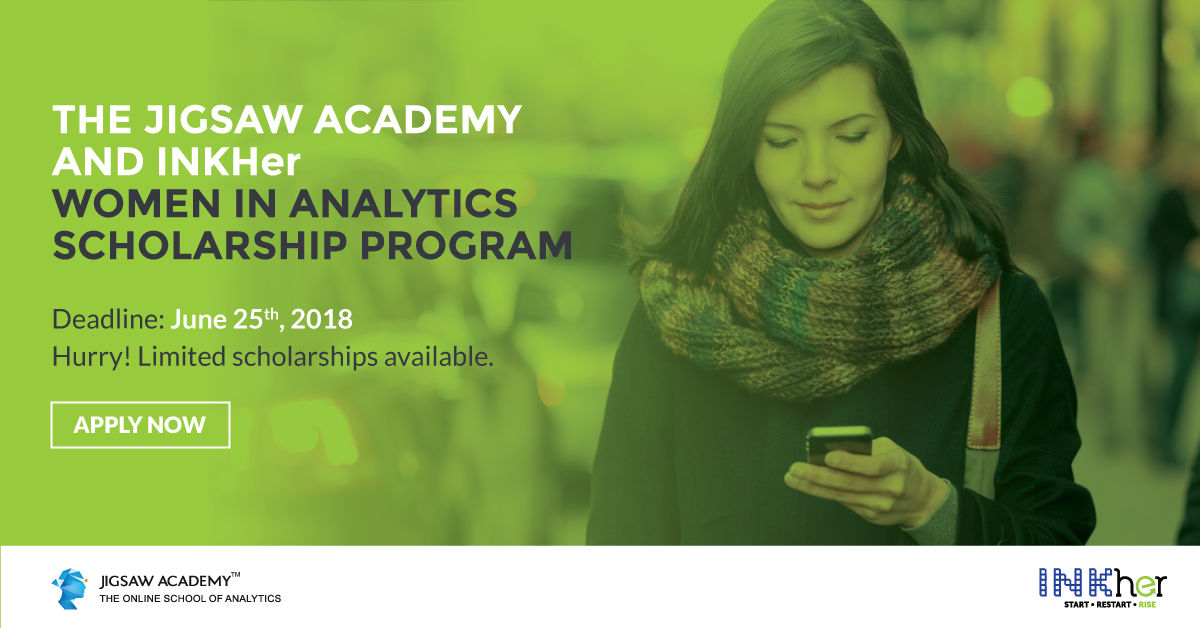 SCHOLARSHIP FOR WOMEN IN ANALYTICS
Jigsaw academy, in partnership with INKHer, is offering a 100% scholarship to one deserving applicant This scholarship is applicable for any of the Jigsaw Acad...
location_on Any
Functional Area
Research/Analytics/Business Intelligence/Big data, Consulting/Strategy management, Teaching/Education/Language Specialist
Industry
Education/Teaching/Training, Internet/E-Commerce/Startups
Skills
Analytics, Data Science, Business Operations, Communication, Soft Skills