description Summary
I am a graduate from BITS Pilani with 17 years industry experience, specifically in Human Resources. I have experience in all recruitment and post recruitment activities end to end. I am passionate about social sciences aligned to HR, using technolgy to enable HR processes and am constantly in an endeavour to ensure that HR can become a true business partner to crporates.
I also am the mom to an incorrigible 13 year old boy, and have been able to strike a good balance between my work and personal life. I am proud to acknowkedge that I have always been at the top of my game at work .
I am a passionate feminist and a body positivity advocate. I am very keen to be able to help like minded , positive lady colleagues to navigate the path to sanity and success and pursue the career and life that they dream of!
Cheers!
Events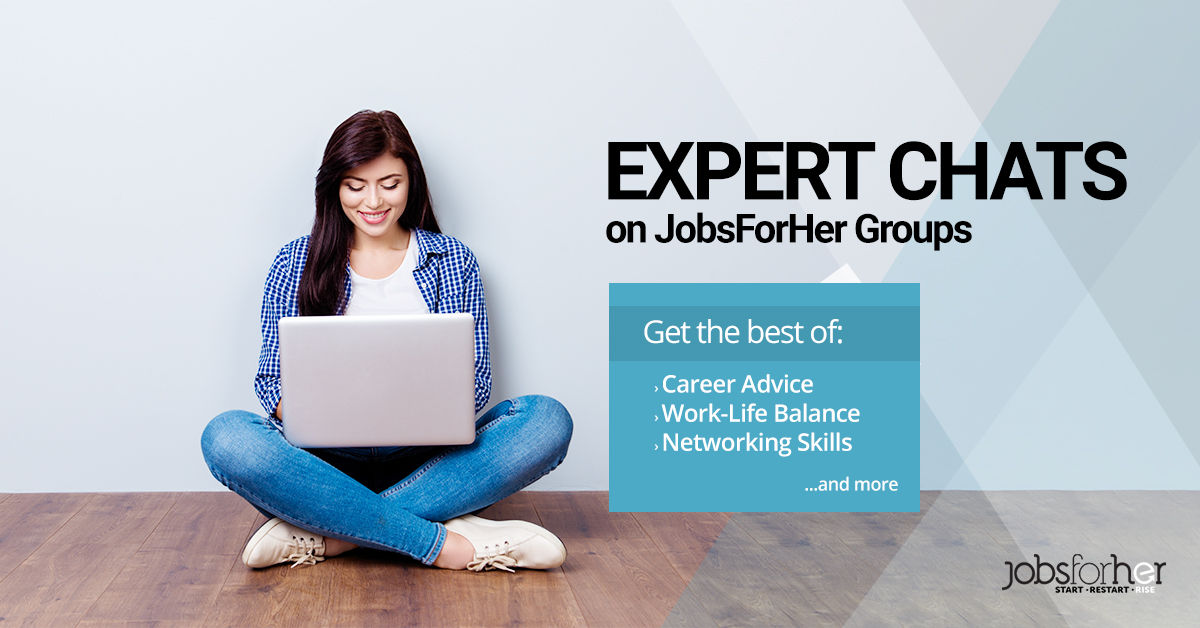 Career Tips on JobsForHer's Expert Chats — July
There's always something happening on the JobsForHer Groups. Register now, so you can benefit from more than 70 groups we have for you. &nbs...
location_on Any
Functional Area
HR - Payroll/Business Partner/General
Industry
IT-Software/Software Services
Skills
End to End Human Resources, Internal Communication, Staffing, People Management
Quotes

Passion, Poise and Perseverance - my cornerstones to success!