description Summary
Madhavi has over twenty years of experience in IT industry in development, testing, and support projects. Has extensive knowledge in Banking, Healthcare, Telecom and Tolling domains with over seven years of experience in Project Management and four years in Program Management.
While being ITIL V3 Foundation certified, PAHM certified and Project Management certified and has handled large projects for banking, healthcare and telecom customers, helped in implementing standards and procedures of the Organizations. Worked on prestigious initiatives for the Clients. As part of project management was involved in developing technical and domain competency for Banking domain, VisionPLUS, Telecom, Health Care and Tolling domains and the respective applications.
Successfully represented/participated in the initiatives like ISO Audits, CMMI level 5 version 1.2 assessments, SAS 70 and other security audits for the projects.
Passionate about working for Organization development initiatives, women empowerment programs, skill development initiatives. Handled many seminars and workshops on soft skills, technical and domain areas. Has been rewarded the best manager award, which was nominated by the team.
You can reach me on
https://twitter.com/lvpmadhavi/followers
Functional Area
Consulting/Strategy management, Product management, Research/Analytics/Business Intelligence/Big data, Software Development, Teaching/Education/Language Specialist
Industry
Education/Teaching/Training, IT-Software/Software Services
Skills
Product Development, Proposal Writing, Team Management, Software Development, Technical Skills on Mainframe, Java, .Net, Software Testing, Release Management, Soft Skills - Communication Skills, Team Building, Project Management
Quotes

You are second to None!. Trust, love, and respect yourself, your abilities and success will tap your door unexpectedly... But always be yourself and brand yourself.

Faith in self and patience are the true virtues to help us to reposition and help to move in the direction to achieve the dreams!...stay confident

Be assertive, stay focused on your goals. Never let the self-esteem down

Creative, Committed and Conclusive about your attitude will take you to places

Believe in self and the world will believe in you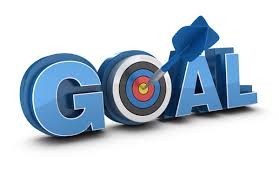 Always stay focused on your goals