description Summary
Lavanya Nalli is a hands-on leader with 10 years of experience in retail, e-commerce, strategy, and operations. She started her career with the Nalli Group – a $100M national retail chain - focusing on new business development and growth opportunities, retail store operations, and a private-label. She later launched a sub-brand that penetrated untapped markets and incubated a venture that empowered artisanal communities by bringing design-led products to market. During her tenure, Nalli doubled its revenues and expanded from 14 to 21 stores.

Lavanya graduated from Harvard Business School with an MBA in 2011, and worked at McKinsey & Company (Chicago) advising CXOs of Fortune 500 companies on issues ranging from top-line growth and profit improvement initiatives, change management programs and multi-channel strategy. She moved to India in 2013 into the e-commerce world as VP, Revenue & Shopping Experience at Myntra (Flipkart Group). The Economic Times named Lavanya as among corporate India's fastest rising women leaders.
Events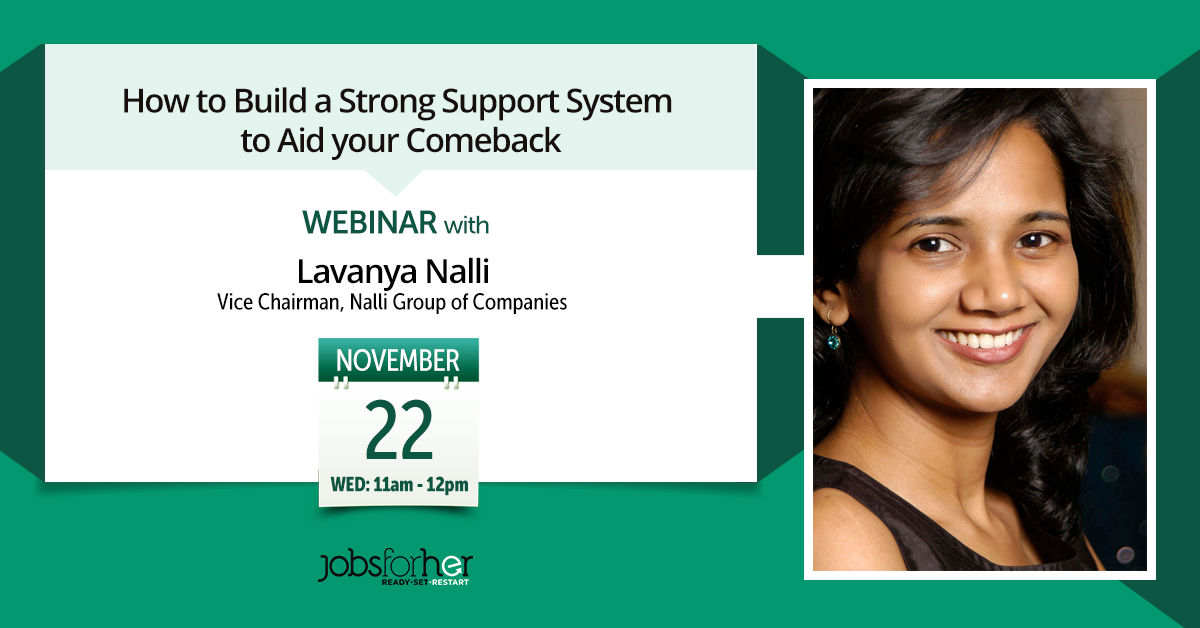 How to Build a Strong Support System to Aid your Comeback
How to Build a Strong Support System to Aid your Comeback You might be at a stage where a come back does not look possible. It might seem like the worl...
location_on Any
Registration closed for this event.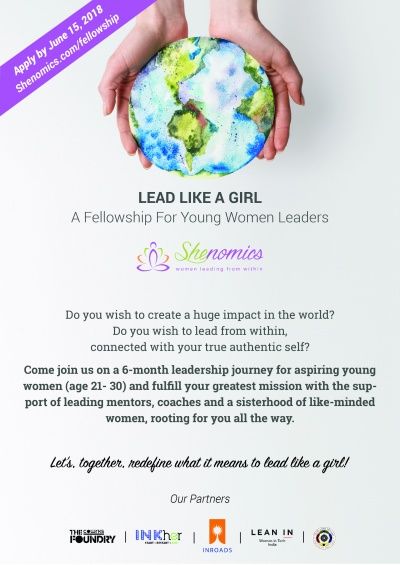 Shenomics - Lead like a Girl Fellowship - Registration form for INKHer
'Lead Like A Girl' is a 6-month leadership fellowship (fully sponsored by Shenomics) for 10-15 exceptional young women, within the ages of 21-30, who have ...
location_on Bangalore
Registration closed for this event.
Functional Area
Sales/Business Development/Client Servicing
Industry
Textiles/Garments/Accessories/Fashion
Videos
How to Build a Strong Support System to Aid your Comeback