description Summary
I am Iti Rawat, a Professional keynote Speaker, an Entrepreneur and a Retail Experience Enhancer - have worked with several international and national firms on various projects for them in the Retail industry. My Company Thinkhall Training and Consultancy has recently been awarded as the TOP5 Startup for Diversity by DivHersity Awards 2019.
I also run a Foundation firm called WEFT Women Entrepreneurs Foundation, which is helping bridge the diversity in landscape of start up eco system. We promote more women to take up entrepreneurship and help those who are already running a business. I have been a mentor to many start up organisation and have myself worked in couple of incubations like Ecoventures Partners and NSRCEL from IIM Bangalore.
I have also seen an exit in a well funded start up called Makerpreneur India Pvt Ltd. So you may say, I have gone through the ups and downs of my life.
Before the entrepreneurship run of 5+ years now I was working for corporate like Apple India Pvt Ltd, Nike India Pvt Ltd and Arvind Brands Ltd. I have rich experience of 10 years in corporate in various functions like Product, Sales and Retail Operations etc.
I am a passionate speaker and have been speaking on various topics which are motivational in nature which can make you drive to a conclusion and rediscover yourself.
Events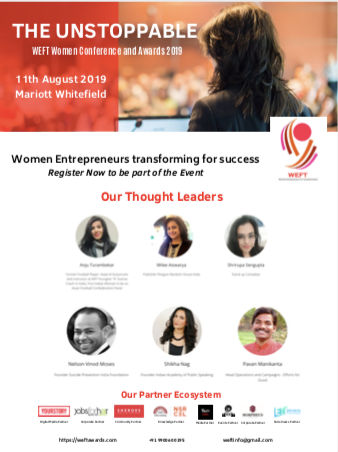 Women Entrepreneurs For Transformation Foundation's Annual Conference and Awards
Women Entrepreneurs For Transformation or WEFT Foundation is a not for profit body made up of group of Women Entrepreneurs who have challenged the biases of gen...
location_on Bangalore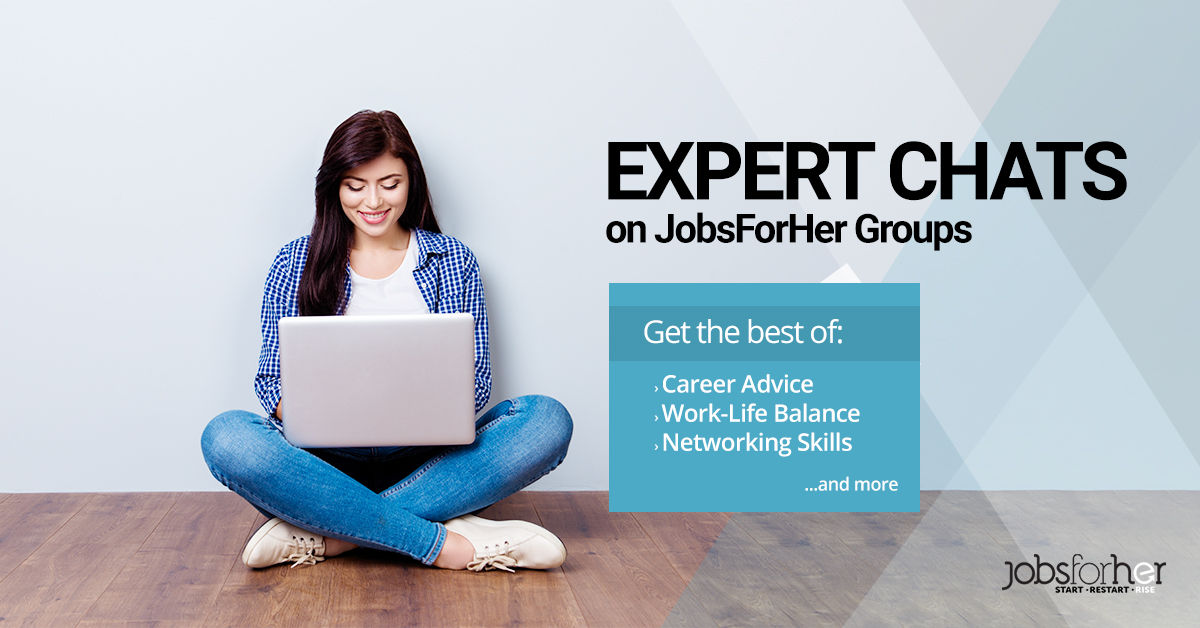 Career Tips on JobsForHer's Expert Chats — July
There's always something happening on the JobsForHer Groups. Register now, so you can benefit from more than 70 groups we have for you. &nbs...
location_on Any
Functional Area
HR- Learning and development/Training
Industry
Education/Teaching/Training
Videos
How to Mobilise Women Entrepreneurs