description Summary
Human Resources professional with a background in leading recruiting teams. Highly motivated by having a strategic seat at the table to influence clients on how to build the best teams . Well versed in building cohesive teams through authentic connections, transparent conversations, and ensuring that each person on the team knows how to be their best while respecting and appreciating the strengths of others on the team.
Exciting times at Maersk! If you would like to be a part of a fantastic journey and contribute to our success in a strategic way, please write to me and I'll get back to you.
You can reach me at gautam.shetty@maersk.com
Events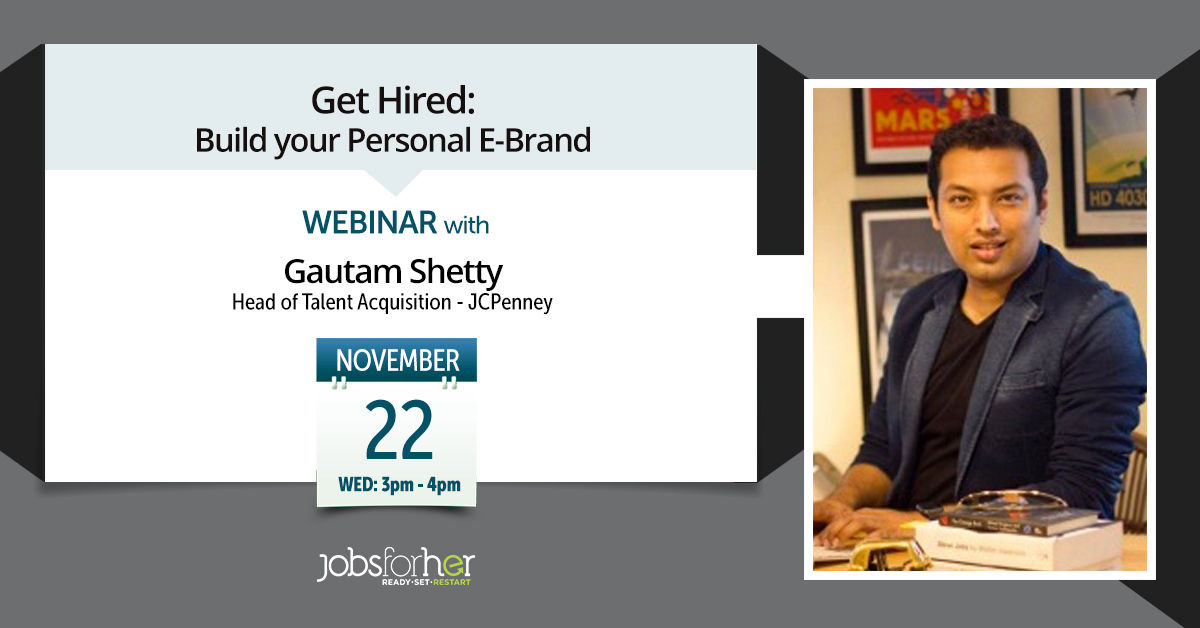 Webinar on Get Hired: Build your E-Brand
Get Hired: Build your E-Brand Did you think that creating a personal brand is important only for working women? Did you know that YOU, a woma...
location_on Any
Registration closed for this event.
Functional Area
HR - Recruiter
Industry
IT-Software/Software Services
Skills
Web techniologies , Application Development , Testing etc
Videos
Get Hired : Build your E Brand