Please Check out the Live Chat here https://bit.ly/2lUmNlv

Because we know you do it ALL, so why hide it?

Time to learn how to showcase and show off ALL your skills - from the workplace, from life, from experiences.

Chat with Schonali Rebello - Brand Custodian at JobsForHer- on Thursday, September 19th at 12 noon, and learn how to crush it like a girl with JobsForHer's new Profile+

The world of work needs change. We're going to be that change.

Get a jumpstart by asking your questions BELOW to win 15 minutes of exclusive career advice with her!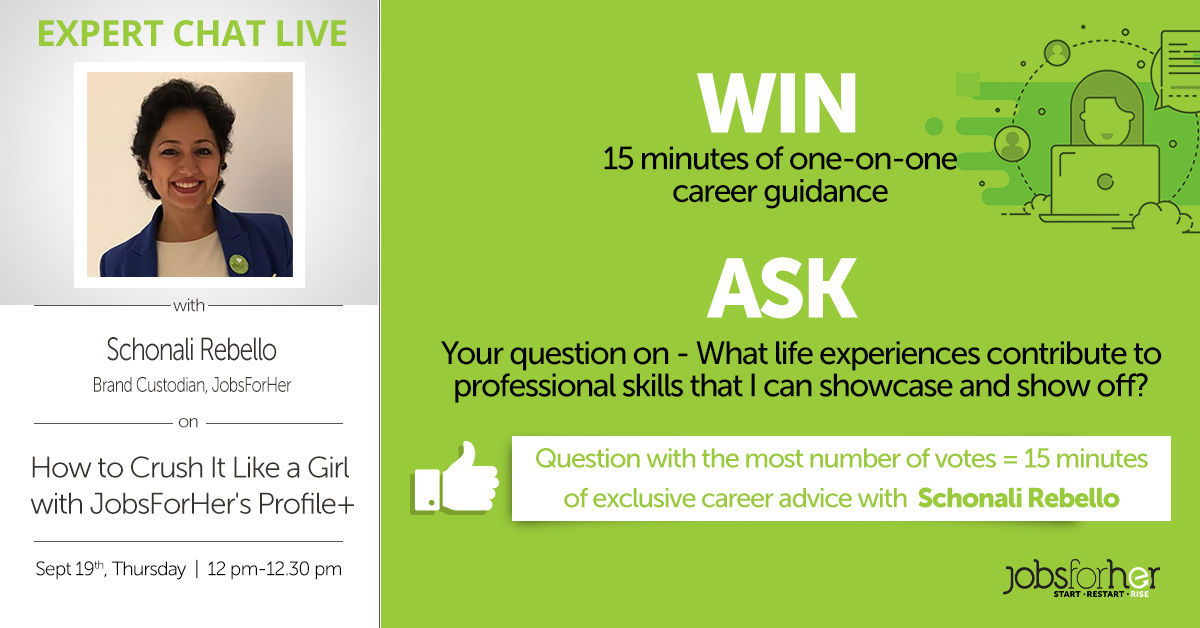 2
0