Would you like to Re-Launch YOUR career with VISA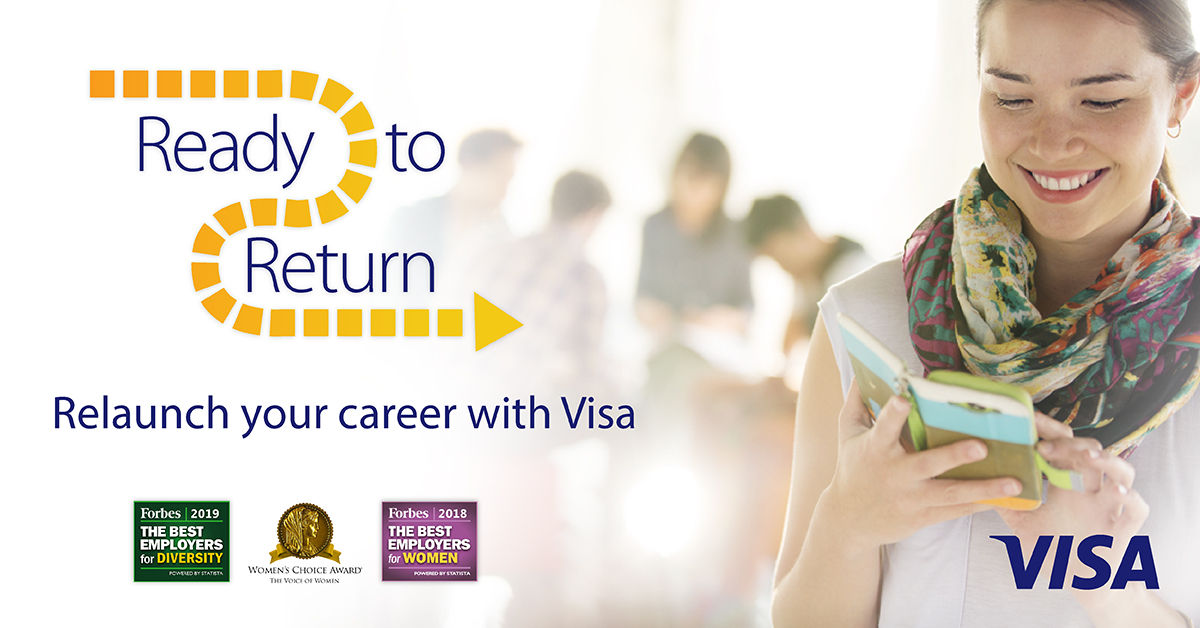 30th April, 2019 to 30th April, 2019

|

09:00am to 05:00pm

|

Bangalore / Bengaluru
About Visa's "Ready to Return" program
4 month internship, with an option to convert to a full time employment, based on assessment
The 4 months include 1 month of skill gap training and 3 months on a live project
Who can apply?
Women with previous professional experience of at least 5 years and who have taken a continuous career break of 1 year or more.
They would need to have relevant experience as full stack developer /software engineer/ technical product manager /performance engineer
Shortlisted candidates will receive an email invite along with event details.