TAKING THE SECOND LEAP! WAYS TO MAKE IT WORK AND STICK!!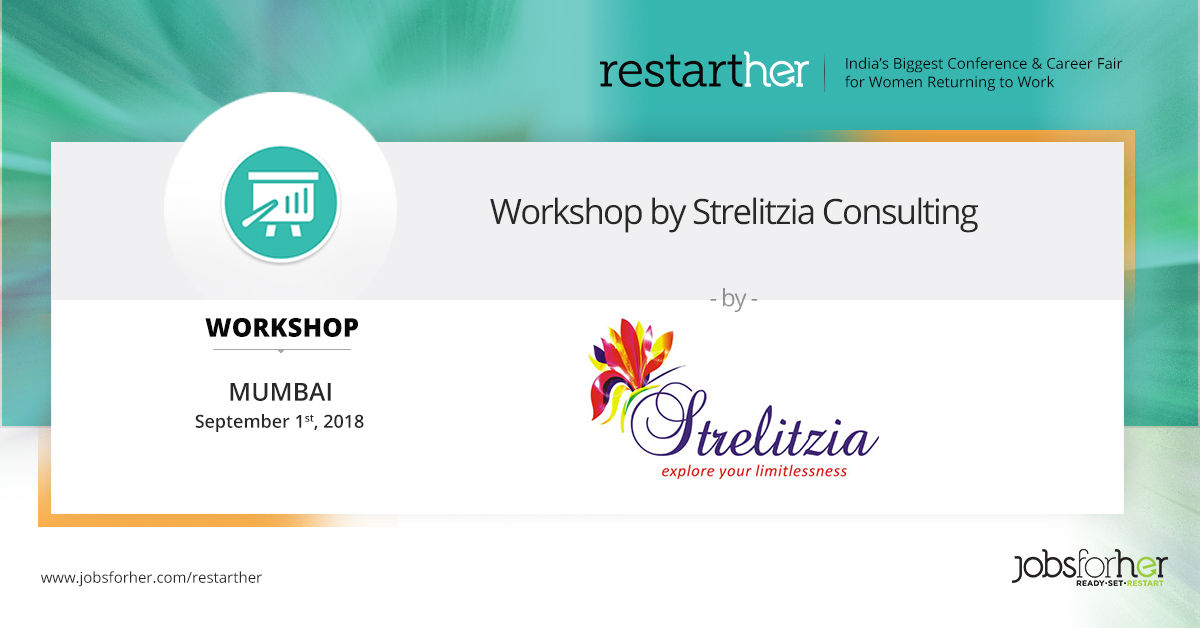 1st September, 2018 to 1st September, 2018

|

02:00pm to 03:00pm

|

Mumbai / Navi Mumbai
Rs. 500
Registration closed
Taking the second Career Leap is no cakewalk. At this stage, most women have more responsibilities and roles to perform. Having said that, it is also crucial for many women to have a professional identity. This workshop aims to shed light on how to take the leap in the right direction and also objectively analyse and discuss ways and means to make it work in the long run.
Workshop By Deepa Rao