Women in Tech Summit by Developer Circles from Facebook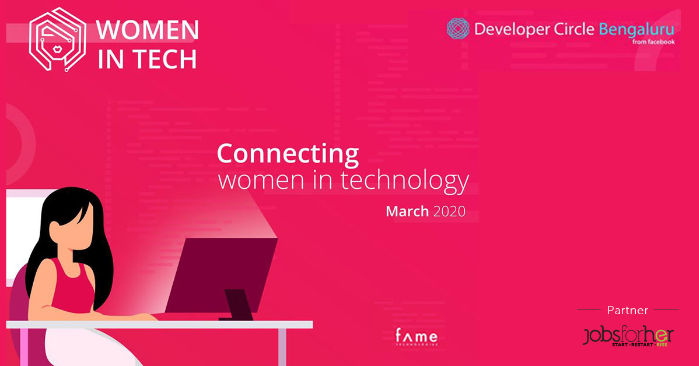 7th March, 2020 to 7th March, 2020

|

09:00am to 07:30pm

|

Bangalore / Bengaluru
The Women in Tech Summit by Developer Circles is an initiative by Facebook, in collaboration with Fame Technologies, that focuses on women professionals and connecting them through technology.
The summit emphasises on the importance of leadership development and empowerment for diverse women as a part of the Women's Day celebrations.
The Women in Tech Summit is all about networking between all the age groups of the community and creating a pool of knowledge for improvement.
The workshops on Artificial Intelligence, Machine Learning, Entrepreneurship, Creative Thinking and Augmented Reality among others will have power talks aimed at giving a gist of the domain.
Who can participate:
Women professionals across domains and levels, who want to look beyond the glass, shatter it, move ahead and grow to their full potential.

Professionals looking to network with others from varied verticals.
About the organiser
The summit is being organised by Developer Circles from Facebook, in collaboration with Fame Technologies.
Venue: Bangalore
Date: March 7th
Time: 9 am onwards