What is RIGHT about YOU? Get Ready to Conquer the World Again!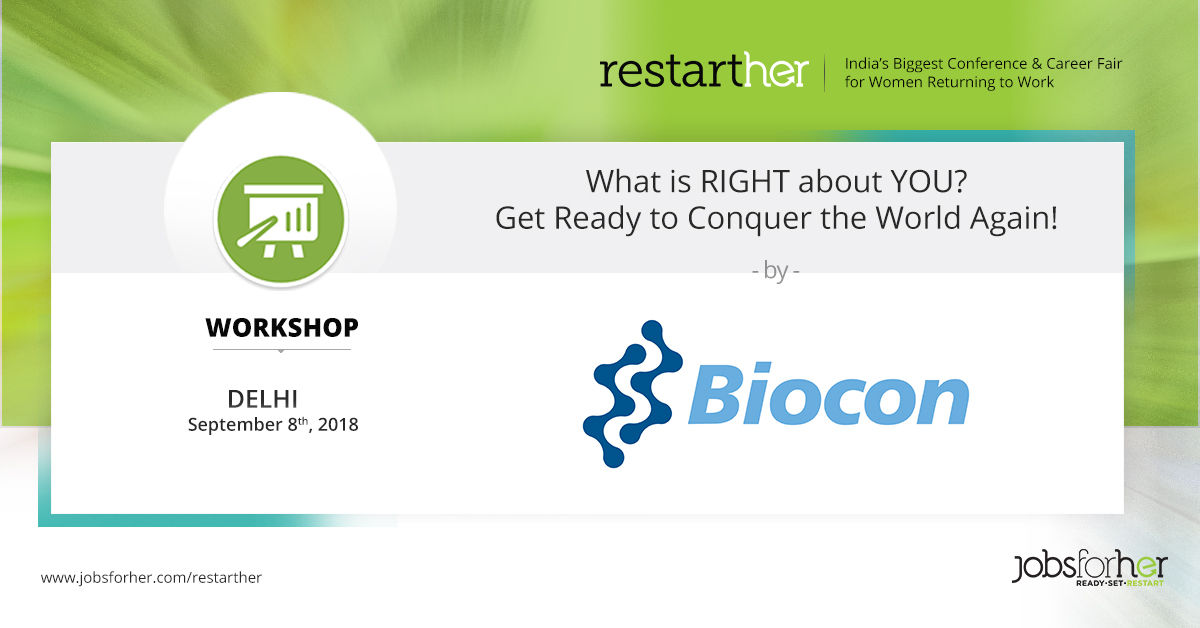 8th September, 2018 to 8th September, 2018

|

03:00pm to 04:00pm

|

Delhi / NCR
Rs. 500
Registration closed
Learn your strengths to be ready to conquer the world again!
One of the most important aspects of succeeding is to know what you are best at. We have a general perception about ourselves and it is largely based on how we would like others to look at us; but is that true? The best leaders in the world know what they are good at and hone it to perfection in their quest for success. And of course, it is one of the most often asked questions in an interview – what are your strengths.
At the workshop, you will get to use one of the most reliable personality tests to understand your type and the characteristics that sometimes are hidden even from your self! It would help you discover your more dominant personality traits and natural preferences. It can help you discover your passions and fears outside your intellectual ability. And it would shed light on your values, interests, and skills and also provide a more holistic view of what you're like.
Ultimately, choosing a career means choosing a lifestyle. And that is a big decision! In order to make the best choices regarding the rest of your life, it would be wise to arm yourself with as much information as possible.
Instructor - Sudeep is Sr Director and Head of Learning and Organisation Development with Biocon Ltd