Webinar with S Kirpalani - Principal - Analytics & BI, Ascentra Consulting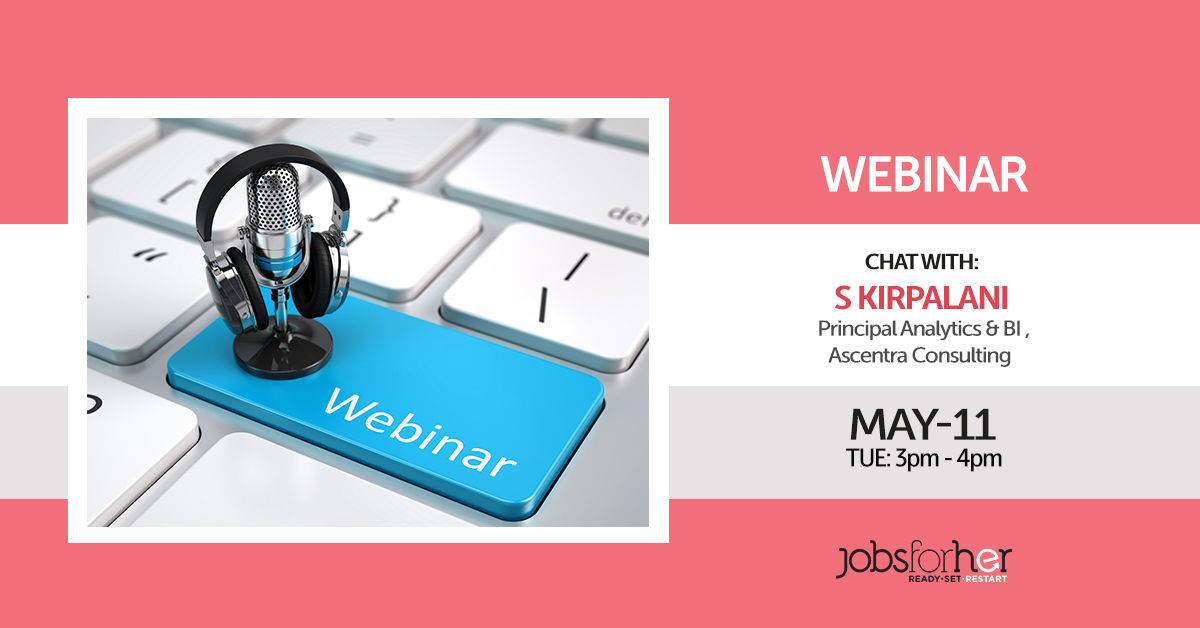 11th May, 2017 to 11th May, 2017

|

03:00pm to 04:00pm

|

Any
Free
Registration closed
Free
Webinar with S Kirpalani - Principal
Analytics & BI, Ascentra Consulting
Visionary and leader with diverse experience in Fortune 1000 corporations.
Persuasive and influential manager with more than 25 years of achievement fuelling next-level operations.
Innovation-focused change driver with a history of transforming business with decisive action and revolutionary operational strategies.
Expert at evaluating business needs to craft innovative solutions that improve performance, reduce cost, cut delivery cycle time and extended product/service offerings to new industry verticals.
Effective relationship manager with ability to quickly win stakeholders trust. Articulate communicator who effectively lead and mobilized cross-functional teams to accomplish objectives, rapidly impact bottom-line performance and drive corporate success.
Focus Areas:
Analytics Domain
Business Intelligence
Data Warehousing
Development Methodology
Strategy & Implementation
LEAN principles
S Kirpalani is a Featured Mentor with JobsForHer click here to follow her -https://www.jobsforher.com/mentors/profile/s-kirpalani/102
Click on link below to join the webinar on 11th May ' 2017 at 3PM.
https://global.gotomeeting.com/join/393507901
Download the GoToMeeting App to Participate