Time to handle your sabbatical effectively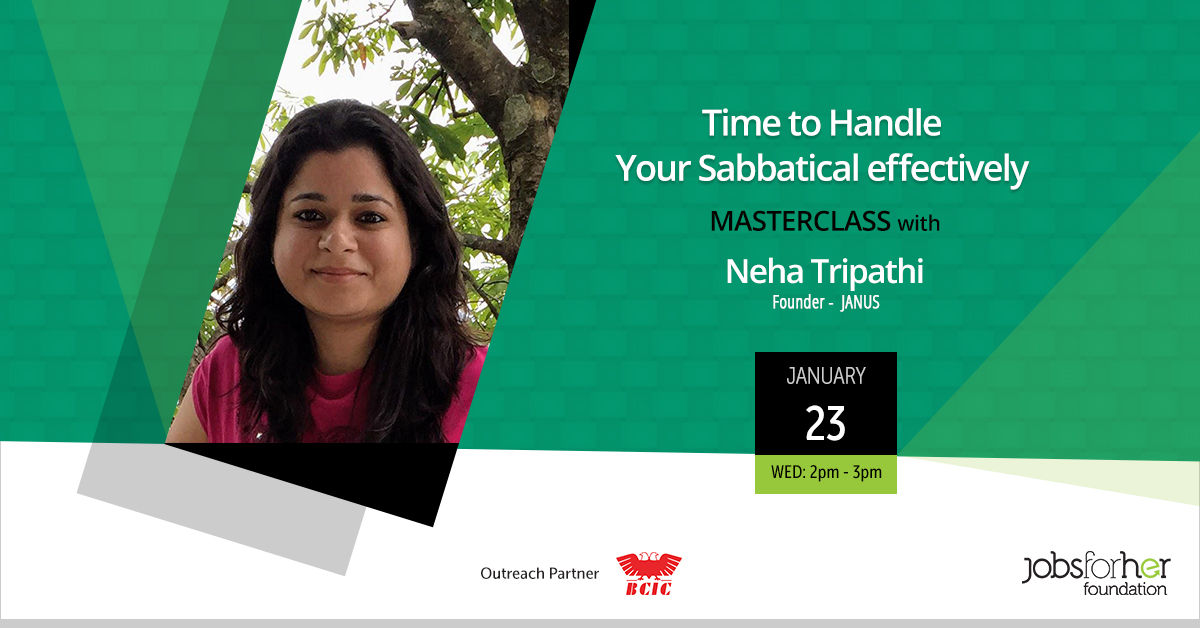 23rd January, 2019 to 23rd January, 2019

|

02:00pm to 03:00pm

|

Any
Key takeaways for the session:
An overview of all three categories of women on career break: Pre-Pause | Pause | Post Pause
Power of Networking and Networking Tips
A Financial Tip (to be applied against any source of income you have)
Exercise to evaluate your area of improvement
Power of Influencers
Role of Mentors in Life
Mentor - Neha Tripathi , is the founder of JANUS She-Rise , an institution for women with sabbaticals. To help them bridge the gap between what education provides and corporate expects.
Date - Jan 23rd, 2-3pm .